'RHONY': Jill Zarin Labeled 'Friend of Luann,' Says Producers 'Hate' Her
Jill Zarin returned to The Real Housewives of New York City for a Halloween episode. The former Bravo star showed up at a party hosted by Luann de Lesseps. Zarin is an OG cast member that lasted four seasons. However, upon her comeback, she was labeled "friend of" and is now saying that producers of the show seem to hate her.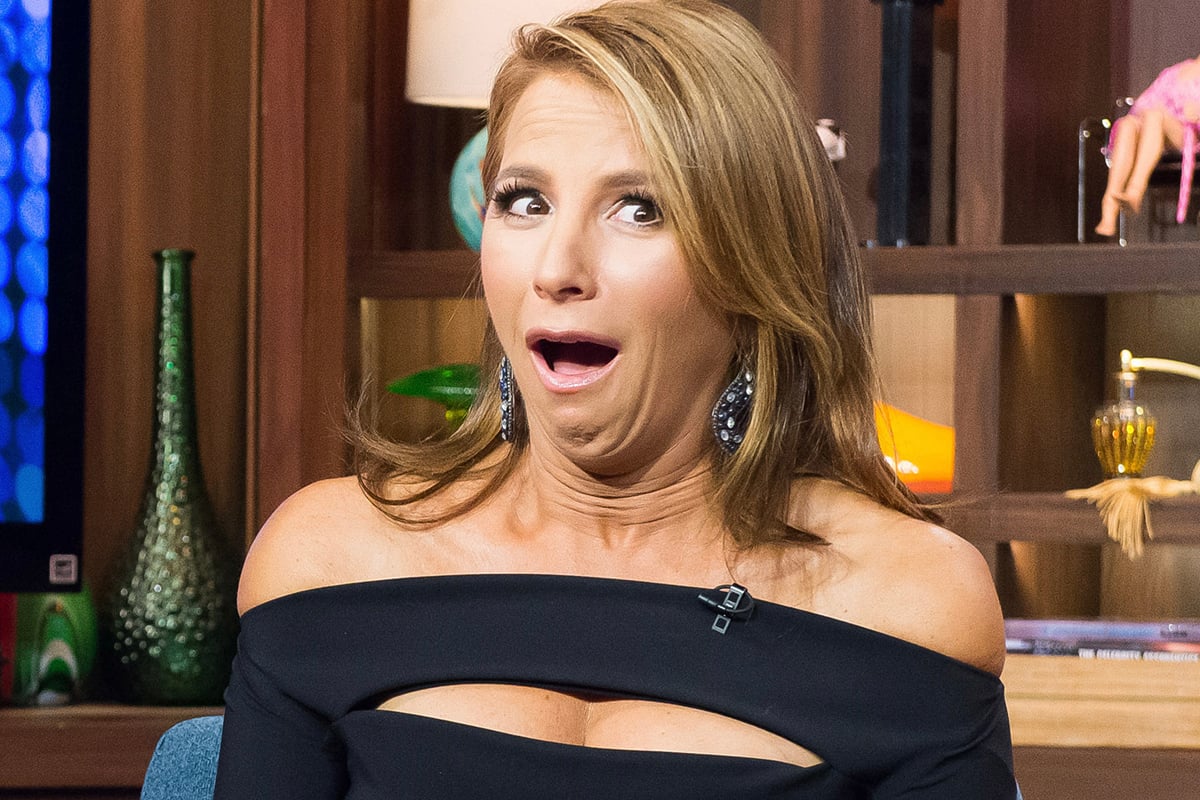 Why is Jill Zarin upset at 'RHONY' producers?
Zarin was part of the original RHONY cast but left after four seasons on the show. The reality TV personality has made guest appearances throughout the 12-season run of the series. Zarin recently was on camera attending a Halloween party thrown by the Countess. When she popped up, she was labeled as "friend of Luann."
Many fans believed that was major shade being thrown by producers. Usually, when a full-time housewife returns for a cameo they just use their name, they don't add a subtext as most viewers would know she formerly held an apple.
"Do you love that they call me 'a friend of Luann' now? I don't think the producers of Housewives like me," she said on the Everything Iconic podcast. "Not Bravo, [but] my production company hates me and I don't know why. I don't know what I did to them. Things like that happen and I'm like, 'What did I do?' The fans hated that more than I did. I didn't care."
RELATED: 'RHONY': Leah McSweeney Takes a Dig at Ramona Singer, Calls Her 'Miss All Lives Matter'
Jill Zarin talks exit and a possible return to 'RHONY'
After Zarin left RHONY, Heather Thomson was introduced the following season. Zarin didn't feel like she was an adequate replacement for her.
"I feel like the fans got the short end of the stick to a certain extent because they lost a family," Zarin said. "Even though they brought on Heather to replace me … she had a husband and two little kids but it wasn't the same. She didn't have a mother and a father and a sister. Like I felt like that was a missing piece. And it didn't have to be me! But let somebody else's mother come on. Give us a full family."
There's one thing for sure, Zarin doesn't think Housewives is going to last much longer, at least that's what she hinted.
"I think that ship's sailed, I think that the show is coming to … I mean, I don't know what's gonna happen, I think it's struggling right now," she said about returning to the show.
RELATED: 'RHONY': Sonja Morgan Wants Ramona Singer in a Bubble for the Season 12 Reunion
Jill Zarin wants Kyle Richards to quit 'RHOBH'
The entrepreneur was always known to speak her mind and she has not lost that characteristic one bit. Zarin recently suggested Kyle Richards from The Real Housewives of Beverly Hills quit the show in order to save her marriage.
"It's not good for any relationship," Zarin told Us Weekly about sharing your marriage on TV. "Denise [Richards] and her husband [Aaron Phypers], I can't imagine what they must be going through now with all the drama. I don't even know what the details are, I just know there's drama."
Zarin's suggestion comes from her own experience filming a show while married. She doesn't want Richards's marriage to Mauricio Umansky to suffer from being exposed on TV.
"I worry, I think they are a really great couple, but I know that Bobby and I after a few years, I felt it. I felt shaky. Not very shaky, but I felt a little shaky and I hope she gets off before anything happens to her and Mauricio," Zarin added.
The Real Housewives of New York City airs Thursdays at 9 p.m. ET while The Real Housewives of Beverly Hills airs Wednesdays at 9 p.m. ET on Bravo.
RELATED: 'RHOBH': Kyle Richards Finally Reacts to Jill Zarin Saying She Should Quit Show