'RHONY': Jill Zarin Predicts 'Housewives' Will Be Hit With a Pay Cut
Jill Zarin from The Real Housewives of New York City predicts that Housewives cast members are going to see a serious pay cut coming in the next era of the franchise.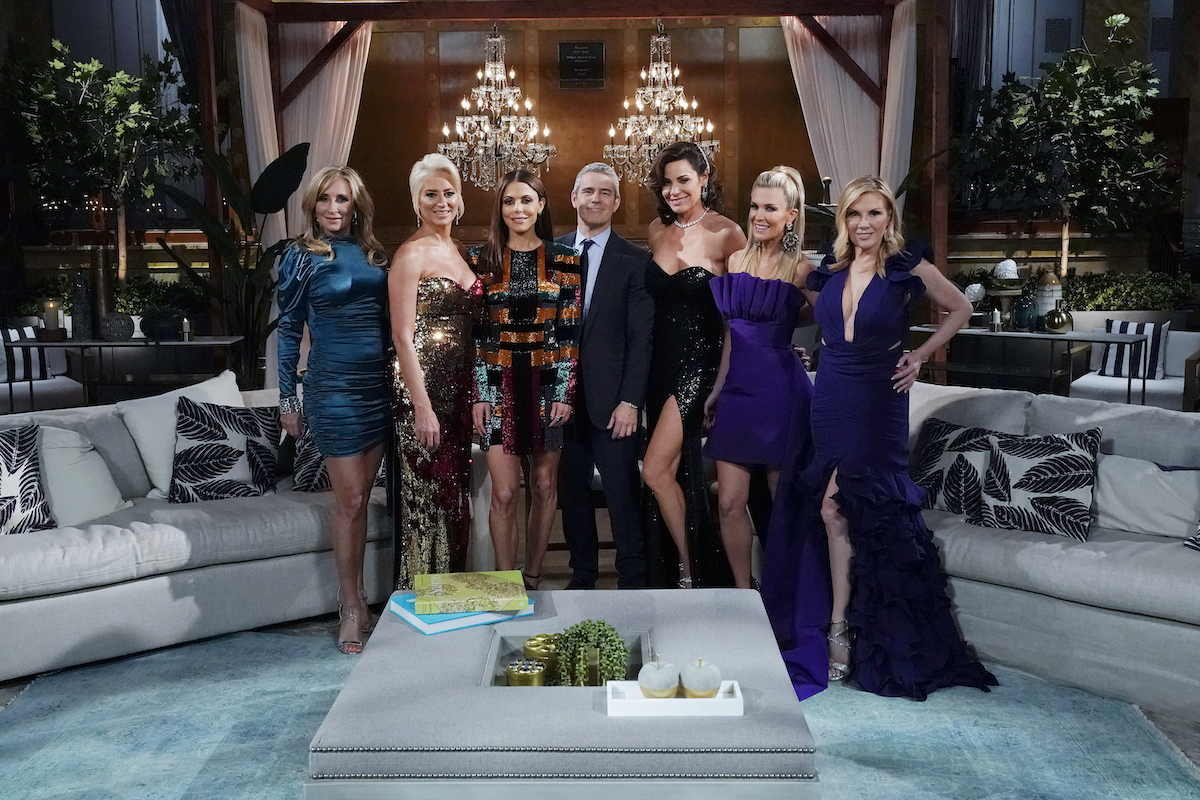 Many cast members bank six figures for appearing on the show. Kyle Richards from The Real Housewives of Beverly Hills reportedly makes about $270,000 from her Housewives salary. Some resources reported that cast members like Tamra Judge and Shannon Beador made as much as $900,000 each for their seasons on the show. 
The heyday of high salaries and lavish trips are probably coming to an end, Zarin predicts. Plus, although she recently appeared briefly on the show, she doesn't see a full-time return.
COVID-19 may be putting an end to the financial gravy train
Zarin believes that Bravo is in competition with streaming services like Netflix and can't continue to pay the high salaries for reality television.
"I think they're [Bravo] going to take this opportunity to cut because I don't know if they can afford to keep paying the salaries they're paying when they're, you know, losing viewers to Netflix and losing viewers to different avenues," she dished on the Behind the Velvet Rope with David Yontef podcast.
RELATED: Tamra Judge's 'RHOC' Salary Revealed Amid Rumors She Was Fired Before Season 15
Adding, "And [I think] they're not going to be able to do the trips and all that because the COVID, it's just changed everything," she said. "So I don't know if they're going to be able to make the same money as they were. I'm not the only one to think [what] I think. I think that some of the Housewives have actually said that! Look what happened with Tamra [Judge] and Vicki [Gunvalson] wasn't that over money? I thought that was over money."
She won't return to the series either
Zarin still keeps in touch with some of the cast but doesn't necessarily want to be on the show. "It's not even an option that I'm entertaining," she said.
"I mean, it's, you know, I think the answer is no, that ship has sailed," she declared. "And I always said, 'I don't want to do the show if I am not having fun anymore.' And I didn't find it fun anymore. I don't think it's fun. Killing each other and fighting with girls you don't even like. Being forced to take trips with girls you don't want to be with. I mean, you know, it's not me."
RELATED: 'RHONY': Jill Zarin Dishes That Ramona Singer Wasn't Being Safe in Florida
After her appearance on RHONY, she dished about Ramona Singer with Elyse Slaine. Zarin, who was in Boca Raton, Florida revealed that she knew about Singer going out to an "illegal" restaurant when everything was still on lockdown. "There was a restaurant open in East Boca, right near where Ramona was living, and Ramona was there," Zarin revealed on an Instagram live. "And so were other people, including the person who told me. They saw her there at the bar. No Avery, no mask. Hitting on guys. All over them, like disgusting. And then the next day she's posting like the happy family with Mario."