'RHONY': Jill Zarin Said 'I Think They Need Me' to Return [Exclusive]
Jill Zarin said 'RHONY' needs her to return, which may become a reality now that the series plans to have two shows focused on the city.
Jill Zarin has never been shy in saying that she should return to The Real Housewives of New York City.
She recently completed The Real Housewives Ultimate Girls Trip, which she said was wild, but believes she could help bring RHONY back to its glory days on Bravo. Zarin mused about Ramona Singer's behavior on RHUGT and how her actions likely solidified her place on RHONY.
"They all just made [RHUGT] about Ramona," she told Showbiz Cheat Sheet in November. "Thinking she'll get back on Housewives of New York, easy. Listen, I don't think they could do it without Ramona. They need Ramona. They need Luann [de Lesseps] and I think they need me." 
Jill Zarin wants Andy Cohen to call her
When Bravo announced that RHONY would spin off into two shows, Zarin made it clear she was ready to return. "RHONY is getting a reboot AND a new show! Today, Bravo is excited to announce a #RHONY recast and the launch of a second show with some of the most beloved legacy New York Housewives," according to the network's post on Instagram.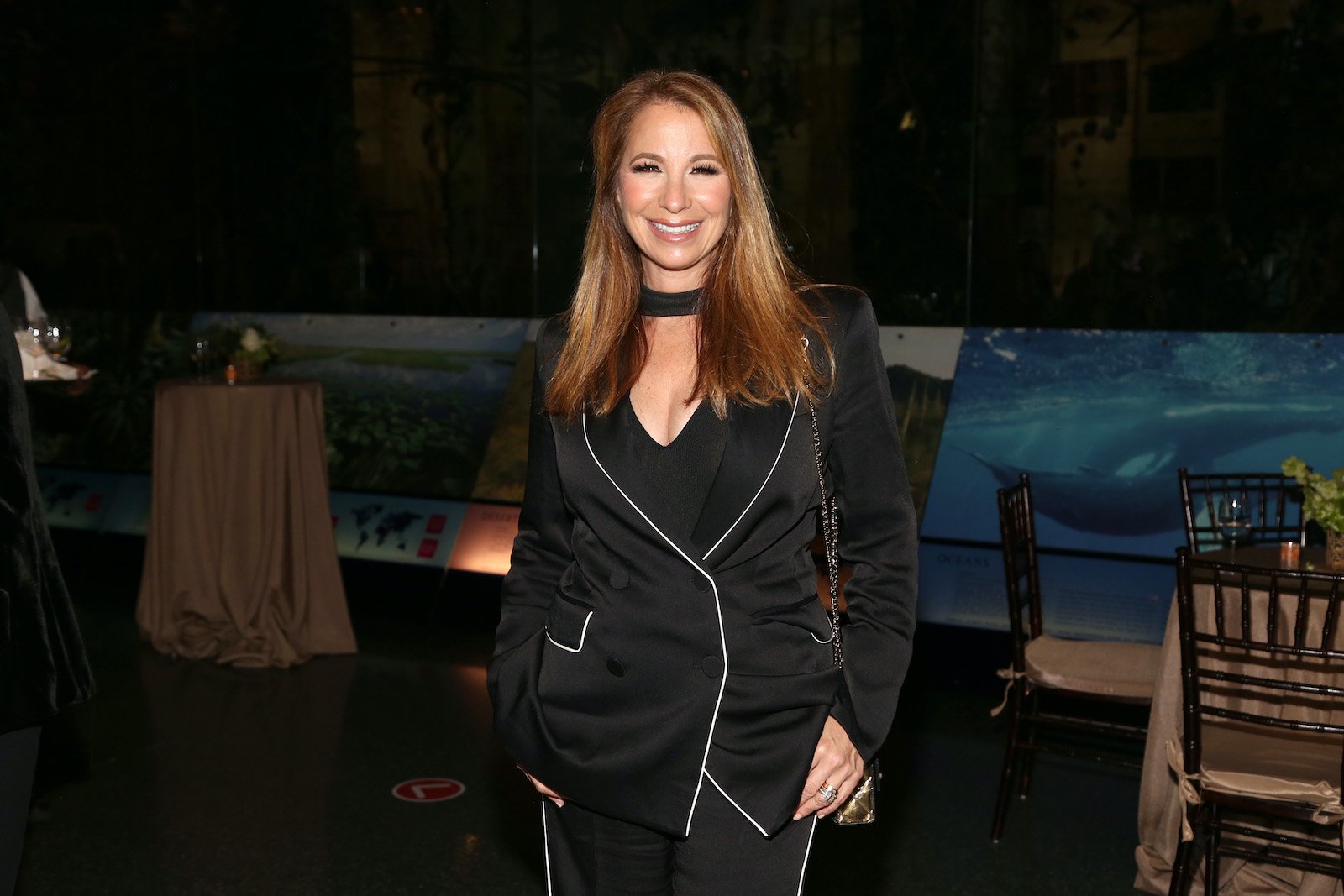 Zarin promptly replied by tagging Andy Cohen and adding a telephone emoji. Executive producer Andy Cohen probably isn't very surprised. He told Variety he anticipated a call from Zarin. "Jill is gonna be, like, 'Am I getting my apple back?'" he said.
She was named 'Housewives All-Star'
Zarin may also be waiting for a phone call after RHUGT Season 1 cast unanimously named her a Houswives All-Star. "Do you know where I was watching it? I was on JetBlue flying to Florida," she dished.
"And I literally screamed in the middle. Because I got the headphones on, right? So I'm in my own world. I'm like, 'Oh my God!' And I'm looking around and they're all sleeping, you know? And I'm like, 'I'm sorry. I'm sorry.' I was so flattered and honored and appreciative, and I had to say I was surprised because I would have said, for Caroline [Manzo],100%."
She said one reason why the early days of Housewives worked so well is that the cast were authentic friends and not "cast" on the show. "I looked at [RHONY] as being with my friends, having fun, and living my real life," she recalled. "And that's what you're going to see on the next show [RHUGT]. You're going to see at least my take, I am so me. I am nothing but me. I'm exactly what you think I would be."
Jill Zarin shared why she thinks 'RHONY' hasn't hit the mark lately
Zarin also observed that old Housewives were about relationships, something that's been missing in recent iterations of the series. Her husband Bobby Zarin died in 2018 and she's since found love again with boyfriend Gary Brody.
"I think the biggest problem with the show, which nobody talks about, is it's called The Real Housewives of New York," she said on her sister's podcast, The Lisa Wexler Show. "There isn't one housewife. And there's not one boyfriend. And I think the lack of male energy on the show is the problem."
She shared examples of highly rated RHONY seasons. "When Bethenny [Frankel] told Luann that Tom [D'Agostino] cheated on her," she listed. "Which ultimately ended in her divorce. Again, it was a man. If you really think about the stuff. Ramona [Singer] getting divorced from Mario. The first few seasons of New York was so great because of Simon [van Kempen] and his red leather pants."
And while Zarin hopes she'll be included in the new RHONY series, Housewives friend David Yontef isn't confident she'll be on the roster. "Jill Zarin is not, nor in my expert opinion, which is humbly usually correct, ever coming back to RHONY. That ship has sailed for many many reasons," Yontef told Showbiz Cheat Sheet "Hasn't Andy [Cohen] even said she is not only the most annoying Housewife that ever was, but that she was fine to bring back for Girls Trip Period? The End."