'RHONY': Jill Zarin 'Screamed' When She Was Voted 'All-Star' by Entire 'RHUGT' Cast (Exclusive)
Jill Zarin from The Real Housewives of New York City screamed when she learned every single cast member from The Real Housewives Ultimate Girls Trip voted her as an "All-Star."
And while a sudden scream at home would have shocked her family, Zarin was on a JetBlue flight, likely while other passengers were dozing off. She recalled the funny moment to Showbiz Cheat Sheet and admitted she was pretty shocked.
Jill Zarin from 'RHONY' said she was 'flattered and honored'
"Do you know where I was watching it? I was on JetBlue flying to Florida," she said. "And I literally screamed in the middle. Because I got the headphones on, right? So I'm in my own world. I'm like, 'Oh my God!' And I'm looking around and they're all sleeping, you know? And I'm like, 'I'm sorry. I'm sorry.' I was so flattered and honored and appreciative, and I had to say I was surprised because I would have said, for Caroline [Manzo],100%."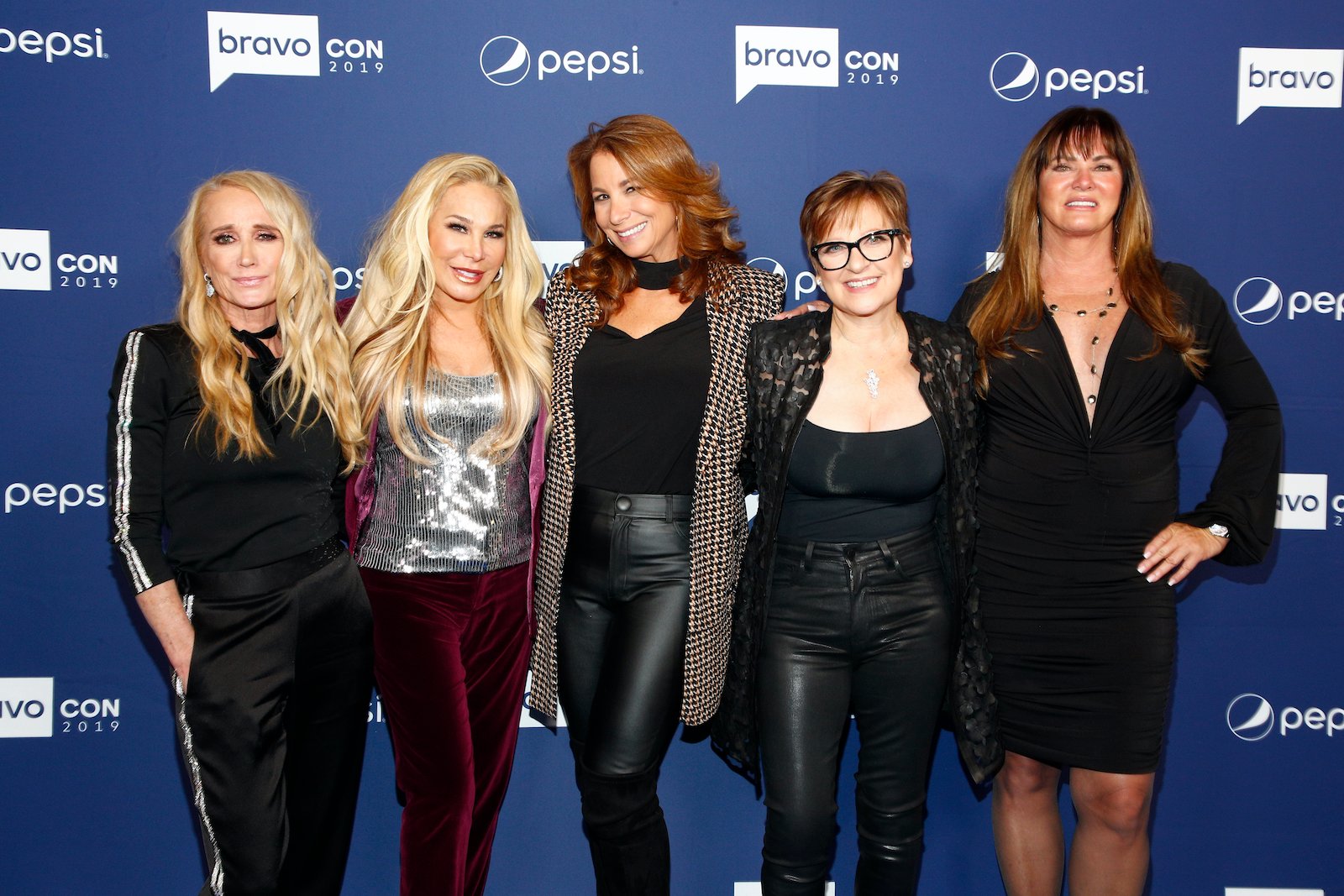 But Zarin said Manzo likes to stay out of the spotlight. "I'm doing an appearance in Ridgefield, Connecticut, in April. And she and I and Vicki [Gunvalson] are on. And I think that's probably going to be one of the best shows you'll see in a long time. Because there's shows all over the country with all different Housewives. But having me, Caroline, and Vicki, the three original OGs, that's a hard group to get together. She's got to fly over here." Zarin added that Manzo is very discerning with her appearances. "So I think the fact she said yes was great," she added.
Which other 'Housewife' got a full 'All-Star' nod?
So what was that moment that gripped Zarin? Cohen invited the entire cast from RHUGT Season 1 to join him via Zoom in the WWHL Clubhouse. He played a game, "Which Real Housewives are all-star worthy?"
"You all have opinions on who's stars shine brightly," Cohen told the cast. "Or who fizzled and blew up like a well-manicured supernova. So let's play a round of, 'Is She an All-Star?!'" The cast were asked to hold up their paddle if they thought the featured Housewife was an "All-Star."
Zarin and Lisa Vanderpump from The Real Housewives of Beverly Hills were the only cast members who got votes from every single RHUGT. "Full house for Jill Zarin," Cohen exclaimed and the crowd in the studio cheered. When it came to Vanderpump, even Kyle Richards from RHOBH, who warred with her gave her an All-Star vote.
But who got only a single vote? Shereé Whitfield from The Real Housewives of Atlanta got only one vote from Cynthia Baily from The Real Housewives of Atlanta.
Kelly Bensimon from RHONY and Jeana Keough, who was an OG from The Real Housewives of Orange County got only a single vote from Teresa Giudice, who is also an OG.
Who did Jill Zarin know going into 'RHUGT' Season 2?
Speaking of OGs, Zarin teased a little bit about her season of RHUGT. "Obviously I know Dorinda [Medley]," Zarin said. "And I knew Dorinda pre-Housewives. Actually, she says that the first time she was ever filmed on Housewives was as my friend. In [RHONY] Season four, when my stepdaughter gave the speech on anti-bullying, I brought Dorinda, who was wearing a red like a power suit jacket with her short hair. She looked fabulous."
"And I sat her right next to me and I did it because I knew she's also friends with Ramona [Singer]," she added about the RHONY season. "And I thought she would be a great Housewife to bring on. Which I turned out to be right. Unfortunately, I wasn't on when she came on. She came on a couple of years later. But so Dorinda, I knew. Phaedra [Parks] I had never met. Eva [Marcille Sterling] I definitely never met. Vicki and I … obviously. Closer than I am to Tamra [Judge]. Because Vicki, I've done things over the years together."
RELATED: 'RHONY': Ramona Singer on 'RHUGT' Was Validating for Jill Zarin – 'They're Not Taking That Sh*t (Exclusive)
Zarin has been very busy with Bravo lately. She recently appeared on Bravo's virtual bazaar, featuring her candles, plus dishing about new products she's offering from her home line.