'RHONY': Kate Chastain From 'Below Deck' Says Leah McSweeney Is the 'Best First Season Housewife in the History of Housewives'
Kate Chastain from Below Deck has added a new cast member from The Real Housewives of New York City to her list of "favorites," making a bold statement about newcomer Leah McSweeney.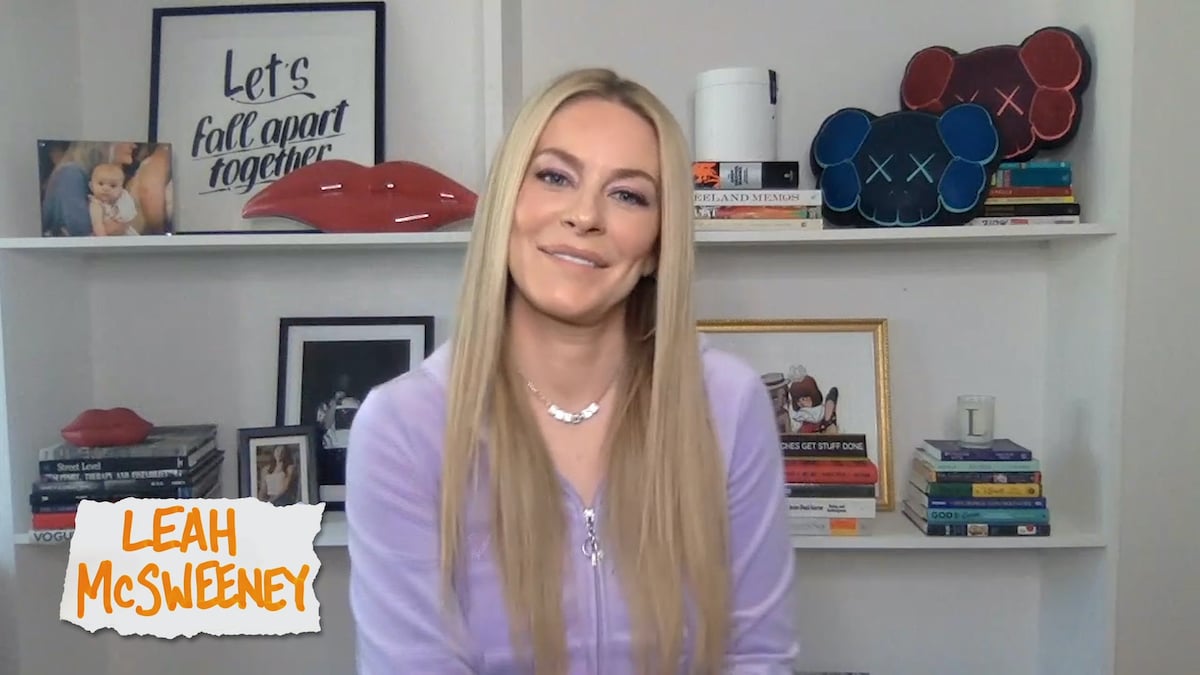 "Leah is a badass," Chastain exclaimed on Bravo's The Daily Dish podcast. "She's the best first season Housewife in the history of Housewives." Chastain is a serious RHONY viewer and has expressed her love of the series on a number of occasions.
When she made the statement, McSweeney was more than flattered and humbled. "I'm not worthy," McSweeney shared on her Instagram story. Chastain shared more of her insights about RHONY and McSweeney.
Kate Chastain says Leah McSweeney is the perfect mix
Chastain has pretty high standards but says McSweeney more than brings it. "She has already hit the perfection ratio of vulnerability, balls and also kind of respecting the original cast members," Chastain observes. "She has already found that perfect balance episode one."
McSweeney was brought onto the series via Tinsley Mortimer, who left mid-season. While Chastain says she will miss Mortimer, she understands why she left. "I saw her ring and holy sh*t, I'm with her," Chastain says.
"All three of us and every single human listening would do the same thing. It's like bye! My Prince Charming just gave me a 10-carat oval diamond ring and I'm out," she continues. "And I've got a custom closet and I don't need to be picked on by Ramona [Singer] and Luann [de Lesseps] and Dorinda [Medley]. I'm going to go live happily ever after."
Chastain offers her thoughts on Ramona Singer's latest party move
Chastain also empathizes with Dorinda Medley's beef about how Ramona Singer used her to get a free party. Singer asked Medley and Sonja Morgan to accompany her to a potential birthday venue for "planning." Turns out she really needed them with her so the venue could snap a photo of the cast for their social media in exchange for the venue.
"I do not like taking selfies, I actually owe two people social media posts," Chastain says. "I just really do not like using my social media for free sh*t. I'd rather just pay." She adds that others try to use her brand to leverage freebies too.
She recalled how a friend in New York did that to her too. "She's like, 'Hey, let's have a girls night out Friday,'" Chastain shares. "And she's like 'We're going to go get blowouts.' I didn't want a blowout. But she got a blowout. I got a blowout. And then when we went out for drinks she's like, 'Oh, will you please post and tag?' It was totally a setup. I'd rather pay than post."
But in the end, "Are you surprised Ramona did this?" Chastain asked. "For Dorinda to get in that car, she had to know it wasn't going to be the best day of her life."