'RHONY': Kelly Bensimon Explains the Real Reason She Wanted to Flee 'Scary Island,' 11 Years Later
Kelly Bensimon from The Real Housewives of New York City recently shared that she felt shunned by the cast and revealed that she wanted to leave "scary island" because one of the cast members had a serious health issue, plus she received a distressing phone call from her children.
She did not name which cast member was having the health issue but insisted she was triggered out of concern for the individual. Bensimon posted a YouTube video addressing the getaway, which occurred during season 3 in 2010.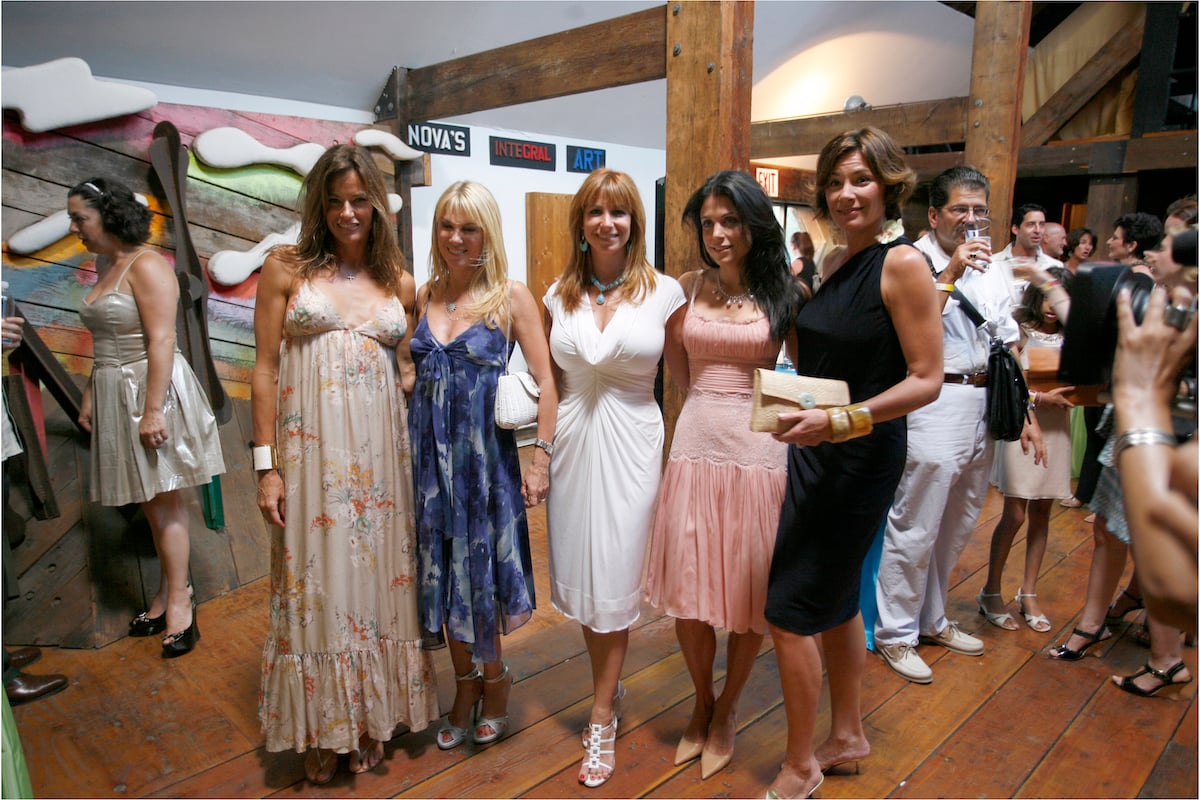 Kelly Bensimon went into the trip with concerns
Bensimon added that she did not want to go on the getaway but did so after producers urged her to travel. She said the cast was unwelcoming and would try to tear her down. "It started to really, really wear on me, a lot," she admitted. "And coupled with the fact that I was under a lot of pressure because the women were not happy with me being on the show." Bensimon added that the environment was extremely competitive too.
"So I had to go to St. John," she said referring to the trip. "Luann [de Lesseps] couldn't go, Jill [Zarin] couldn't go. So producers were like we really want you to come." She went in with a positive attitude, but things went downhill once they got on the yacht.
"We find out that one of the castmates has a very traumatic health issue," she recalled. "And I immediately was just like, 'I don't want to film.' I can't be around this. I don't want to be a part of this, I'm not here to be a part of any of this. And it really, really set the tone for a very, very bad trip. And I wanted to leave immediately."
Kelly Bensimon explains why she was upset during the infamous dinner
"Remember that scene where I get up from the boat," Bensimon asked. "When I get up from the table and I'm like, 'I'm done I don't wanna be a part of this?' I just did not want to be engaged with someone with a health issue in front of me."
"So every time there was a scene or there were raised voices, or people were getting aggressive, or heart rates were going up," she added. "I was always leaving. Because I just didn't want to be a part of that conversation." She stressed that she didn't want anything bad to happen to anyone.
But later she recalled being isolated at the mansion without Wifi or any communication. Filming went off fine, but another cast member refused to film with her (again). But before the infamous "go to sleep" dinner, she received a phone call from her daughter who was upset.
She said the phone call was another layer of stress and anxiety because her nanny was walking out while Bensimon was away. "So I told the producers I was leaving the next morning," she added. At that point, Bensimon said she was over it and was only focused on her children, but some of the cast were snapping at her because she was distracted.
Producers couldn't believe what was happening
Bensimon added that she and the "woman with the health issues" were the only people who were sober at the dinner. The cast members on the trip included Ramona Singer, Alex McCord, Sonja Morgan, Bethenny Frankel, and Bensimon. Frankel was pregnant at the time so she was not drinking alcohol.
"And so I was really dumbfounded that there was just so much drama and everyone was going crazy," she recounted. "They were all going crazy. And again, with the woman, with the health issues, I was really concerned because, again, I didn't want to be around someone that was going to like [have] their energy levels were going to raise in case anything happened. And I got really, really upset."
Producers shared during BravoCon they couldn't believe what was happening. "When we watched the raw the footage, you're were like, 'no way!'," producer Barrie Bernstein shared during a BravoCon panel. "And I'm like, 'Score!' Because it's so great."