'RHONY': Kristen Taekman Gets Shady About Sonja Morgan's Fashion Show
Kristen Taekman from The Real Housewives of New York City tossed some shade Sonja Morgan's way when she watched Morgan's fashion show during New York Fashion Week.
Taekman has been tweeting during season 12 and didn't hold back when it came to sharing her observations about Morgan's show. "@SonjatMorgan fashion show #RHONY ummmm haven't we already done this a few times!? Same thing over and over!? Come on… just bring back the toaster oven already," she tweeted during the episode.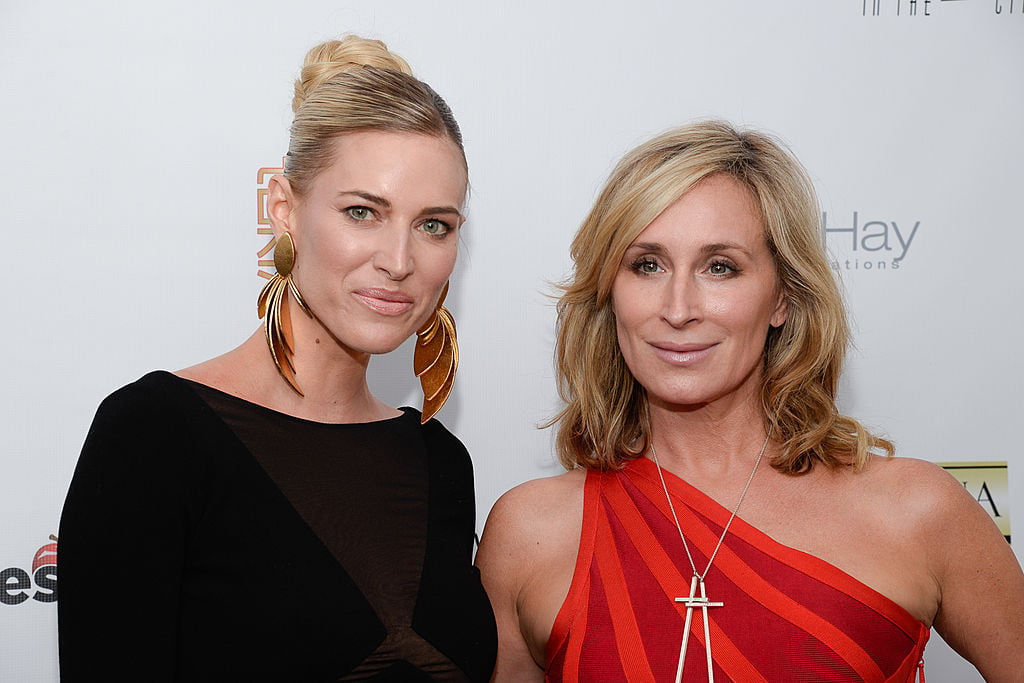 Indeed, Morgan's fashion shows have been featured in previous seasons. And just like the latest fashion show, previous shows featured Morgan scrambling and stressing out behind the scenes. Fans are certainly enjoying Taekman's two cents. "@KristenTaekman commentary of #RHONY this season has been everything. Give. Her. An. Apple," one person tweeted.
Taekman's shade wasn't limited to the fashion show
Ramona Singer shared that Morgan may not have been the clothing designer. Taekman sunk her teeth into that remark. "Wait what!? Did @ramonasinger just say @SonjatMorgan didn't designer the collection!? #RHONY #fashionshow," she tweeted.
She also sided with Leah McSweeney over the outfit Morgan chose for her to wear to the show. McSweeney showed Tinsley Mortimer the drab grey loungewear that was chosen for her. McSweeney seemed baffled that Morgan selected the outfit for her to wear to a fashion show. Taekman was surprised too. "Omg meeee tooo! What was @SonjatMorgan thinking!? Wtf sweat pants?" she tweeted in response to a cartoon of the bag in question during the episode.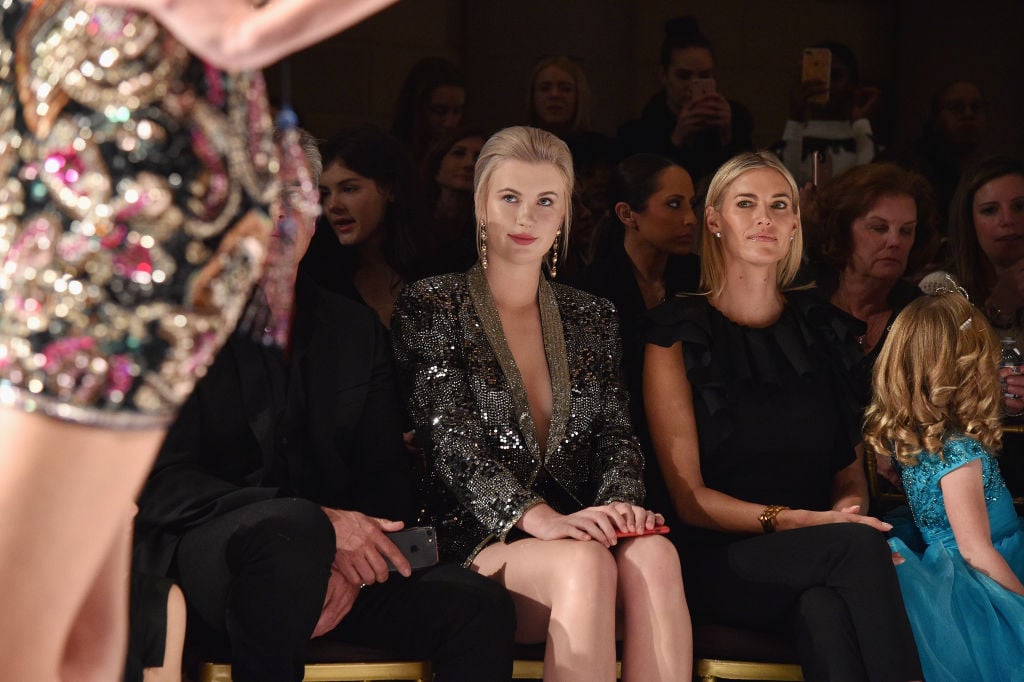 Later, a viewer tweeted about the days when Morgan lived in her massive townhouse and had unpaid interns. Taekman responded, "Yup and they can't even live at the townhouse anymore!"
So what's with all the shade? Taekman and Morgan had an explosive fight before Taekman exited the show. When she was still on RHONY, a reporter asked Taekman about Morgan's infamous toaster oven, which infuriated Morgan. Morgan's toaster oven project sputtered as it tried to launch. But as she was working on the toaster oven, Morgan suddenly had a fashion line she was stumping as well.
Morgan's explosive reaction lit a fire underneath Taekman. She blogged about it at the time too. "Since when is Sonja Morgan's toaster oven such a huge taboo subject? Did I miss something? Send out a press release if you're that sensitive about the topic." 
Old wounds may not have healed over
While the cast tends to rib each other on social media, maybe this shade wasn't just for fun. Taekman reportedly avoided Morgan at an event this summer, but Taekman claimed she just didn't see her.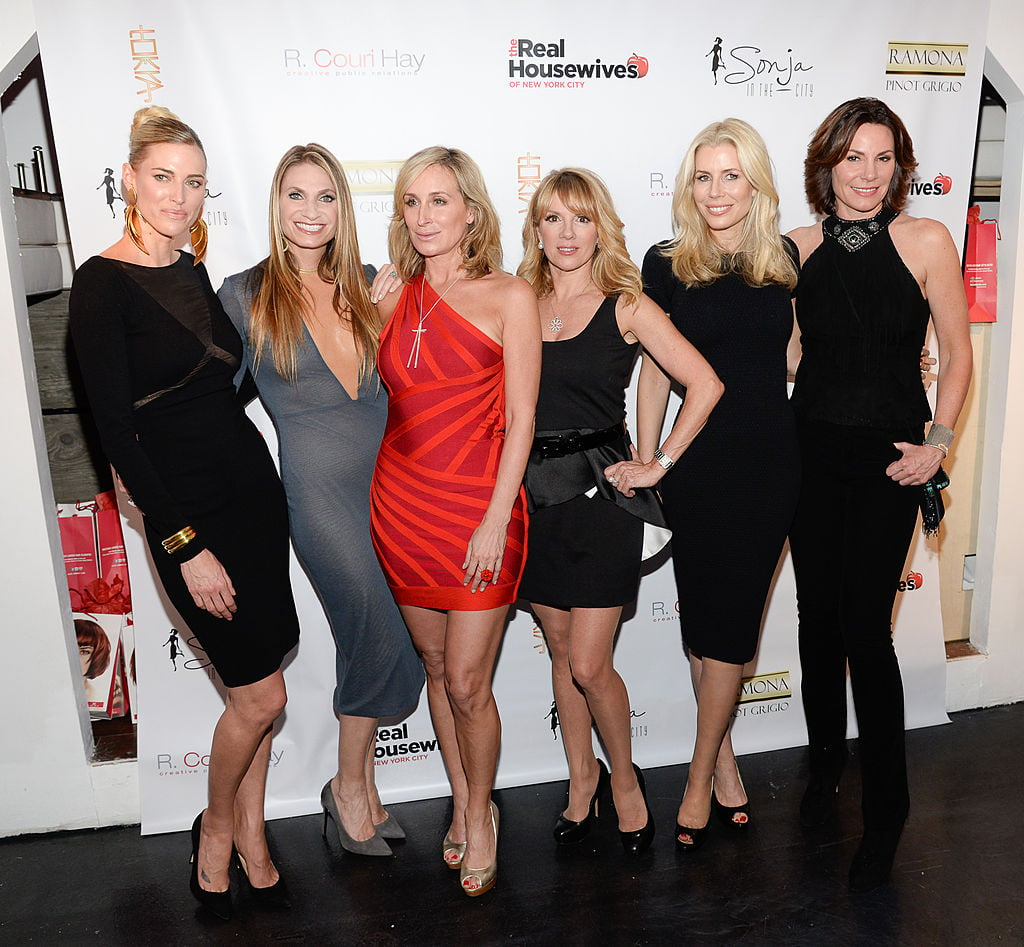 "When I arrived . . . someone came up to me and said, 'Are you dining with Sonja?' I didn't know who they were even talking about!" Taekman told Page Six.
"But as the night went on, the restaurant got louder and more crowded and then I heard a familiar voice from across the room, and I put two and two together. I was like, 'Oh, that Sonja!'  I did not go over, because they were on a different level of turn-up. So it was just like, I am not going to say hi today. I was not on that turn-up level . . . Like, I have a babysitter so I have to get home. I love Sonja and I haven't seen her in a minute."