'RHONY': Leah McSweeney Claims Luann de Lesseps Swooped in on Guy She Was Making Out With
Leah McSweeney dropped a truth bomb on her fans. The 'RHONY' star claims that Luann de Lesseps made out with the man she was making out with first.
Leah McSweeney from The Real Housewives of New York City just dropped a bombshell on fans. The Big Apple ladies are known to lay it all out there for viewers and this time she made a revelation about Luann de Lesseps. It was during a Cameo video that the Married to the Mob founder said the Countess swooped in on a guy she was making out with first.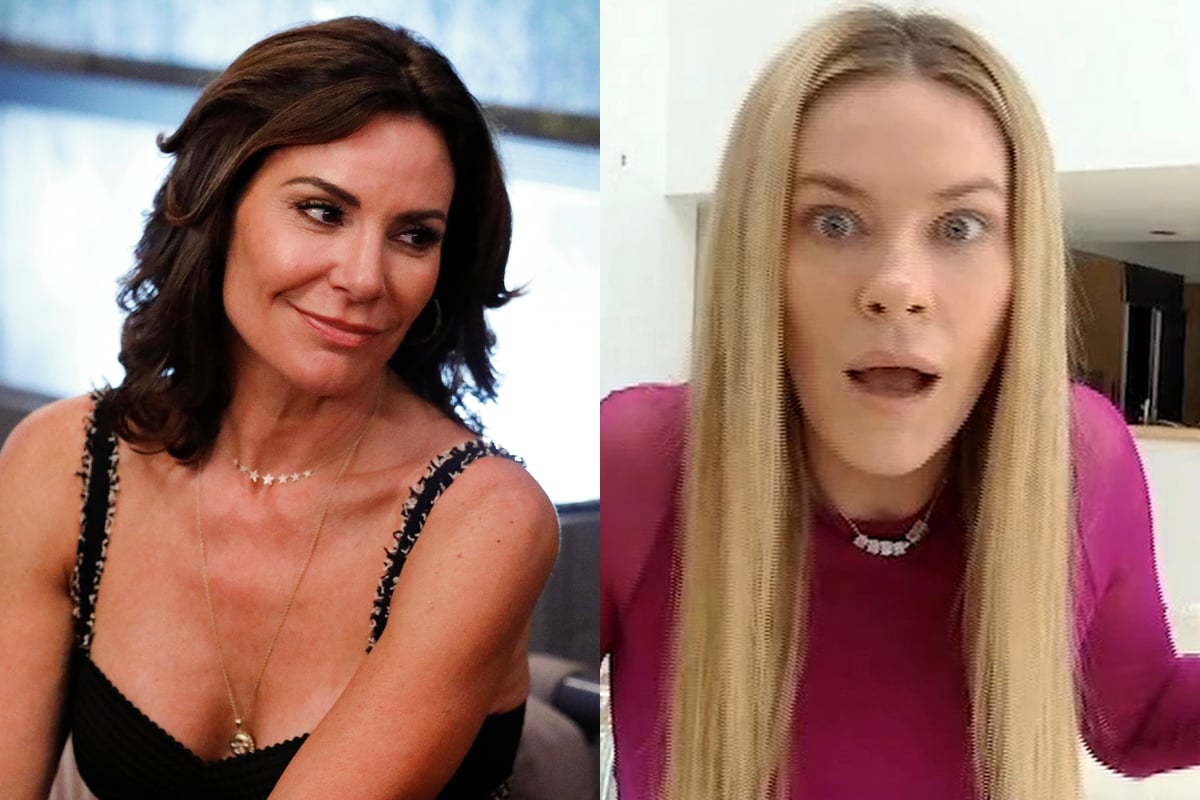 How did Leah McSweeney and Luann de Lesseps make out with the same man?
The ladies of RHONY are known to have had experiences with the same man. Who doesn't remember their infamous trip to St. Barts where de Lesseps allegedly made out with "Pirate" Tomas. When the Countess invited him over to the house they were staying at, Sonja Morgan also made moves on the pirate. Up until this day, the "Viva la Diva" hitmaker claims to have not hooked up with him.
There's also Harry Dubin, who was married to former Housewives star Aviva Drescher. Dubin was also linked to Morgan, de Lesseps, and Ramona Singer.
With McSweeney joining the cast in season 12, it was not long before she also had experiences of "sharing" men. When a fan requested a Cameo video from the fashion designer, she mentioned an incident with de Lesseps.
"You and Lu are the best duo, you embody women supporting women," McSweeney read the request before dropping the bombshell. "[De Lesseps] did make out with a guy that I was making out with while I went to the bathroom at a bar… but I love her anyway."
McSweeney's revelation shook everyone and fans also noted how casually she mentioned the episode in front of her daughter sitting close to her.
Not the first time Leah McSweeney drops truth bombs
McSweeney has been a fan favorite from the beginning of season 12. Many viewers enjoy her no fu**s attitude and explosive personality. A couple of weeks ago, McSweeney was spending time with recurring RHONY star Elyse Slaine. The latter had a fall out with Singer and are now not in speaking terms. During a Cameo video, Slaine tried to diss Singer but McSweeney intervened and stole the moment with what she said.
"Ramona with, 'I've got 50 best friends,'" Slaine started in the video mocking Singer. "Guess what b***h? Now she's down to 49 because I am out."
"You want a little tea on Ramona? Wait till you hear why she says she can't meet a man… listen to what she says," Slaine added while cuing in McSweeney. "I have a friend who wants to give you a little tea on why Ramona can't meet a man."
"She sh**s during sex," McSweeney said as Slaine laughs in shock about the truth bomb she just dropped.
Slaine later clarified what she originally intended to say before McSweeney took the show.
"On the Cameo, I actually was referring to Ramona saying she can't meet a man because she is the 1%," she replied to a fan on Instagram. "The rest of the Cameo was a surprise and was never meant to be seen by anyone other than the person who bought the Cameo."
The Real Housewives of New York City airs Thursday nights at 9 p.m. ET on Bravo.