'RHONY': Leah McSweeney Claims Ramona Singer Tried to Get Her Kicked Off the Show Midseason
Leah McSweeney has some big secrets to spill about her Real Housewives of New York co-star Ramona Singer. Leah claims that Ramona got mad at her after she got a little drunk during a cast trip. Per Leah, the drama reached a tipping point when Ramona approached RHONY producers and tried to get her booted from the show.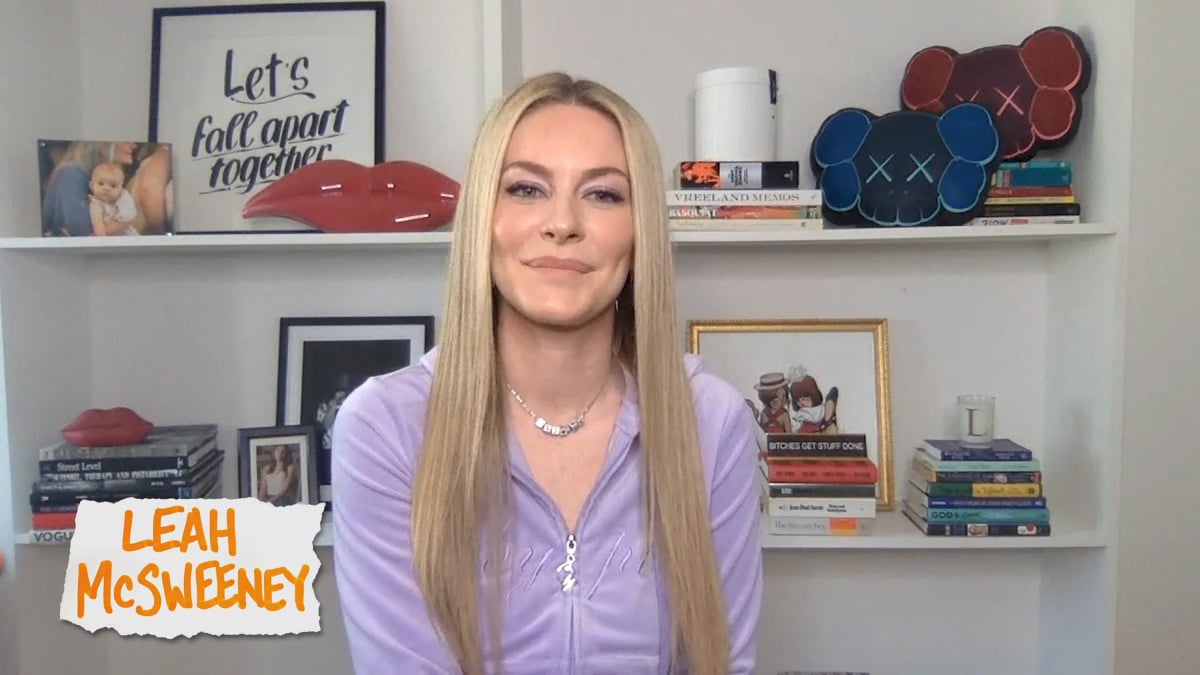 Leah McSweeney has no regrets about the Rhode Island trip
In a recent interview, Leah admitted that getting tipsy during the cast trip annoyed several of her co-stars. But she still doesn't regret her actions, especially when it comes to being around alcohol.
"I spent so many years not drinking, you know, most of my adult life, for nine years from age 27 to 36, I didn't drink at all," Leah explained. "So I'm much more comfortable living in that way."
According to All About The Real Housewives, Leah added that she did not start drinking because she is now on reality TV. In fact, she assured fans that she started drinking more prior to getting her apple.
Leah joined the cast of RHONY in season 12 following Bethenny Frankel's exit from the show. Frankel is the one who reportedly told producers that Leah would be a good addition to the series.
She also revealed that she did not break her sobriety on the show. Although it looked like she only started boozing it up during the cast trip, Leah reiterated that she broke her sobriety months before the series started filming.
Leah went on to say that she is now three months sober and has no issues handling her alcohol levels. Although it sounds like Leah got things under control, she also had some pretty controversial things to say about Ramona.
Leah says Ramona tried to get her fired from 'RHONY'
In the same interview, Leah dished on what happened between her and Ramona on the cast trip to Rhode Island. The RHONY star revealed that Ramona was very unhappy with her after she got tipsy and didn't think she should remain on the show.
Leah claims that Ramona attempted to get her booted from the series altogether, though she didn't reveal exactly how her co-star planned on getting her fired. But given Ramona's long-time standing on the show, it's possible that the threat was real.
"Ramona tried to get me kicked off the entire show that weekend," she shared.
Leah added that she thinks Ramona was just acting jealous. She stated that she cannot "think of any other reason" her co-star would want her off the show.
She also confessed that Ramona might view her as an outsider because she is not a typical Housewife. Not only does she sport a few tattoos, but she also doesn't live in a big mansion like some of her co-stars.
Leah then warned fans that things only get worse from here on out and that the drama really heats up in the second part of the season.
Ramona Singer opens up about her friendship with Leah McSweeney
While it sounds like things are about to get worse for Leah, Ramona recently opened up about their turbulent friendship on the show. According to The Blast, Ramona admitted that she got upset with Leah during the Rhode Island trip and that she holds her co-star to a "higher expectation."
Despite their differences, Ramona assured fans that she only wants to push Leah to be "the best she can be." She then confessed that she gets frustrated whenever Leah does things that are "messed up."
RELATED: 'RHONY': Leah McSweeney Has Bethenny Frankel to Thank For Her Spot on Season 12
"If someone else does it — if Sonja [Morgan] does it, like that's just Sonja — but no, Leah, come on. Tow the rope," Ramona added.
Ramona did not say anything about what's ahead for her and Leah, though it sounds like the drama is just getting started.
Fans can find out what happens between Ramona and Leah when new episodes of the Real Housewives of New York air Thursday nights on Bravo.