'RHONY': Leah McSweeney Defends Her Streetwear Brand, MTTM, Against Haters
Real Housewives of New York fans met a fiery new addition on season 12 thanks to former castmate, Bethenny Frankel. Although the two have never met, Frankel and Laura McSweeney are friends on social media and share an unlikely connection. They share a facialist, and after conversations, Frankel thought McSweeney would be a great addition …
Real Housewives of New York fans met a fiery new addition on season 12 thanks to former castmate, Bethenny Frankel. Although the two have never met, Frankel and Laura McSweeney are friends on social media and share an unlikely connection. They share a facialist, and after conversations, Frankel thought McSweeney would be a great addition to the cast.
The tough, fearless woman covered in tattoos has shaken up the traditionally conservative RHONY cast. McSweeny aids youth and charisma to RHONY while boasting an impressive resume in the fashion industry. McSweeney is the proud founder of MTTM, which she claims brought streetwear into the limelight despite haters claiming otherwise.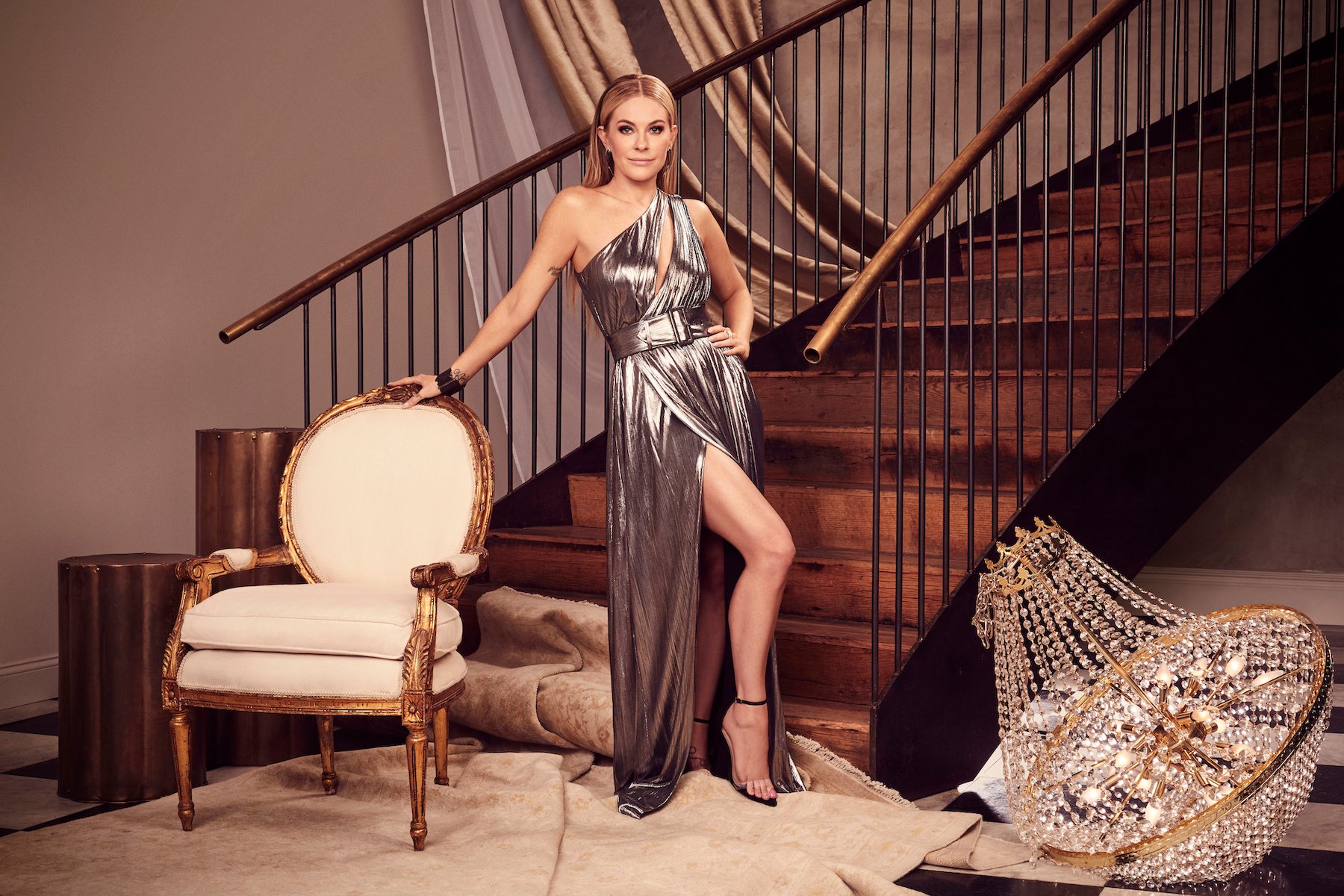 Married to the MOB is born
Being a strong businesswoman is what Frankel is all about, so it is no surprise that she took a liking to fellow entrepreneur McSweeney. Both women have overcome a lot of obstacles to get where they are today. McSweeney had rough teenage years, including some trouble with alcohol. In 2002, things did a 180 when she got into an altercation with a police officer, ending with him punching her and pushing her face into a subway grate, according to High Snobiety. The dispute resulted in extensive injuries, including missing teeth. The blonde sued the NYPD for brutality, eventually settling the case for $75,000.
McSweeny used her police brutality settlement to turn her life around. She launched a clothing line which she named Married to the MOB (MTTM). The idea behind the brand was to create edgy, fun fashion for females, akin to similar male brands on the market. The clothes were a success. Many celebrities, including Fergie, Lady Gaga, and Rihanna, have rocked the edgy apparel.
MTTM creates streetwear— or does it?
Before the birth of MTTM, there was no female streetwear, McSweeney asserts in an interview on Danny Pellegrino's podcast Everything Iconic. In fact, the word "streetwear" did not exist until 2004 after MTTM came on the scene, according to McSweeney.
RHONY fans have met claims that MTTM created streetwear with skepticism. Viewers took to Reddit to address the shocking claims:
"I would say Leah invented street wear for rich bratty girls from the east coast because that was literally who was buying it. The brand was all over my middle school lol." Another user chimed in, "Her claim to being the first streetwear brand will never stop being funny to me. Baby Phat started in 1999, baby. And even that wasn't a new concept."
McSweeney has acknowledged her haters' comments. She states that she knows she did not invent the concept of streetwear, but the term did not exist before 2004. She also states that the genre was lacking female streetwear clothes so she filled the gap. 
The origins of the term "streetwear" are debatable, with some industry professionals saying the term originated between 2002 and 2005, while others say it can be traced back to the '80s brand "Vision Streetwear," according to Complex.
How successful are MTTM and McSweeny?
Despite her doubters, trolls, and haters, the young New Yorker has achieved success and wealth. In 2007, McSweeney made millionaire status after selling a stake in her company, indeed an impressive achievement. Today she has amassed an estimated $2.4 million with projections for this amount to double by the end of 2020, according to The Cinemaholic. This is in part, thanks to her new role on RHONY. Her company continues to grow and exceed expectations with success after success, and impressive MTTM has done collaborations with Reebok, Nike, and more. McSweeny's favorite collaboration so far is a handbag she collaborated with MCM.
Instead of paying attention to naysayers, McSweeney is using her achievements to empower other women. She has partnered with educational platform Yellowbrick and Parsons The New School to fund The Leah McSweeney Streetwear Essentials Scholarship. The scholarship is for students who passionate about streetwear and empowering others, according to Bravo.