'RHONY': Leah McSweeney Explains What Her Parents Did to Save Her Life
Leah McSweeney from 'RHONY' shares that tough love may have saved her life.
During a day trip to a local Hamptons winery, Leah McSweeney from The Real Housewives of New York City shares a story about her troubled teen years and her parent's reaction.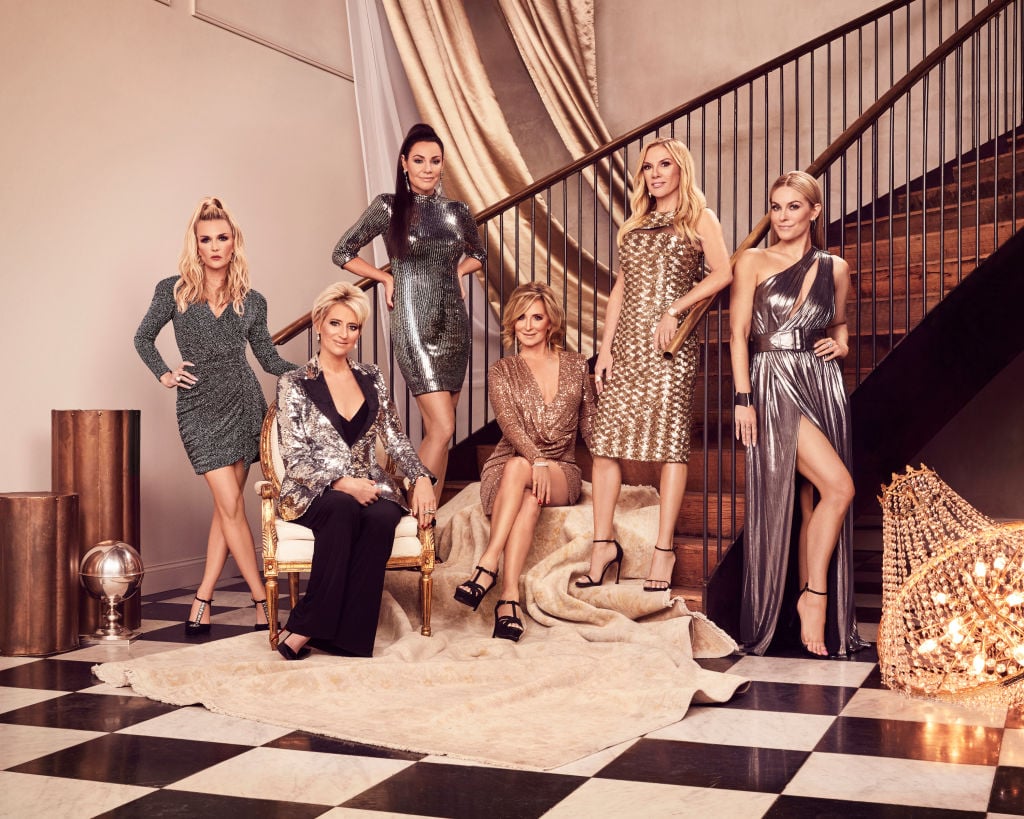 As the other women share their stories, McSweeney recounts when she went to rehab for three months right after high school. She had a rough time in school and was even expelled from the Upper East Side all-girls Catholic high school when she was 14 years old.
But McSweeney goes deeper during the episode about what occurred and how tough love from her parents may have saved her life.
Her parents refused to allow her to return home after rehab
McSweeney shares that after three months in rehab her parents came to get her. But greeted her with a surprise. "And so when my parents came to come get me after the three-month rehab they were like, 'You're not coming home,'" she recalls. The women seem shocked.
"I was a really f**ked up teenager," McSweeney says in a confessional. "I put my parents through hell. My mother was like, 'Hey we really can't have you in the house anymore because you're disrupting your brother and sister's life.'"
McSweeney tells the women that she asked her mother where she was going to live but they flatly told her she simply wasn't returning home. At the time McSweeney's family lived in Connecticut. "They were like, 'You're not coming home but we did find a halfway house for you to live that's run by nuns. And I was like, you've got to be f**king kidding me."
Her parents probably saved her life
"So they drove me all the way to upstate New York, and they dropped me off at this nunnery, and the f**king car drove off," she continues. "And I remember the dust was all clouding up. And I was like, looking at my feet like 'What's happening to my life?'"
"Now I realize that my mother was trying to save my life," she says. "Because she had to push me out and go you need to face the consequences of all your actions all your behaviors. And honestly, it gave me perseverance to be like, 'I'm starting my own company.' I'm doing things my way. Because I've already been through the worst. It's not going to get worse."
Ramona Singer and Leah McSweeney bonded
Ramona Singer nods and smiles as McSweeney talks. "It takes a lot of vulnerability to confide in all of us women what she went through. I feel bad for her. I do. I can have empathy because I went through a bit of that myself growing up."
McSweeney did an interview with Singer for Interview Magazine. During the interview, she shared that Singer is somewhat of a surrogate mother to her. "I actually don't remember asking you that," she said laughing. 
She added, "I will tell you this. I think that you and I had a connection right away. You're self-made, which I don't think a lot of people give you enough credit for. It's one of the things I admire about you. I also really admire you and Avery's relationship. You guys are a great mother-daughter team and friends. I see the way she admires you. So I think that's why I asked you to be my surrogate mother."
Singer adds that McSweeney is smarter than people may realize. "Just as I'm talking to you right now—you're much smarter than people realize. I think after that crazy weekend, you needed to get out of it, and to get in my good graces was to say, 'Can you be my mom?' Because then you knew there was hope. Then you knew I couldn't hold any grudge, and I'd have to forgive you."
The Real Housewives of New York City airs Thursday at 9/8c on Bravo.