'RHONY': Leah McSweeney Goes off on Instagram After Criticism Over Sheer Mask
Leah McSweeney from The Real Housewives of New York City became a fan favorite right from the beginning. The new Bravo star just joined the reality series in the current season 12 and viewers have responded positively to her. McSweeney's outspoken personality has been well-received and that's the reason fans are elated with her latest rant on Instagram.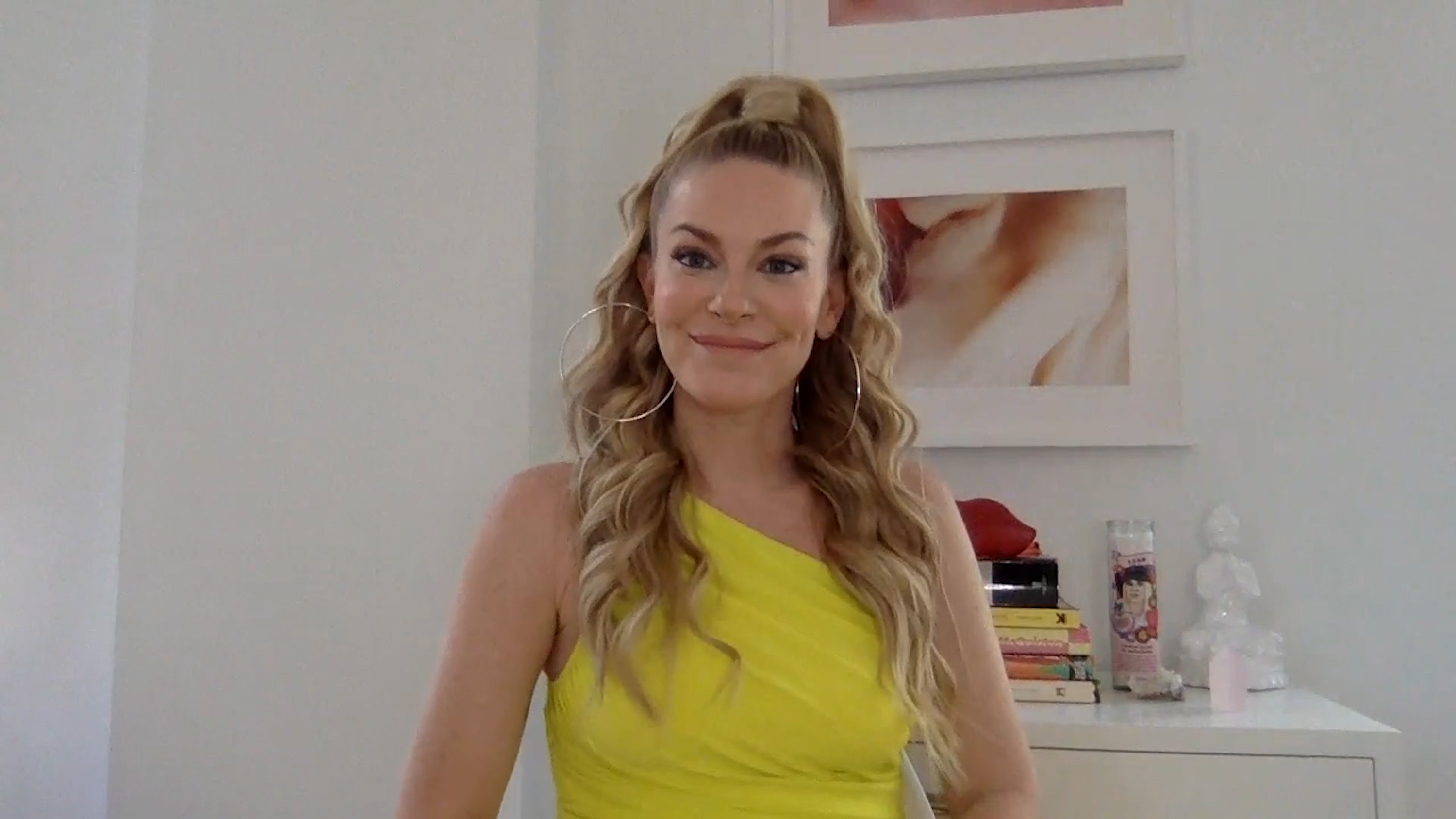 Leah McSweeney wears sheers mask
McSweeney, along with the rest of the RHONY ladies, just filmed the season 12 reunion of the show. The girls killed it with their outfits for the special day and McSweeney was one to receive major props for her dress.
For the special occasion, the Married to the Mob founder wore a sheer black dress that left little to the imagination. Although she received mostly positive remarks, there were some that called her out for her facial mask.
The mask was from the same sheer fabric her dress was made from and she was slammed for picking fashion over function. However, McSweeney went on Instagram to shut all her critics down and explain her facial mask.
"The fact that there are so many people commenting about my sheer mask not being COVID-safe makes me question everybody's intelligence and common sense," she started on the video. "Like, no sh**, obviously it's not for protection. It's part of my look."
RELATED: 'RHONY': Ramona Singer Agrees With Fan Saying She's Getting a Bad Edit
"You know what was for protection? Getting tested for COVID the day before [filming]," she continued. "Getting tested for COVID two days before that. Staying six feet apart from everybody. The protocol that went into the reunion was insane, unlike anything I had ever seen. So anyone leaving a comment being like, 'That sheer mask doesn't help,' fu** off."
Leah McSweeney vs. Ramona Singer
McSweeney is not one to mess around with and she has let Ramona Singer know this. For the reunion, one of the hot topics to be discussed will undoubtedly be their feud throughout RHONY Season 12. Both of the reality TV personalities have clashed multiple times and the in-person reunion will make a perfect setting for them to rehash and possibly settle things.
"I feel belittled, I feel betrayed, and when someone makes me feel like I'm, or try to make me feel like I'm, inferior to them, it doesn't end well," McSweeney recently said on Watch What Happens Live about her feud.
RELATED: 'RHONY': Sonja Morgan Wants Ramona Singer in a Bubble for the Season 12 Reunion
"I don't think I'm the only person that she does this to, and next week she crosses a line…," McSweeney teased. "First, she was very warm and loving to me. Then she took it away and changed it… that's the issue."
Leah McSweeney drops bombshell about Ramona Singer
McSweeney recently joked about why Singer couldn't find a man. The viral moment happened after a Cameo video made by Elyse Slaine was leaked on social media. In the video, the latter confirms she is no longer friends with Singer after their fallout during the show.
"Ramona with, 'I've got 50 best friends,'" Slaine started in the video mocking Singer. "Guess what b***h? Now she's down to 49 because I am out."
RELATED: 'RHONY': Elyse Slaine Confirms She Won't Be at Reunion, Fans Convinced Ramona Singer Is at Fault
"You want a little tea on Ramona? Wait till you hear why she says she can't meet a man… listen to what she says," Slaine added while cuing in McSweeney. "I have a friend who wants to give you a little tea on why Ramona can't meet a man."
McSweeney came into the scene and said, "She sh**s during sex."
After dropping that bombshell, McSweeney walked away leaving Slaine shocked about what she had just said. Singer called both of them out on social media later on.
The Real Housewives of New York City airs Thursday nights at 9 p.m. ET on Bravo.