'RHONY': Leah McSweeney Has Bethenny Frankel to Thank For Her Spot on Season 12
'RHONY' newbie Leah McSweeney actually has OG Bethenny Frankel to thank for getting her a spot on season 12.
Real Housewives of New York newbie Leah McSweeney is in Bethenny Frankel's debt. Although the two have never crossed paths, the Skinnygirl mogul is the one who got McSweeney her apple. With McSweeney making her debut on RHONY this season, she recently revealed how a mutual friend brought her and Frankel together.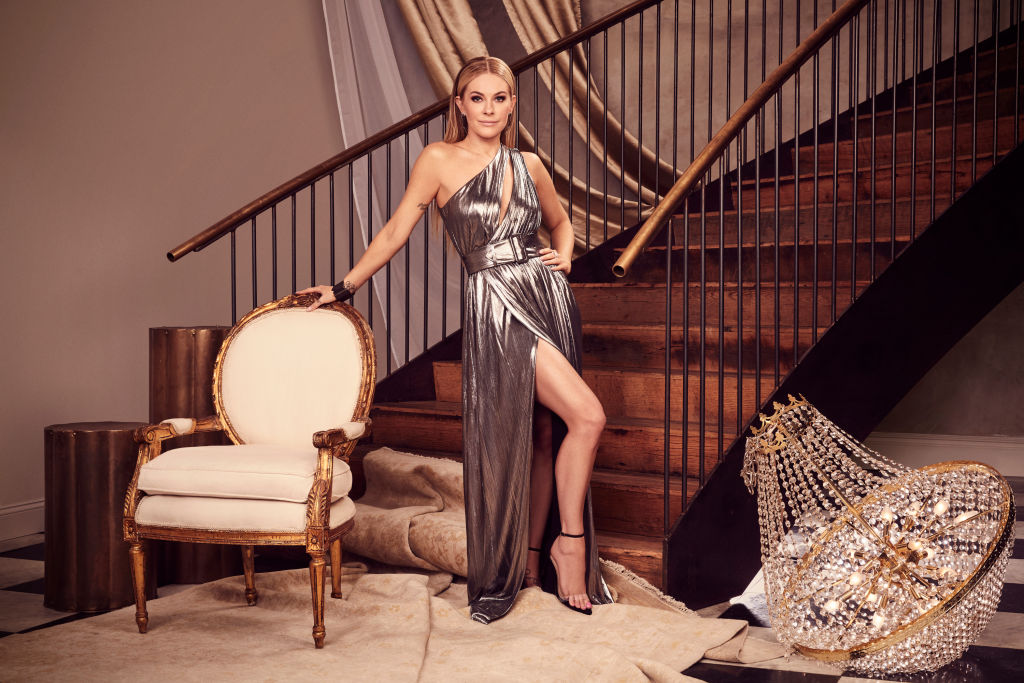 Leah McSweeney reveals how she got her apple
McSweeney opened up about her RHONY casting during an interview on the podcast, Scissoring Isn't a Thing, with Daryn Carp and Liz Culley. According to Page Six, McSweeney revealed that her acquaintance with Frankel started when the former RHONY star randomly followed her on social media.
"Then, actually, I got a text message from our … I have a facialist that I've been going to for a very long time, who unbeknownst to me, is also Bethenny's facialist," she stated. "So, she's like, 'You know, Bethenny Frankel wants me to ask you if you would ever be a Housewife of New York."
McSweeney admitted that the text was rather odd, but the interaction was the first step in her landing a spot on the show. After she told Frankel that she is interested in being on the series, Bravo reached out and offered her a spot.
Despite her involvement in the casting process, McSweeney still hasn't met Frankel. She did, however, confess that she owes an enormous amount of "gratitude" to Frankel.
Fans spotted Leah McSweeney filming for season 12 of RHONY last summer. She later confirmed that she had joined the series during an appearance on Watch What Happens Live with Andy Cohen.
Frankel, who recently blasted the premiere of season 12, has not commented on the news.
Bravo is at odds with Bethenny Frankel
Speaking of Frankel's comments, an inside source told Page Six that Bravo is not happy about what she had to say. The source claims that Bravo producers are angry with Frankel for taking what they believe was a cheap shot at her former co-stars.
Following the season 12 premiere of RHONY, Frankel slammed the series for having low ratings. She also speculated that people are not tuning in because they are looking for a more positive program during the current crisis.

"The ratings overall in television have never been higher and perhaps the ratings on Real Housewives aren't doing well because it's sort of not maybe the content that is inspiring people to do what they need to do right now," she stated.
In response, the insider revealed that Bethenny Frankel's former co-stars have wished her the best of luck and cannot believe how she has responded to their show of support. To be fair, Frankel's comments might be in response to what Luann de Lesseps said about the new season.
As fans will recall, de Lesseps told Rob Shuter on Naughty But Nice that season 12 is the best one yet, mostly because Frankel is gone.
After leaving RHONY, Frankel inked a deal with HBO Max for a new reality series titled The Big Shot. The last time Frankel ventured out on her own was in 2013 when she launched her own talk show, Bethenny. The series only lasted one season before it was canceled.
Leah McSweeney shares anti-workouts on social media
While Frankel is taking heat for her negative comments, McSweeney has been making waves on social media. With the entire country in lockdown due to the coronavirus pandemic, the RHONY star has been posting "anti-influencer" workout videos on Instagram.
McSweeney says that she was inspired to share the videos because it was a means to motivate herself to stay fit. She titled them "anti-influence" because she does not consider herself a fitness guru, which is a fair point.
"I just started posting these little work out videos to help me motivate myself to work out," she stated. "I called them 'anti-influencer' workouts because I am not a fitness influencer nor do I care to be."
In the clips, Leah McSweeney demonstrated various stretches that she uses to maintain her flexibility. She then uses yoga stances, like the Downward Dog and the Warrior II, to help her work on breathing and balance. Although she doesn't consider herself an influence, her time on RHONY will likely change that.
Before appearing on RHONY, McSweeney made a name for herself as an entrepreneur in the fashion industry. She launched her first line of clothing, Married to the Mob, in the mid-2000s and has since landed deals with Nike, MCM, Barbie, Kangol, Reebok, and Colette Paris.
Catch Leah McSweeney in new episodes of the Real Housewives of New York Wednesday nights on Bravo.