'RHONY': Leah McSweeney Reveals Why She Chose Her Tagline
In a new interview, Leah McSweeney, the newest cast member on The Real Housewives of New York City revealed why she chose her tagline for the show opener.
McSweeney did a playful interview with Ramona Singer for Interview Magazine. Singer drilled McSweeney on a number of topics but really wanted to know why she chose, "I may float like a butterfly, but I sting like a bitch."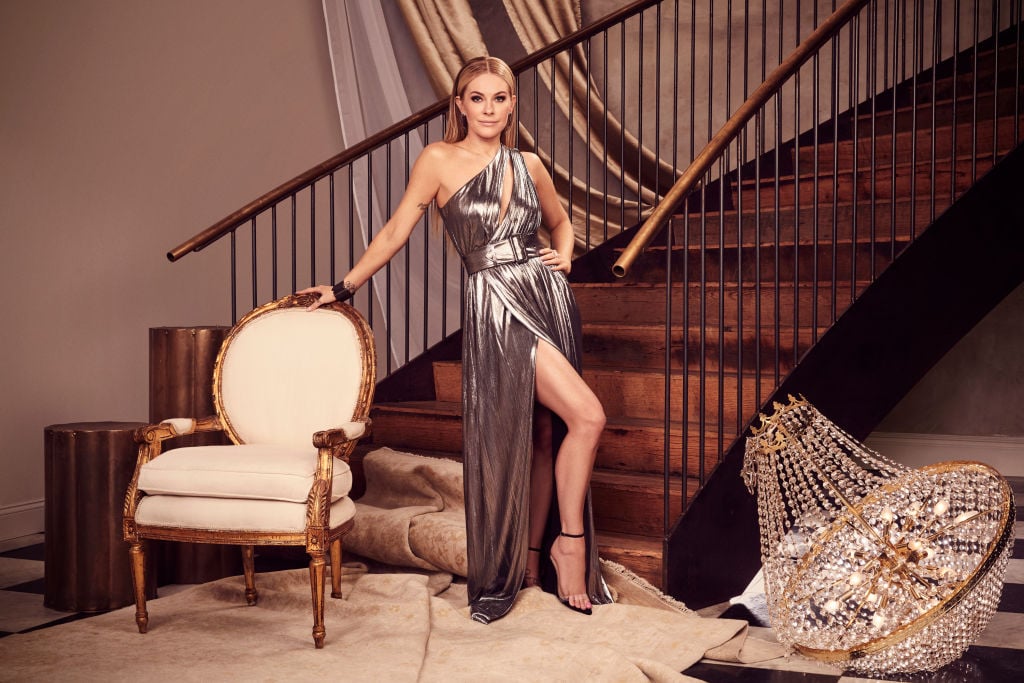 Singer also asked McSweeney about why she wanted Singer to be her "surrogate" mother. McSweeney laughed, replying that she doesn't recall asking Singer that question. But said she and Singer have a very strong connection and hit it off from the beginning.
People don't realize she's tougher than she looks
McSweeney told Singer she chose the tag line because sometimes people think her character matches her physical aesthetic. "Well, I love to box. It's a play off the Muhammad Ali quote, clearly," she said laughing.
"A lot of people look at me and they think I'm from L.A. because of the blonde hair and whatever else," she added. "They automatically think that I'm some kind of valley girl. But as you know, I can have a tough sting if I'm pushed into a corner. Aside from that, I am very kind. I'm a personable person. But if I do feel like I'm being disrespected or threatened in some type of way, I can turn up a little."
Singer responded, "I think I found you to be kind of like you said, la-di-da, la-di-da. A lot of young people don't realize that you have a lot of depth to you. You're very smart. You're very savvy. If someone pushes you too far you'll laugh right back or sting right back like a bee."
 She also loves the word 'bitch'
McSweeney added that she loves the word "bitch" too. "I'll sting right back like a bitch. I also love the word bitch. I think it's a good word," she said. That's when Singer asked McSweeney about her "surrogate mother" comment.
"I actually don't remember asking you that," she said laughing. "I will tell you this. I think that you and I had a connection right away. You're self-made, which I don't think a lot of people give you enough credit for. It's one of the things I admire about you. I also really admire you and Avery's relationship. You guys are a great mother-daughter team and friends. I see the way she admires you. So I think that's why I asked you to be my surrogate mother."
Singer adds that McSweeney is smarter than people may realize. "Just as I'm talking to you right now—you're much smarter than people realize. I think after that crazy weekend, you needed to get out of it, and to get in my good graces was to say, 'Can you be my mom?' Because then you knew there was hope. Then you knew I couldn't hold any grudge, and I'd have to forgive you."
The Real Housewives of New York City airs Thursday at 9/8c on Bravo.