'RHONY': Leah McSweeney Reveals Why She Didn't Vote In the 2016 Presidential Election
Despite Leah McSweeney being a welcome addition to The Real Housewives of New York City cast, she didn't arrive without controversy. She recently revealed that she didn't vote in the 2016 presidential election, which may throw fuel onto the simmering fire underneath her assertions about the #MeToo movement.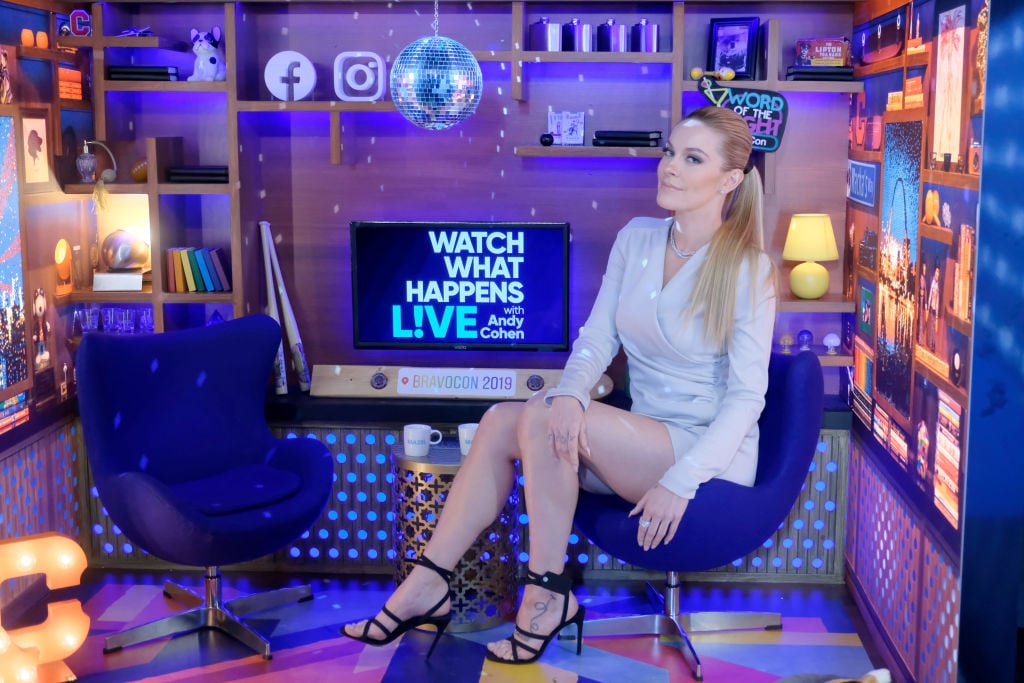 Long before McSweeney's arrival, the 2017 season of RHONY was somewhat politically charged as viewers saw the cast almost as divided as the country. Carole Radziwill and Dorinda Medley were both extremely supportive of Hillary Clinton.
Whereas it was revealed that Sonja Morgan was friends with Donald Trump (despite rumors they dated). Morgan and Ramona Singer appeared to be Trump supporters. Bethenny Frankel seemed to be somewhat neutral. When Trump won the election, Radziwill and Medley were devastated. Political polarization has also cropped in other areas of the Housewives shows too, most recently in The Real Housewives of Orange County.
But Leah McSweeney simply didn't vote
Like some Americans, McSweeney said she didn't like either of the candidates so she sat out the election. "I didn't vote in 2016," she admitted on the Everything Iconic with Danny Pellegrino podcast.
She added that not voting was actually a protest vote. "That was my protest against both candidates. That's my right, to not vote. It's not about privilege for me. It's literally my protest. I think that I should, if I'm going to vote, feel good about who I'm pulling that lever for. You know what I mean? That's just how I feel."
McSweeney then addressed assertions she was a conservative too. "I don't consider myself conservative," she asserted. Adding, "I don't consider myself liberal. I just am who I am. Figure it out. People are like, but you do that and that doesn't make sense and that makes you this and you should be here. But it's like, no, I'm just going to feel the way I feel and that's it. If anything, I consider myself a free thinker." 
McSweeney addressed her remarks about Asia Argento and Rose McGowan
McSweeney has been criticized for her comments that Asia Argento and Rose McGowan inauthentically leveraged the #MeToo movement. "My views on things and where I stand is out there," she told Danny Pellegrino. "And I stand by it all. I mean, of course, people change their minds and things like that. My mind has not changed."
She asserted that Argento and McGowan basically took over the movement from the woman who began it. "Look at what that article in Penthouse, which was about how Asia Argento and Rose McGowan hijacked the #MeToo Movement from a black woman, who I had on my podcast trying to give her a platform," McSweeney said. "They hijacked it from her and turned it into them. And it turned out that a few weeks later, Asia Argento, it turned out that she was a fraud. If anything I called bullsh*t on her, and I was right."
McSweeney also said headlines can be deceiving. "If you were going to look at the headline you were going to be like, she's terrible I hate her. It's like no, do your research," she insists.