'RHONY': Leah McSweeney Shares That the Pandemic Helped Her Stay Sober
Leah McSweeney from 'RHONY' says she knew she should not drink while staying home during the pandemic.
Leah McSweeney from The Real Housewives of New York City shared her 90-day sober chip on Instagram but also revealed in an interview how she stopped drinking during the pandemic.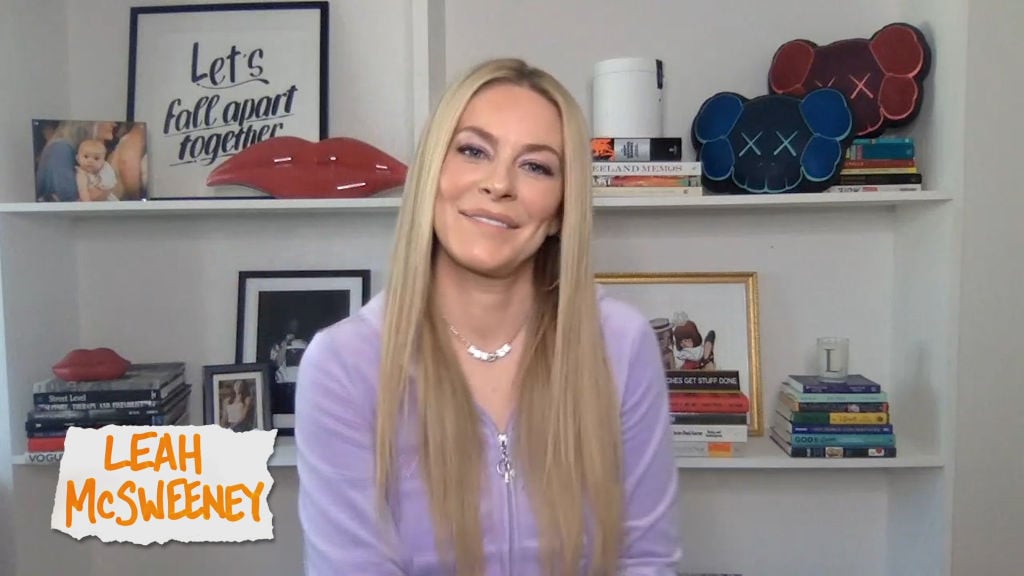 "Once COVID hit, I knew quarantining and the way I drink would not work well together … to say the least. Not drinking during the pandemic has been a complete gift to me, and the nine years of living booze-free has made the transition much easier to deal with," she said in a statement to US Weekly.
"I am so incredibly touched by the outpouring of love and support on social media," she continued. "I want to remove the stigma and shame surrounding addiction and mental health issues as this is something I've been open about and will always continue to be."
McSweeney doesn't usually drink
McSweeney was filmed while drunk on a few occasions on the show. However, she discussed her relationship with alcohol and that she typically steered away from it. Viewers could see why she lived a mainly sober life. In one instance, she became so intoxicated, she trashed Ramona Singer's backyard.
She also raged against Singer on another occasion when Singer told her she could not bring her sister to dinner. McSweeney was also very drunk at the time. McSweeney shared with the cast that when she told her mother she had been drinking, her mother became angry, knowing how dangerous alcohol is for her daughter.
"I spent most of my adult life not drinking," McSweeney previously told US Weekly. "Living without alcohol is much more normal to me than living with alcohol. I don't think that it's some kind of big life-or-death thing for me. But do I think that my life is better quality when I'm not drinking or hungover? Absolutely. So that's, you know, the way I'm living now."
She shared her bedazzled 90-day chip "It's been a trippy 90 days," she posted on Instagram along with a photo of her chip.
Jennifer Gimenez from 'RHOBH' says the environment is hard for addiction
Jennifer Gimenez, who is Brandi Glanville's friend from The Real Housewives of Beverly Hills says addiction and Housewives don't mix. Gimenez, who is sober and an addiction and recovery specialist appeared on the series alongside Glanville. She told Showbiz Cheat Sheet alcohol-fueled partying on the show can become excessive.
"Sometimes I do wonder after watching some of the girls on some of the shows," she said. "After a while, why would you want to put yourself in that position? The question really to them is, is it a problem or something that makes you feel like you have this alter ego that it's OK to be like that?"
Gimenez knew Kim Richards was struggling with addiction when she was on the show and reached out to her. "I looked at [Richards] and was like, 'I don't give an 'F' if there's cameras here or not, I don't care about you and Brandi, but you need help,'" she recounted. Gimenez says today Richards is doing well and they are still in touch.
How to get help: In the U.S., contact the Substance Abuse and Mental Health Services Administration helpline at 1-800-662-4357.