'RHONY': Leah McSweeney Slams Reports Heather Thomson Was 'Bullied' Off Show
Leah McSweeney is clearing up the mess around her feud with Heather Thomson on 'RHONY' Season 13 which is set to premiere in May on Bravo.
The new season of The Real Housewives of New York City hasn't even premiered yet and the cast is already feuding on social media. Leah McSweeney is showing up with receipts on Instagram and blasting Heather Thomson. The latter reportedly quit the series after a feud with McSweeney who is now giving her side of the story ahead of the season 13 launch.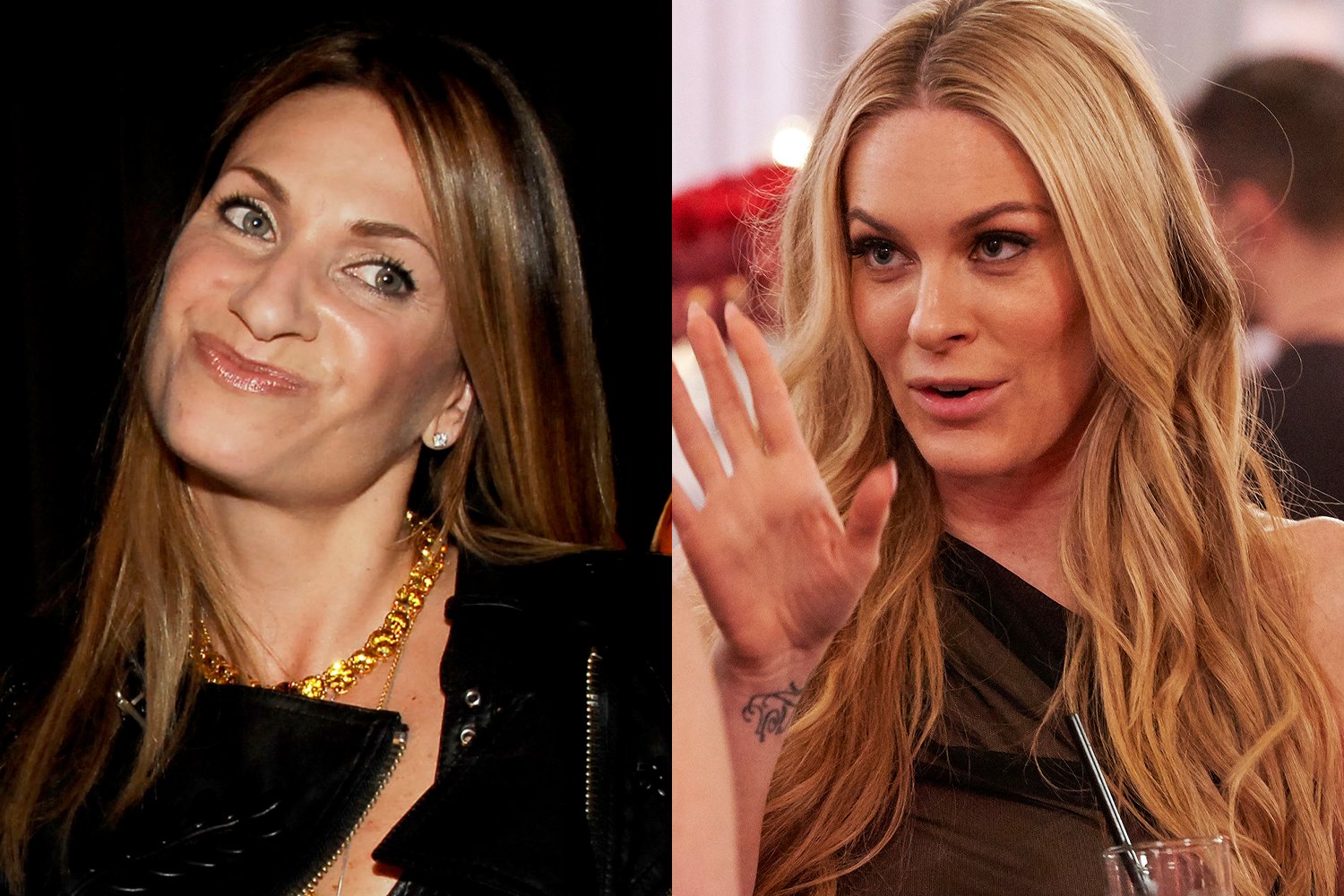 Why does Heather Thomson quit 'RHONY' Season 13?
Thomson had a short stint on RHONY as a full-time housewife. The fashion designer joined the show in season 5 when the series was going through a revamp and held an apple through season 7. Thomson has gone on to make guest appearances on the Bravo reality series but in season 13 will be featured as a "friend of." However, things reportedly took a turn when she ended up clashing with her co-stars.
"Heather was kind of like a Debbie Downer and plus, no one trusted her because of everything she talked about in the press after she left the show," a source told Page Six.
The source claimed that Thomson thought she could fit right into the group but she didn't count on feuding with McSweeney. When the ladies filmed at Ramona Singer's home in the Hamptons, McSweeney and Thomson butted heads really quick, according to another source.
"Heather could see Leah was acting up for the cameras and using behavior she considered demeaning and exploitative and frankly, crossed a line," the insider told Us Weekly. "Heather wanted no part of Leah so after she left that weekend Heather had no interest in continuing the season at all and stopped filming."
Leah McSweeney fires back
Since the leaks to the press about the upcoming feud on RHONY Season 13, fans have been wondering what actually happened between the two. Some fans have suggested that the "Married to the Mob" designer "bullied" Thomson off of the show. McSweeney is not one to hold back her thoughts and hinted at her feud with Thomson in a couple of Instagram Stories she shared on her verified account.
"This narrative that I bullied her off the show and she is a victim is so false," McSweeney shared. "I typically wouldn't say anything but it's just so far from the truth that I must. Was also dealing with losing my grandmother during that time and I reached out to her to apologize for yelling at her and calling her a Karen."
McSweeney shared the private direct message she sent to Thomson Instagram back on November 4, 2020.
"Hey, I've been meaning to reach out but was dealing with services for grandma, etc. Let me know if [you] can talk at some point on phone or in person," read the DM from McSweeney that went unanswered by Thomson.
In another update on McSweeney's Instagram Stories, she hinted at what could have originated the feud.
"I don't like women who… slut-shame other women. Act morally superior to other women. Plastic surgery shame other women. Gossip about other women doing drugs when you know damn well they've done drugs also," read the text.
McSweeney also said, "And lastly, I don't like when white women who call Black women 'articulate.' Especially while acting like the queen of wokeness."
The Real Housewives of New York City Season 13 premieres on May 4 at 9 p.m. ET on Bravo.