'RHONY': Leah McSweeney Spills Tea On Heather Thomson Feud — 'She's Lucky Cameras Were There'
Leah McSweeney is back for 'RHONY' Season 13 and is feuding with a former cast member. Heather Thomson returns and things get explosive between the two stars.
Leah McSweeney is back for her second season on The Real Housewives of New York City. The breakout star was an instant hit with viewers because she was able to fit right in with the cast in season 12. Now, in season 13, McSweeney returns and she's more outspoken than ever. She recently talked about her feud with Heather Thomson that allegedly made her quit the show.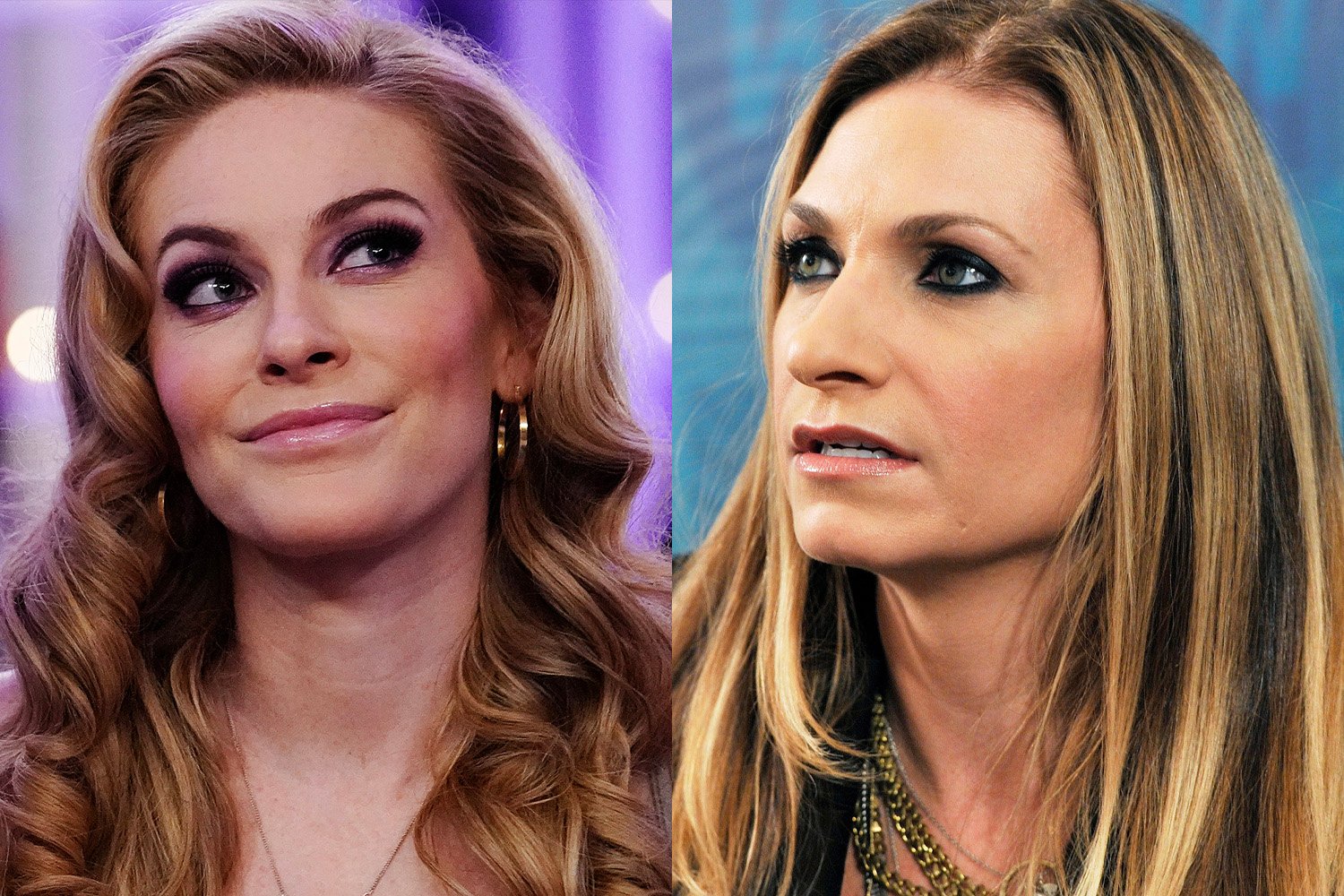 Why did Heather Thomson allegedly quit?
Thomson is a former RHONY star, having appeared in seasons 5 through 8 as a full-time cast member. Since leaving the franchise, fans have been asking her to return to the show. In season 12 she made an appearance and Bravo finally convinced her to become a "friend of" in season 13. However, her stint as a housewife for a second round seemed to be short-lived.
When the trailer for season 13 was released, one moment that fans gravitated to involved Thomson and McSweeney. A report was later published claiming that her feud with McSweeney drove Thomson off of the show.
"Heather could see Leah was acting up for the cameras and using behavior she considered demeaning and exploitative and frankly, crossed a line," the insider told Us Weekly. "Heather wanted no part of Leah so after she left that weekend Heather had no interest in continuing the season at all and stopped filming."
McSweeney would later deny having been the reason Thomson was "bullied" off of the show.
Leah McSweeney goes deep into the feud with Heather Thomson
McSweeney was a guest on the Chick in the Office podcast that was posted on Tuesday, April 27. In the episode, she goes on to talk about the ordeal with Thomson, even saying that it was her camp that leaked the story to the publication.
"You know, I don't know… I don't know who… Most likely [she] planted a story in US weekly, which is why I'll never talk to them again, saying that I bum-rushed her off the show, or did whatever, I was acting exploitative…," the reality star said.
The Married to the Mob founder said that things got heated but she tried to stay calm as the cameras were rolling. Ultimately, McSweeney says she just didn't vibe with Thomson due to her personality.
"I'm trying to stay sane on the cameras so people don't know how bad sh*t I really am… she's really lucky the cameras were there, to be honest (laughing)," McSweeney continued. "Sometimes you just don't vibe with people. She's just kind of that chick that's like, 'You shouldn't do this, and I know everything.' I'm just not with that, that's just not my cup of tea."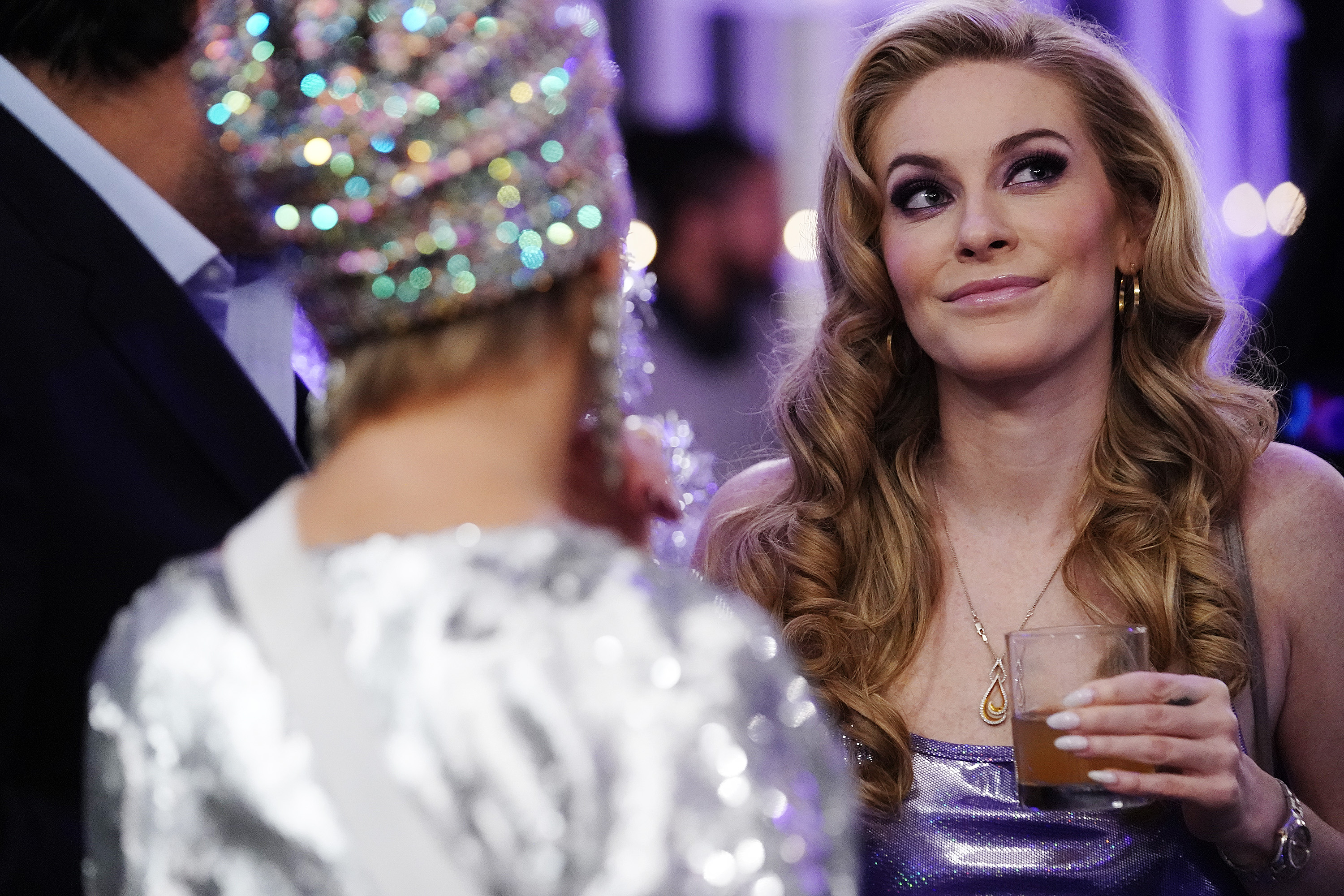 Leah McSweeney shared that at the time she was filming the show, her grandmother "was passing away" and maybe she "would've been in a little different mood" under different circumstances.
"Look, she has a strong mind of her own … if she wanted to stay on or come to other events, she could have, but she didn't want to, I guess. I don't really know," she added.
The Real Housewives of New York City Season 13 premieres on May 4 at 9 p.m. ET on Bravo.