'RHONY': Leah McSweeney's Mother Explains Why She Said She Didn't Like Her
Leah McSweeney from The Real Housewives of New York City confronts her mother after her sister reveals that their mother said she didn't "like them."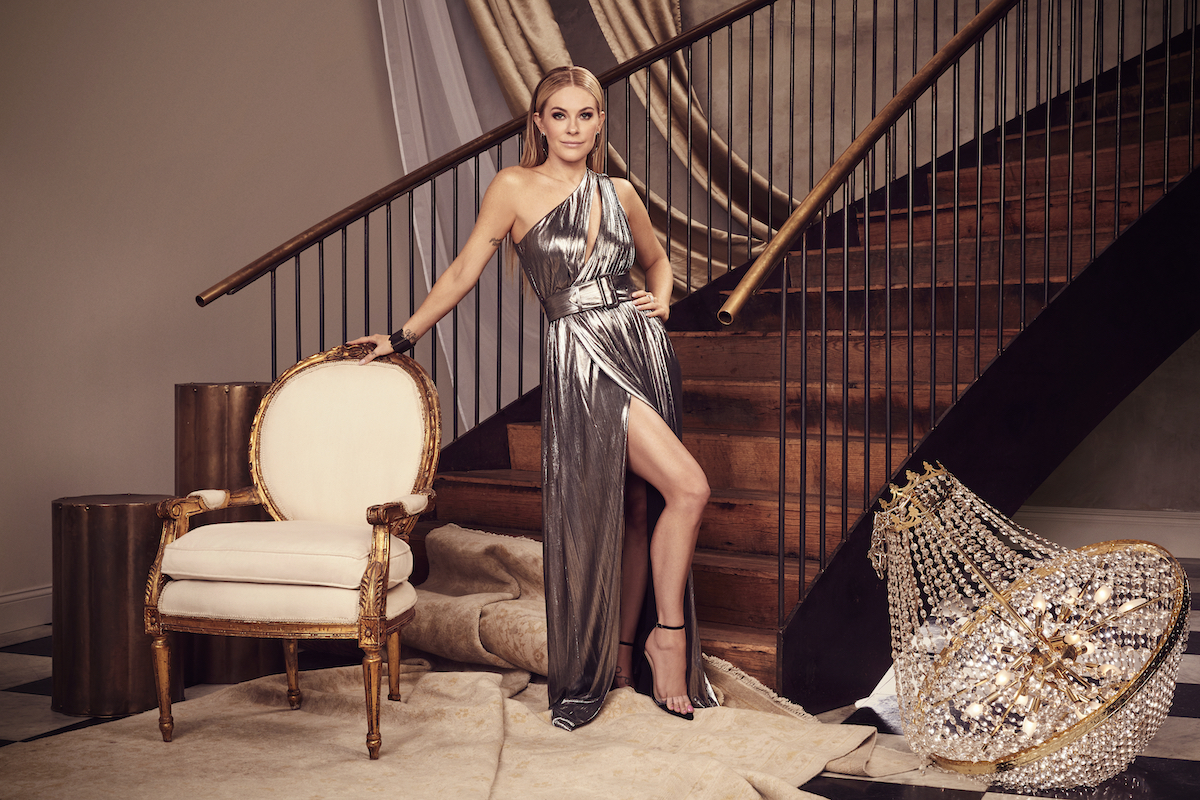 Leah is direct when she asks her mother if she didn't like her. But her mother, Bunny McSweeney explains that sometimes parents don't like their children on some days even though they still love them. Bunny also shares exactly what disturbs her, but adds that she is proud of her daughter, which brings Leah to tears.
Bunny also watches her daughter fight back the tears, holding onto guilt from her rebellious teenage years and the havoc she created. Could this be a breakthrough for the mother and daughter?
Leah McSweeney comes clean
Leah finally tells her mother what her sister Sarah shared with her. "So I went to the bathhouse with Sarah the other day," Leah begins. "I was telling her how even though our relationship is really good, and definitely a lot better than it used to be. [But] I think it can improve and she was like discouraging me. And was like, 'Mom said she doesn't even like you.'"
Bunny takes a moment but then laughs at the remark. "What?" Leah says as she grins. Bunny seems a little stunned but giggles, asking if she really said that. But when Leah asks her mother if she said it Bunny replies, "I don't know. Maybe? I might have said it."
RELATED: 'RHONY': Leah McSweeney Learns Her Mother 'Doesn't Like Her'
Leah tells her mother that's a mean thing to say. But Bunny says parents sometimes don't like their children on certain days even though they still love them.
Bunny McSweeney shares why she may not like her daughter some days
"Leah, on a day I might not like you," Bunny says. "On another day, I might not like Sarah. That doesn't mean I don't love you, I don't care about you. On a day, I might not like you."
Bunny comes clean about what she doesn't like. "The one thing I don't like and I'll say it until the day I die, is drinking," she says. Leah shakes her head, raising her hand to her forehead. "Oh my God, mom," Leah says.
RELATED: 'RHONY': Leah McSweeney Explains What Her Parents Did to Save Her Life
"So, if you want me to change my thoughts on that I won't," Bunny says. That's when Leah says she still carries around a lot of guilt for everything that occurred when she was a teenager. However, Bunny shakes her head as though she has moved on since the past.
Bunny shares one of her biggest fears
Leah is now in tears. "I can't let go of the f**king teenager, I feel like that's who I am," she says to her mother. Leah continues to struggle with this notion as her mother objects. "But you're not," Bunny says.
"You got sober, you had a baby, you have a business," Bunny points out. "I mean … you did fine. You did fine. But I think when you think I'm judgey about the drinking and all. I wouldn't wanna see you lose what you've worked so hard for."
RELATED: 'RHONY': Leah McSweeney Shares That the Pandemic Helped Her Stay Sober
Leah assures her mother that won't happen. But Bunny can't help but worry. "I do feel like you really, really, really have to be honest with yourself about that," Bunny continues. "Because I don't see it enhances your life. I just don't."