'RHONY': Luann de Lesseps Accused of 'Berating' Fans, Slipping Out on $700 Bar Tab and Other UnCountess-Like Behavior and It's Not the First Time
While Luann de Lesseps may be laughing off the recent rumors of her unCountess-like behavior, her fans insist it is a pattern with the 'RHONY' star.
ARTICLE HIGHLIGHTS
RHONY star Luann de Lesseps accused of slipping out on a $700 bar tab, but that is just the beginning.
The former Countess has a pattern of "berating" her fans at her infamous Cabaret show.
Some more fans recall more unCountess-like behavior that goes back years.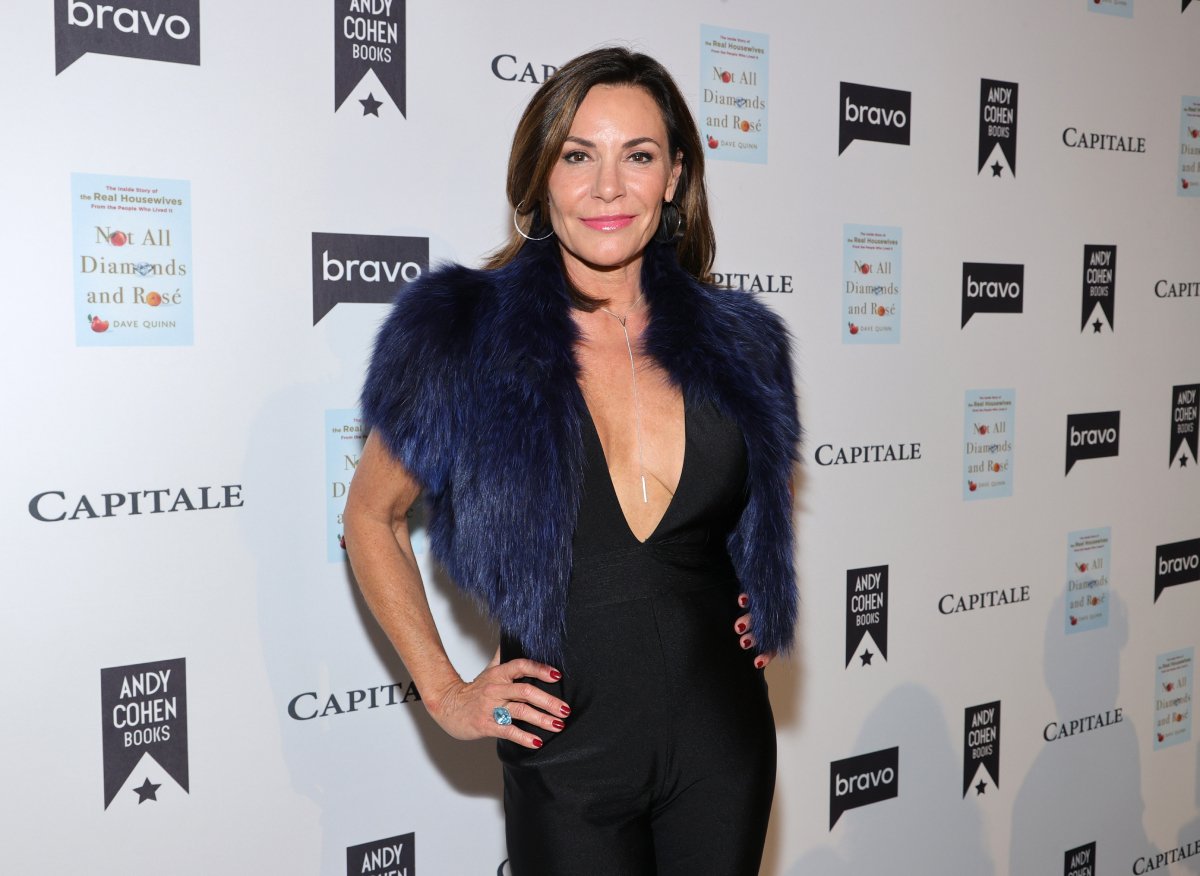 Luann de Lesseps was recently accused of pulling off a successful dine and dash at Washington D.C. hotspot Le Diplomate. The Real Housewives of New York star has laughed off the rumor. But this isn't the first time she's been accused of rude and UnCountess-like behavior.
Here's a look at de Lesseps' pattern of bad behavior.
Luann de Lesseps accused of slipping out on $700 bar tab
After performing in her "A Very Countess Christmas" cabaret show in Washington DC, de Lesseps went out for drinks at Le Diplomate. This hotspot has welcomed everyone from President Joe Biden to CNN correspondents. Apparently, it's the place to go if you are a thirsty climber in the capital.
According to The Daily Beast, de Lesseps and her group ordered a seafood tower and a ton of Grey Goose, racking up a nearly $500 — $700 with a tip — bar tab. But then, they left without paying the bill or leaving a tip.
The 'RHONY' star told her server they were going out for a smoke
According to criminal justice professor Brandy Blasko — who was seated in the same section as de Lesseps — the RHONY star and her group told their server they were going out for a smoke.
"They said they were going to smoke a cigarette, and that's what they told their server, but they had taken all their stuff with them and they just left," Blasko told New York Magazine.
"We had been talking to her server throughout the night — he was being so attentive to them — there weren't too many people left in the restaurant at this point, so we saw everything. We were there for another hour or so and she never came back."
Luann de Lesseps paid the bill two days later
After the rumor about the RHONY star's dine and dish started to swirl, de Lesseps' team called the restaurant, took care of the bill, and tipped the server 22 percent. But that didn't happen until the following Monday. De Lesseps also issued a statement about the incident.
"I enjoyed a beautiful dinner after my sold-out show at a great restaurant, with my team, and there was an unfortunate misunderstanding which was resolved immediately and 'All I Wanted for Christmas?' was a seafood tower," de Lesseps said.
De Lesseps may have cleared up the "misunderstanding," but this isn't the first time she's been accused of skipping out on a bill or being rude to fans. Stories about the Countess have been pouring into the gossip site Bravo & Cocktails ever since the incident at Le Diplomate.
The 'RHONY' star has a pattern of 'berating' fans
Before she skipped out on her bill at the restaurant, de Lesseps was rude to fans at her D.C. cabaret show, claims a fan who was there.
"She was also very rude to the fans at the show in DC. We asked to take a photo with her, and rather than simply saying I don't do photos, she started berating us about how she just wants to live her life and not have to worry about taking pictures with people," the source dished.
Luann de Lesseps is 'the worst' says one eyewitness
The stories don't end there. One person claimed that they helped Luann years ago when they worked retail in NYC.
"She asked if we gave discounts for celebrities and requested that I call her 'The Countess' when introducing her to my coworker. She's the worst," the insider revealed.
One story dated back to 2011, when the source waited on de Lesseps and a large group of 10 to 12 at a restaurant in the Hamptons. They explained that the party didn't have a reservation. But they still sat the group quickly because de Lesseps pulled the "I'm a celebrity" card.
"Their bill was close to $2k, and they left cash on the table that didn't even cover the entire bill let alone the tip. I chased her out with my manager and she had a fit about having to cover the rest of the tab. Basically threw cash at us and was still $10 short. No tip," the insider said. "I think this is a pattern of hers, being cheap and rude."
More fan horror stories about the 'RHONY' star
Another fan who saw de Lesseps in D.C. at a gay bar claimed she was "wasted, slurring words, and stumbling around" – despite touting her sobriety in public. Later, she was yelling at people for taking her picture and trying to force them to delete what they took.
Another Bravo & Cocktails tipster recalled a story from when RHONY first started. They said de Lesseps would buy from Ralph Lauren inside the 59th street Bloomingdales, film in the clothes, and then return them to the store.
"I worked for the company in corporate, and we would see it on TV. Not even the RL store, but the department store version Lauren by RL," the insider dished.
One former fan said they went to see de Lesseps at her show in NYC, and the Bravolebrity was "mean to the crowd."
"She was just so rude/mean and I was such a huge fan. Now I do not like her at all," the disappointed fan wrote.
The Real Housewives of New York is currently on pause with Bravo.