'RHONY': Does Luann De Lesseps Want Bethenny Frankel to Return?
Luann de Lesseps from The Real Housewives of New York City is having a blast on the show. The Countess says that season 12 is the show's best season yet. This was also the first season without Bethenny Frankel following her departure last year. As fans asked for Frankel to return, does the "Money Can't Buy You Class" hitmaker want her to come back?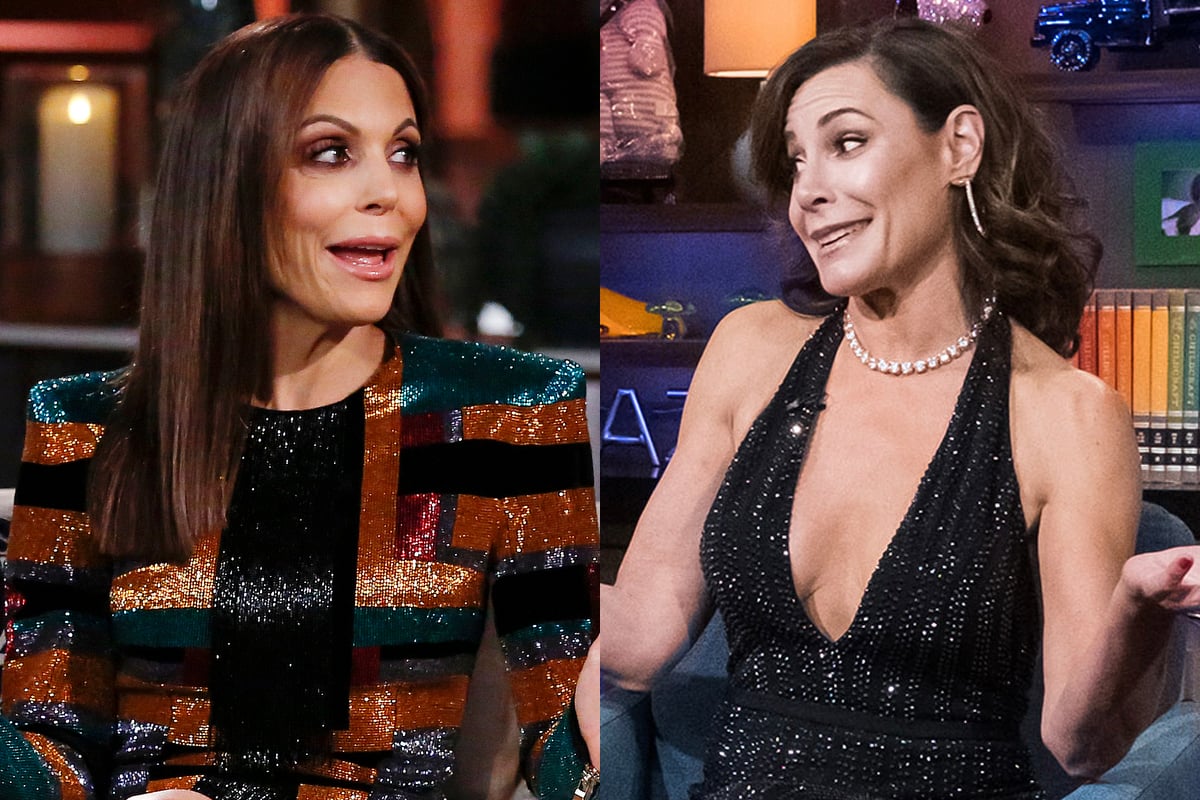 What Luann de Lesseps said after Bethenny Frankel left
News of the departure of Frankel from RHONY shocked all of the fans as they were expected to see her return for season 12. However, once filming started for the show, the Housewives didn't feel her loss as much.
"Listen, I'll miss her but at the same, time, when you're around her, it's like walking on eggshells," she said on The Jenny McCarthy Show in October 2019.
Ultimately, de Lesseps said that the whole cast was "relieved" Frankel was not part of the cast anymore.
"I think the whole cast is relieved, in a way, and it also leaves breathing room for other women to shine and show their personalities because a lot was Bethenny coming in and kind of stealing the show," de Lesseps added. "But guess what, she can't steal our show. This season is amazing and I can't wait for everyone to see the new season."
RELATED: 'RHONY': Ramona Singer's 'Apology' to Leah McSweeney Has Fans Fuming
Would the Countess want Bethenny Frankel back?
De Lesseps had a complicated with Frankel, but she admits it was fun because it was challenging. After a whole season without the Skinnygirl founder on the show, the cabaret star weighs in on if she would like to welcome back her old friend.
"I don't think Bethenny would come back to the show," she said during an interview with Entertainment Tonight. "Bring it on, girlfriend. I've been dealing with Bethenny for years and I'm her go-to when it comes to finding someone to spar with."
The Countess and Friends star is not closing the door on Frankel and she welcomes her to return, although she doesn't believe she would ever come back.
RELATED: 'RHONY': Sonja Morgan Says She's 'Envious' of Ramona Singer and Luann de Lesseps
What does Bethenny Frankel say about returning to 'RHONY?'
Frankel has been busy working on her new reality show called The Big Shot. The competition series is slated to debut on HBO Max sometime this fall. During a recent interview, the entrepreneur was asked if she would consider coming back to the Bravo reality series after fan petitions.
"There have been a lot of questions about that and a lot of rumbling," she told Fortune. "I'm humbled by the threads and the comments. I honestly am stunned, I haven't been watching. I saw the first episode and part of another one, so I don't know what's going on there."
The former RHONY star said she was flattered by all the comments she has received asking her back.
"There's a lot of talk about what's going on there, and I read comments that people say to me, 'Please come back,' and 'Please save the show,'" she continued. "It's all flattering, and I wish the girls well. I'm doing other things though, and I just don't know how that really would fit into my life as is."
In a tweet reply to a fan she crushed any hope of a comeback when she said in all-caps, "I AM NOT COMING BACK."
The Real Housewives of New York City airs Wednesdays at 9 p.m. ET on Bravo.
RELATED: 'RHONY' Season 12 Reunion Set to Be In-Person, 'Housewives' Allegedly Push Back