'RHONY': Luann de Lesseps Calls Carole Radziwill a 'B*tch,' Adding, 'Can't Stand That B*tch'
Luann de Lesseps from The Real Housewives of New York City made her feelings clear about former cast member Carole Radziwill, referring to her as a b*tch during dinner with Heather Thomson.
Thomson and Radziwill made remarks about de Lesseps on Thomson's podcast, specifically about drug use in the past. Leah McSweeney decided to (stir the pot) read articles that chronicled what was said on the podcast, infuriating de Lesseps. Fanning the flames even further was de Lesseps' realization that Radziwill was the guest on Thomson's podcast. If Thomson was the one who made the remarks, why is de Lesseps so angry with Radziwill?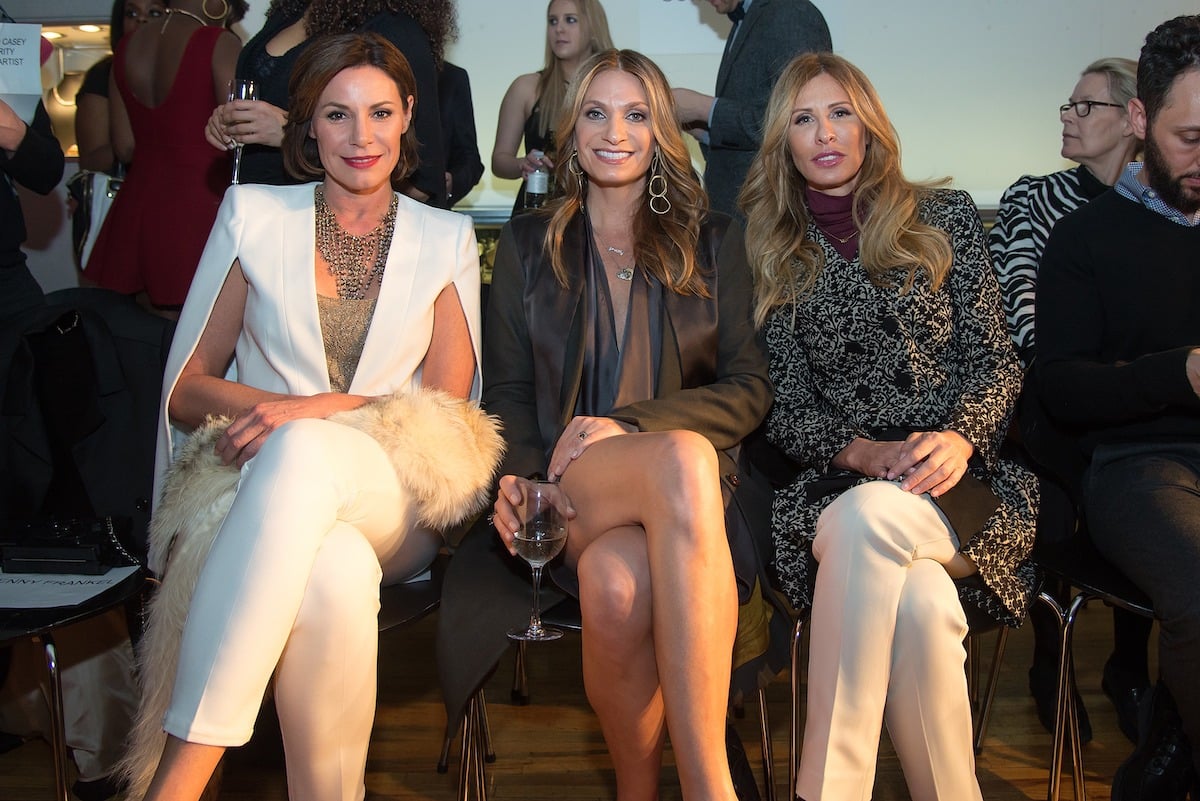 Luann de Lesseps is unhappy with Heather Thomson (or really Carole Radziwill)?
On her podcast, Thomson and Radziwill remembered that marijuana was smoked during a girls' trip but "hard drugs" were also produced. "I was on the podcast with someone and we were talking about an experience and actually, it wasn't about you, it was about my experience that I had," Thomson said during the latest episode.
"Who was the guest?" de Lesseps demanded. That's when Thomson told her the guest was Radziwill.
RELATED: RHONY: Ramona Singer Shades Sonja Morgan Says She's Been Disloyal and Made Up Stories About Her
"Oh b*tch," de Lesseps said. "Can't stand that b*tch."
"Whenever I see something Carole I swipe," de Lesseps said in a confessional. "Buh bye. Ratsville."
Why is Luann de Lesseps so irritated with Carole Radziwill?
Radziwill and de Lesseps' relationship soured when Radziwill started dating Adam Kenworthy, a chef she met through de Lesseps. For several months, de Lesseps insisted that Radziwill had "stolen" Kenworthy from her niece. Eventually, Radziwill and de Lesseps had an understanding that it wasn't exactly the case.
Even though Radziwill and Kenworthy have since broken up and time has passed, de Lesseps is still stewing over the romance. De Lesseps appeared on Watch What Happens Live with Andy Cohen, which was when she was asked if she regretted coming for Radziwill at the time. "No, I do not [regret it]. That woman stole my niece's boyfriend," de Lesseps insisted.
Radziwill and de Lesseps also sniped at each other during the pandemic when Radziwill referred to de Lesseps as a "maskless idiot." Radziwill tweeted in Jan. 2021, "Trump is gone buy the maskless idiots remain. At least they are all in one place. Good luck Florida."
RELATED: RHONY: Did Heather Thomson's Podcast Spark Her Own Reckoning?
But it didn't end there. Earlier in the year, Radziwill also took a shot when Megyn Kelly was fired. "This just in from a woman who was fired for defending Luann de Lesseps wearing BLACKFACE to a #rhony party. Word is the knife was planted in the car by the cops," she tweeted in Aug. 2020. "Sit down @megynkelly."
De Lesseps responded to Radziwill's remarks, claiming to ignore them. "I don't get involved in that," she said on the Behind the Velvet Rope with David Yontef podcast. "I feel like social media can be great, but the downside of that is people attack each other from their computers and I think that's just not my vibe. And you see Carole Radziwill makes negative comments about Bravo, and me, and I don't even engage because she's not worth my energy."