'RHONY': Luann de Lesseps Is Scheduled To Perform 'Marry, F**K, Kill' in October
The Real Housewives of New York City fans got a taste of Luann de Lesseps' "Marry, F**k, Kill" tour during the season finale. And while the Countess had to put the tour on hold, she recently announced a newly rescheduled date in October.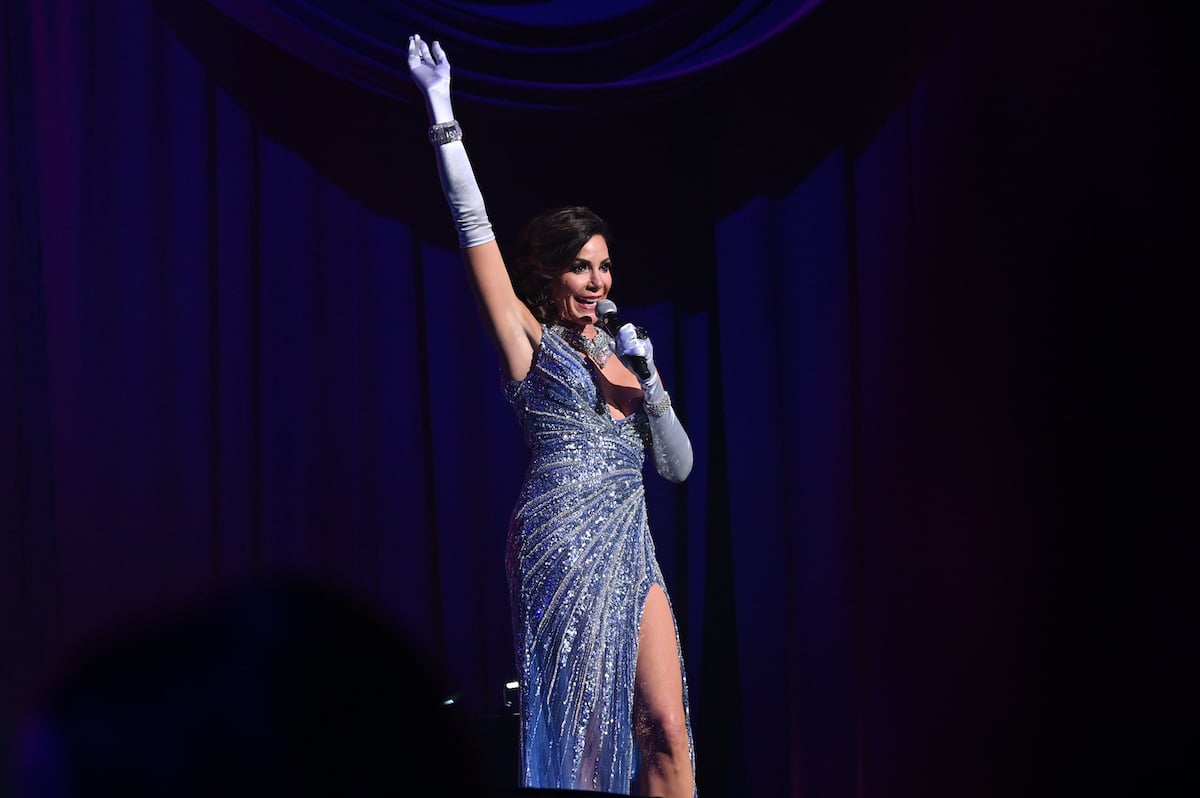 Fans in Boston, Massachusetts can purchase tickets to her show on October 3 at The Wilbur. The date was rescheduled due to COVID-19 but details on the show aren't readily available. Currently, Governor Baker bans gatherings of 25 people or more and shows continue to be postponed and rescheduled.
RHONY viewers got a sneak peek of what fans might be in store for during the season finale. De Lesseps invited a small group of people to view the new show.
Luann de Lesseps offers a preview of her show on 'RHONY'
The cabaret tour kicked off at the beginning of 2020 and the December performance was a way to showcase and test drive the new show. Only a few cast members came to the show this time. Leah McSweeney, her sister Sarah and Sonja Morgan attended. Dorinda Medley just had hand surgery and no one knew where was Ramona Singer.
De Lesseps took the stage wearing a sparkling black pantsuit. "I was inspired to do 'Marry, F, Kill' because I do a Q and A with the audience and I always get asked who I would marry, 'f' or kill," she explained in a confessional during the season finale.
RELATED: 'RHONY': Luann de Lesseps' Producer Shares Why Her Show Is Named 'Countess & Friends'
"It's all new material and its based on sex and relationships and all of those fun things that I never really talk about," she continued. Her act seems more like a standup set than cabaret as she banters back and forth with her pianist.
Sonja Morgan joins her on stage
Jokes continue to center on her marriage, divorce, and arrest. "I really feel this marry, f**k, kill thing is Luann's idea of how to refresh the cabaret," Sonja Morgan explains. "The material's getting old. Just say it." De Lesseps makes a joke about getting drunk and falling into a bush in Mexico.
But then de Lesseps moves into the marry, f**k, kill portion of the show. She says people ask her when she plans to marry again. "If Harry Dubin asks me one more time if I'm gonna get married again, I'm gonna have to kill him," she jokes. That's when Morgan becomes part of the show. "No Lu, don't kill Harry!" Morgan says from her front row seat. "I have a solution to your problem."
RELATED: 'RHONY': Countess & Friends Producer Dishes About What Really Happened After Dorinda Medley's Halloween Party
"Myself I'm impromptu," Morgan shares in a confessional. "So I don't have to have a schtick. I just have new stuff all the time." De Lesseps beckons Morgan to come on stage and the two go through the process of deciding if they would marry, f**k, or kill Dorinda Medley, Tinsley Mortimer, or Ramona Singer.
"I'm gonna kill Ramona," Morgan begins. "Tinsley's unf**kable. So maybe I'll marry her after her first, second divorce. And that leaves me having sex with Dorinda who is maybe a sleeper hit in bed." The crowd seems to eat it up, which may be just a preview for what live audiences are going to experience.