'RHONY': Luann de Lesseps Says 'You Gotta Love Ramona 'Cause She Can't Help but Put Her Foot in It'
Despite their fallouts in the past, Luann de Lesseps from The Real Housewives of New York City just can't quit Ramona Singer.
She recently joked about how Singer always manages to "put her foot in it," which is often quite apparent in the series. Last season alone she persisted in her mission to judge and smother newcomer Leah McSweeney. She was also overly blunt with Dorinda Medley about her drinking, which often backfired.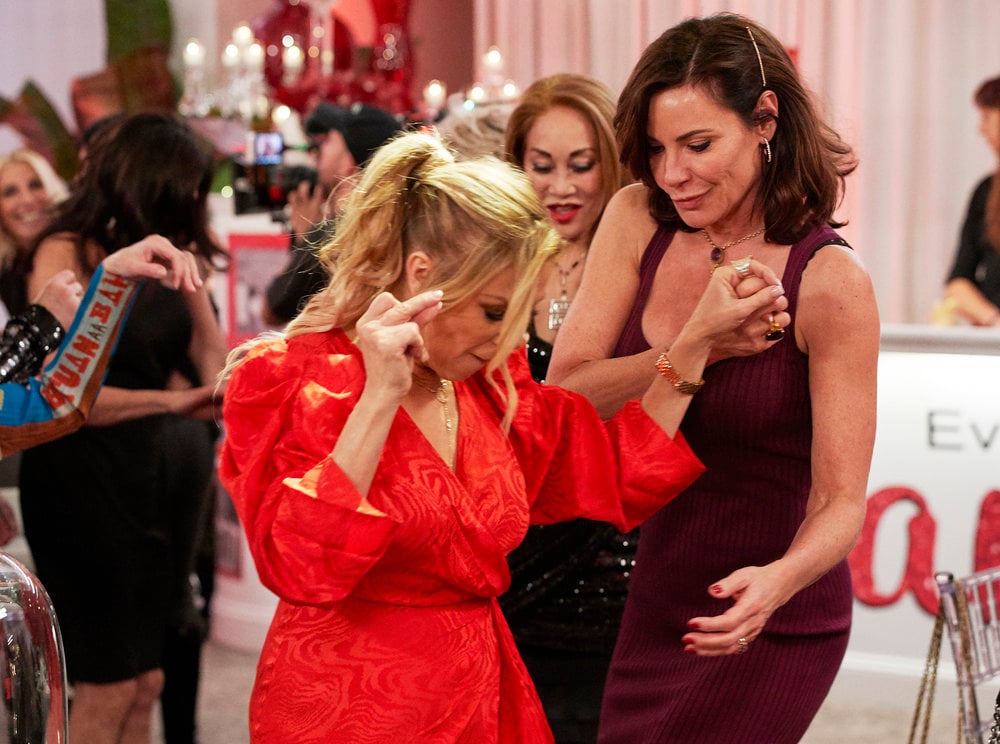 Luann de Lesseps teases 'personal growth' with Ramona Singer
She also "put her foot in it" during the "lower-level" fiasco with de Lesseps last season. Singer put de Lesseps in her Hampton's home basement bedroom during a cast getaway last season. De Lesseps observed that the space was musty and basically felt like a basement. Plus the area was stocked with booze and de Lesseps felt that Singer was completely ignoring her sobriety.
But de Lesseps said viewers will see Singer go through some emotional growth in their relationship, which always hasn't been the case in previous seasons. "Well, you know, listen, there's personal growth in terms of our relationship and that you're going to see because you know, Ramona has warmed up to me because in the past she hasn't been nice to me, you know?" de Lesseps said on the Behind the Velvet Rope with David Yontef podcast.
"So, so you're going to see our relationship," she continued. "You know, I moved to the Upper East Side and now she's all happy about that. And you know, I lived on the Upper East Side. I had my townhouse for years, you know, it's not that I never lived on the Upper East Side."
"But she's loving the fact that I'm around the corner," de Lesseps added. "And so, you know, you'll see her shift in that respect in terms of our relationship getting better and closer and you know, but you gotta love Ramona 'cause she can't help but put her foot in it."
Luann de Lesseps prefers authenticity in her friends over everything
Despite some tension with Singer, de Lesseps said at least Singer is authentic. "I'll take authentic any day, no matter who you are, you know, I like to deal with real people and you gotta love her for who she is," de Lesseps said.
She also touched on the pitfalls of social media and how former cast member Carole Radziwill shades the show on Twitter.
"I don't get involved in that," she said. "I feel like social media can be great, but the downside of that is people, you know, attack each other from their computers. And I think that's, that's just, it's not my, it's not my vibe."
"You see Carole Radziwill makes negative comments about Bravo and me and I don't even engage because she's not worth my energy."
The Real Housewives of New York City Season 13 premiere is on Tuesday, May 4 at 9/8c on Bravo.