'RHONY': Luann de Lesseps Shades Alex McCord in an Instagram Video
Fans wondered why Luann de Lesseps from 'RHONY' shared a throwback video where she is shading Alex McCord.
Fans were a little shocked that Luann de Lesseps from The Real Housewives of New York City decided to share a throwback video shading former cast member Alex McCord.
McCord and de Lesseps appeared together on RHONY during the first four seasons of the series. McCord left the show after season 4, but de Lesseps is a cast member today. So the reason why de Lesseps decided to share the video is unclear, but her message is pretty direct.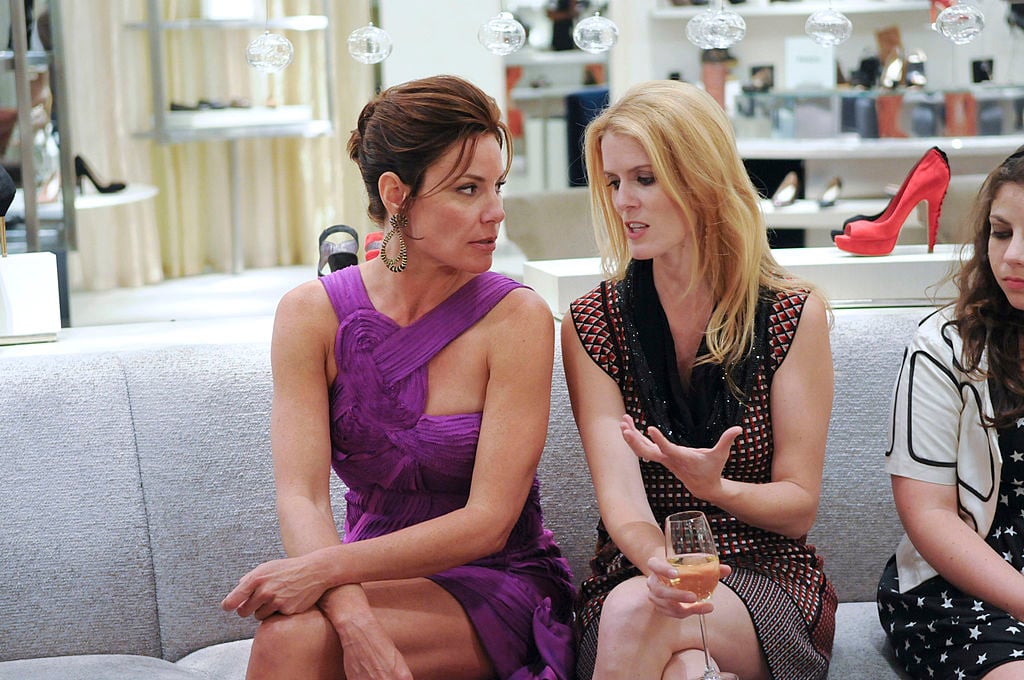 She captioned the video, "Dying of laughter. We were talking about Alex and Simon.#throwbackthursday #2011." The video features de Lesseps, her daughter, and former boyfriend Jacques Azoulay. De Lesseps' son shot the video for Mother's Day and kept reminding the crew he's shooting a video. However, it doesn't seem that de Lesseps is too concerned.
She thinks Alex McCord is seeking attention
For some reason, the 2011 Mother's Day conversation centers on McCord and her husband Simon van Kempen. De Lesseps' daughter Victoria asks her mother why McCord was yelling at someone and that "she just wants attention, it's pathetic, she should stop." The video is shot as the family enjoys a picnic in a park.
"Yeah, I don't think she has enough attention," de Lesseps says. "Simon's too busy with his outfits." De Lesseps' son, Noel pans the camera over to Azoulay who is busy trying to train the dog. But then Victoria adds, "Simon said he's bi on television."
Fans seemed to be pretty surprised about the share. Podcaster Danny Pellegrino wrote, "Lu!!!!" Another person wondered why de Lesseps would share the video. Another wrote, "is it Mother's Day? Just a casual shady throwback Thursday from 2011? Wtf. Lmao!" Of course, one person wondered if de Lesseps' public relations person was sleeping.
The shade is nothing new
Although fans were a little surprised to see that de Lesseps posted the video, she's been pretty shady toward McCord for some time. In March she called McCord out during a Countess & Friends performance in Atlantic City, New Jersey, People reports.
During the Q & A portion of the show, a fan wondered who was de Lesseps' "least favorite Housewife, past or present." De Lesseps named McCord and added, "Oh my God, and [her husband Simon van Kempen]? Oh my god…"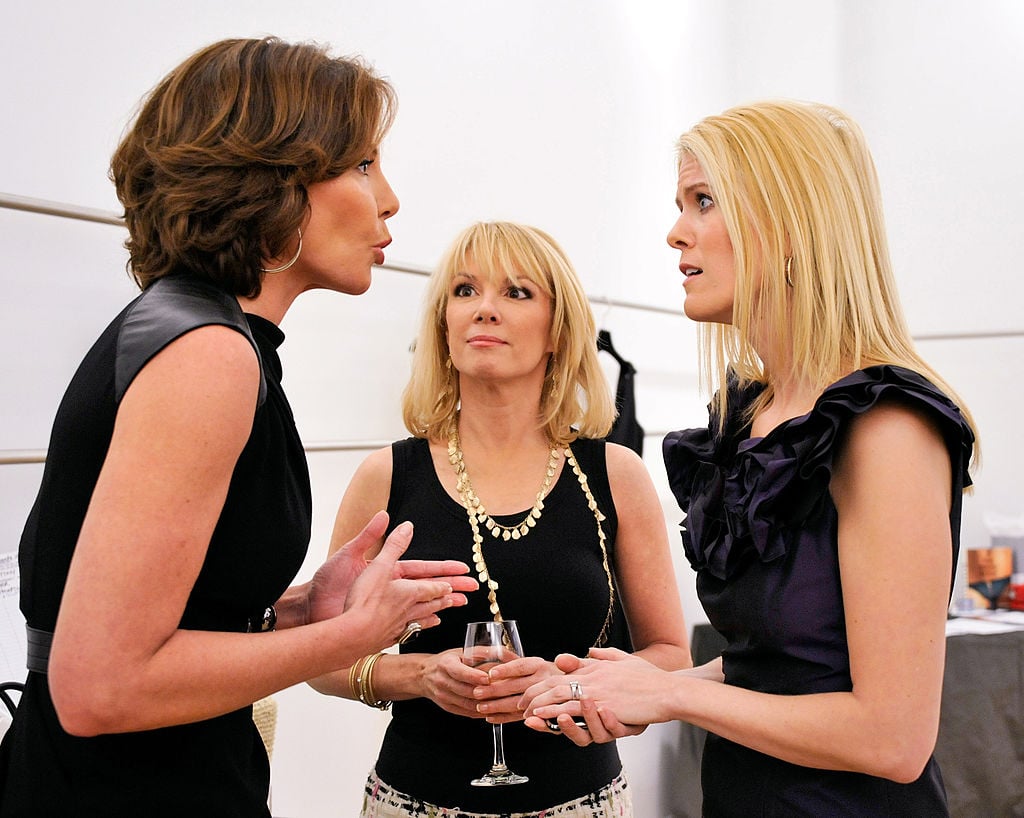 De Lesseps often seemed to snark at McCord's fashion choices. McCord and van Kempen would pride themselves on their fashions and were often filmed going shopping together. De Lesseps mocked McCord's shoe choice, referring to her Louis Vuitton shoes as "Herman Munster shoes." Adding, "Well, even Louis Vuitton makes mistakes." McCord returned the "fashion favor" by referring to de Lesseps as "thug in a cocktail dress."
McCord recently told Bravo's The Daily Dish why she called de Lesseps a thug in a cocktail dress. "She just has this complete lack of self-awareness and this hard-charging nastiness," McCord said. "Really arrogant, but also all about her. Absolutely unaware that she was being completely inappropriate and rude."
RHONY returns to Bravo for season 12 on April 2 at 9 p.m. / 8 p.m. central.