'RHONY': Luann de Lesseps Was 'Faced With the Truth' at Townhouse and Reveals 'My Struggles With Alcohol Are Real'
Luann de Lesseps from The Real Housewives of New York City addressed reports that she was removed from a piano bar for drunken disorderly behavior and said her "struggles with alcohol are real."
The RHONY star was filmed trying to sing "Money Can't Buy You Class" at Townhouse, a Manhattan piano bar. But she reportedly fumbled the lyrics and appeared to be intoxicated. According to eye-witness reports, de Lesseps was met with "boos" and booted from the stage.
She issued a public apology on Instagram days later, admitting that her struggle with alcohol is ongoing, and thanked her supporters for catching her when she falls.
Luann de Lesseps had a 'regrettable incident'
De Lesseps posted an apology days after the incident. "This week after a regrettable incident I was faced with the truth," the RHONY star shared on Instagram. "I want to apologize to the staff at Townhouse and anyone else I may have offended by my behavior. Clearly, my struggles with alcohol are real!"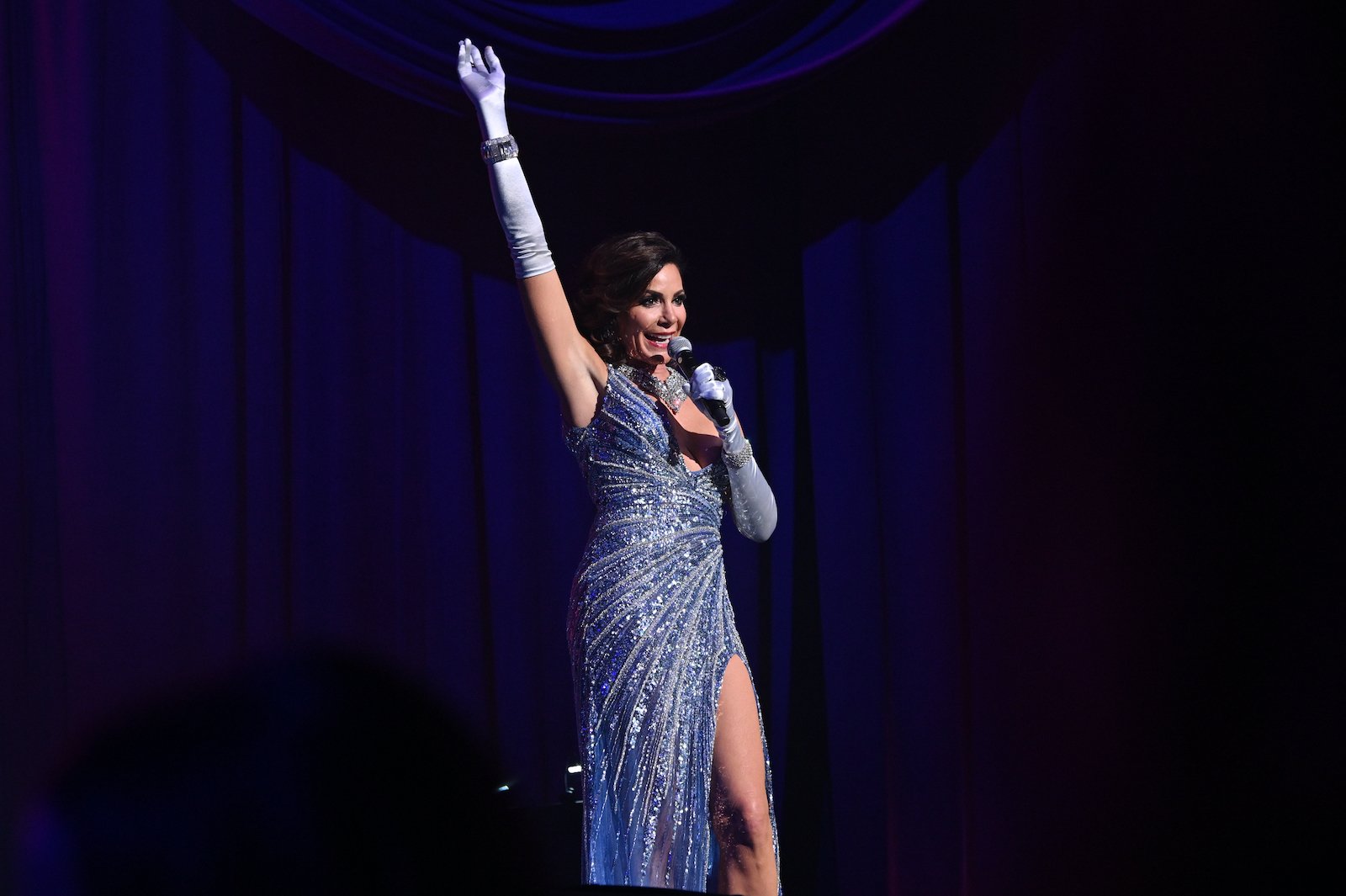 "While I've made great strides over the years, there's been times I've fallen," she continued. "It's one day at a time! I'm in recovery and I'm taking steps to ensure this doesn't happen again. I'm grateful to my family and my friends for their constant support."
Eyewitness accounts shared that the 'RHONY' star sang
Eyewitnesses at Townhouse said de Lesseps became angry when patrons booed her on stage.  "Luann thought she was doing her act. She tried to sing [her own song] 'Money Can't Buy You Class,' but they didn't know it. They know standards," one person told Page Six. She said her song, featured first on RHONY was "a hit."
When the piano player didn't know the song, she just started singing, "belting out jumbled versions of songs." But when the boo's started she yelled, "F*** you" and "yelled at the other patrons on the microphone" before being "thrown out for getting aggressive with the bar's customers."
Luann de Lesseps offered her side of the story from Townhouse
De Lesseps and friend producer Jim Kierstead offered their side of the story to Page Six. "I was at rehearsals all day yesterday [for her upcoming cabaret show at Feinstein's/54 Below], then went to dinner with Broadway producers. We were in a celebratory mood and drinking champagne," her rep shared.
Several people took the stage that night to sing and apparently, Kierstead suggested to de Lesseps that she give it a whirl. "I got up and sang a few Broadway songs they were playing," according to de Lesseps. "I realize I was a little bit tipsy, but we were having fun, and it was getting late. I'd been rehearsing, and I was in the mood to sing a few songs. Then Jim said to me, 'Lu, I have an early rehearsal,' and then we left around midnight, 11:30 p.m."
Kierstead added, "After a birthday party for a NY theatre personality, Luann and I went to the Townhouse for a nightcap. She was met by legions of her fans and was convinced to sing for them."
Adding, "I was finally able to bring her home as I had an early morning Thursday for the workshop of a new musical. Of course, she was the belle of the ball as usual."
How to get help: In the U.S., contact the Substance Abuse and Mental Health Services Administration helpline at 1-800-662-4357.
RELATED: 'RHONY': Ramona Singer, Luann de Lesseps … And Maybe Tinsley Mortimer Return for Season 14, Insider Predicts (Exclusive)