'RHONY' Made 'Housewives' History This Year
The Real Housewives of New York City made two "history-making" moves this year when the cast said farewell to Tinsley Mortimer mid-season, plus introduced new taglines after Mortimer's departure.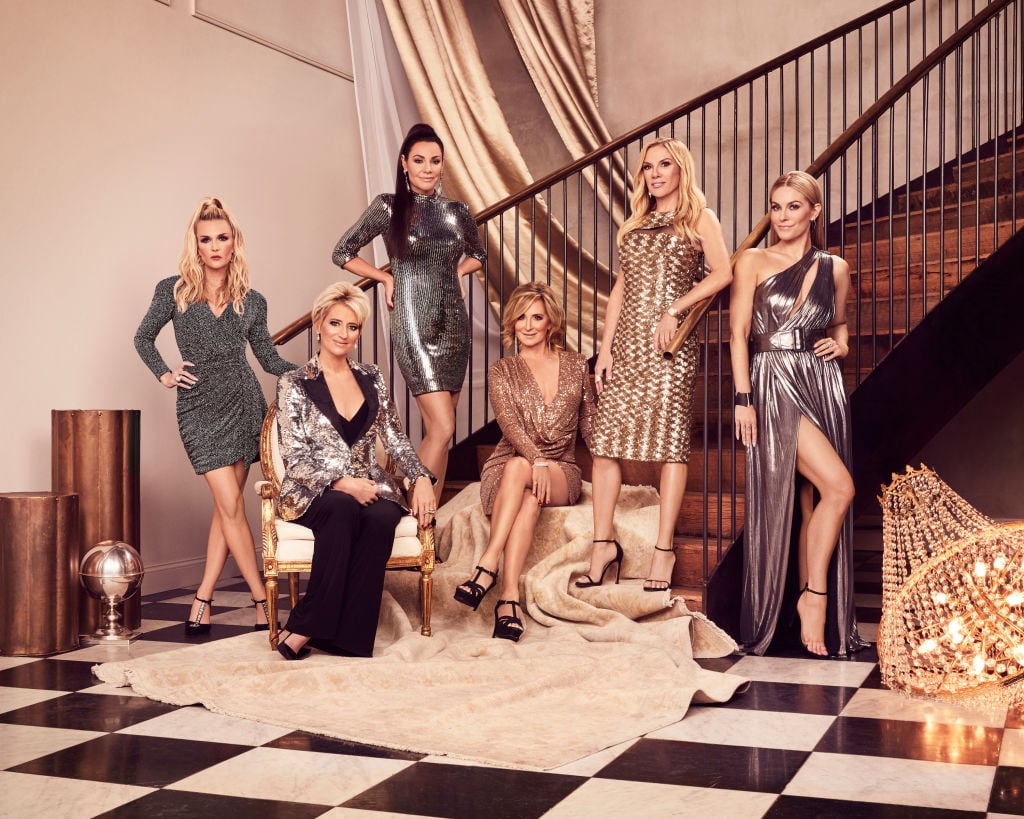 Podcasters Danny Pellegrino and the team at Watch What Crappens both noted in their shows that changing taglines mid-season hasn't been done before in Housewives history. "There were new taglines which did debut online," Pellegrino said on his Everything Iconic with Danny Pellegrino podcast. "We did at least have an idea there would be new taglines. Which has never been done before in the history of the Housewives." Pellegrino admits he was taken aback by the release of the new taglines. "And as if that wasn't enough we also got the debut of our home confessions," he added.
Ben Mandelker from Watch What Crappens joked about how the recording artist in the bunch had the worst home confessional audio. "It cuts to Luann and it literally sounds like she's underwater," he said.
Some fans are 'meh' about the new taglines and confessionals
While podcasters and fans joked about the taglines and new confessional quality, some were just happy to have whatever content they could devour. "Complain all you want, but I'd rather have Housewives with bizarre, harshly-lit Zoom confessionals than no Housewives at all," one person tweeted.
A few fans were surprised by the new taglines. "That's a surprise," one person said. "I wasn't expecting them to do completely new taglines for the rest of the season."
"Only Luann would have a picture of herself in her confessionals," one person observed. Plus others agreed that de Lesseps' confessional audio needed help. "yikes they need to fix luanns confessional audio come on Andy y'all had 3 weeks to fix this," a fan shared.
At one point, Ramona Singer's daughter Avery strolled through the kitchen during her mother's confessional. Some people found the moment to be hilarious. Others … not so much. "Why is Avery still chiming in on grown women's business? She's as rude as her mother. Child needs to know her role. Hopefully Leah will remind her soon," someone remarked on Twitter.
But this observation was spot on. "The quarantine confessionals on rhony make it feel like The Office," Greg Bennett tweeted.
But is the season in trouble?
Bravo Ratings tracked a drop in ratings from last week. "S12E12 – 0.878 million viewers (0.27 18-49 demo)." Adding, "this.. might just be the lowest rated episode of RHONY ever."
Some people wonder if the show is meandering too much this season. "uhh i watched last weeks #RHONY. wtf is going on with this show lmaooo there's no group dynamic. people hype this copy+paste franchise way too much. if a woman from another franchise ignored drama like ramona is, they'd be destroyed. this cast needs work, work and more work," one fan shared.
Another person joked, "If #RHONY isn't good tonight I'm out, I'm personally offended by how awful this season has been." While the show made history with taglines and a mid-season departure, hopefully, it doesn't make history as being the lowest-rated ever.