'RHONY': Matt Fraser From 'Meet the Frasers' Shares More From His Emotional Reading With Dorinda Medley
Dorinda Medley from The Real Housewives of New York City connected with psychic medium Matt Fraser from Meet the Frasers, to have a reading done about her deceased husband Richard.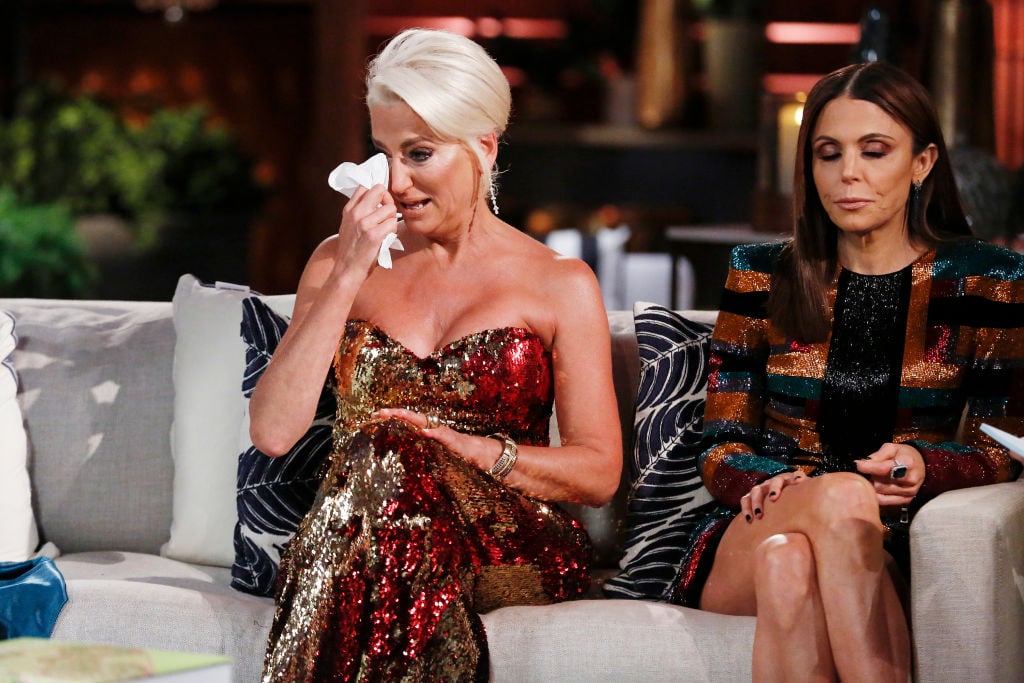 Medley seems to be unraveling this season and missing her husband who died in 2011. In a recent episode, she becomes overwhelmed with emotion over massive repairs required when her home in the Berkshires floods. Her home, which she named Blue Stone Manor, was a wedding gift from Richard. Medley has often talked with fondness about Richard, sharing how much she misses him and their marriage.
Although her husband died several years ago, Medley seems to suddenly be seriously struggling with loss and loneliness. She may have had a reading done with Fraser to find some closeness and possibly closure. Fraser shared the reading he did with her on Instagram. The moment will also be featured this season on RHONY. But Fraser he offered additional insight into what occurred with Showbiz Cheat Sheet.
Medley worried about bad spirits coming into the house
Medley invites Fraser to meet her at Blue Stone Manor. But, "I'm going to have you do my reading outside," she says. "Because I'm a little bit scared about doing it in the house. You don't open the doors to any bad spirits, correct?" He lightens the mood by saying, "Does a man with sparkly shoes open doors to bad spirits?" he asks as cameras show Fraser's shoes. "I tap these three times, we're back in Cranston, Rhode Island."
Despite his reassurance, they go outside. Before they leave she offers him water. "Do you need tissues?" she asks. But he says laughing, "No but you might need some." Once they are outside she wants to know if Fraser is receiving good vibes from the home. "It's very blessed, it's a happy home," Medley shares. Fraser says he got a good feeling about the home when he walked through the door.
She asks Fraser to sit with her at a table outside. He sits next to her and lets her know that some emotional things will come up and be prepared. She looks uncomfortable and almost hesitant as she prepares herself for the reading.
Richard has a message for his wife
"The first thing I'm going to tell you is that before I even arrived here, your husband is here," he says smiling. "Because he is so strong when I'm connecting. And what I love about this man is his personality. Because when I first connect with him, he's like, so high energy to connect with you and to speak with you today."
"And he's telling me when I'm connecting is the first thing he wants me to do is ask me to hold your hand," Fraser says reaching out for Medley's hand. "Is that OK?" Now Medley is wiping tears from her eyes. "He says to me the first thing he wants you to know is you don't have to keep searching for him all the time. He says because everyday … can I have your hand? Are you nervous to hold my hand?" Medley seems uncomfortable but also emotional as she laughs at Fraser's question.
"He said to me, listen, he wants you to know about how much he loves you and how proud he is of you," Fraser tells Medley. "He says you weren't just my wife, you were my best friend. And as much as you say you're gonna move on, and it's hard for you to move on, and you feel like you wanna open up the next chapter. He is still a piece of your heart that is connected with him every single day. He says on the outside, you're loud and you're strong and you're tough. But on the inside, he tells me you've always been very, very sensitive." Fraser is also told Medley has a hard time being emotional, which she says she "wasn't allowed to after he died."
He surprises Medley with another connection
Fraser tells Medley her husband is like the mayor on the other side. "I see him with so many different people," he says. "He knew everybody!" Medley agrees. But then Fraser is feeling a mutual friend. "Is there also a Gerry that passed?" Medley lights up and says yes and that was his best friend. Fraser looks delighted and says, "Shut the hell up!"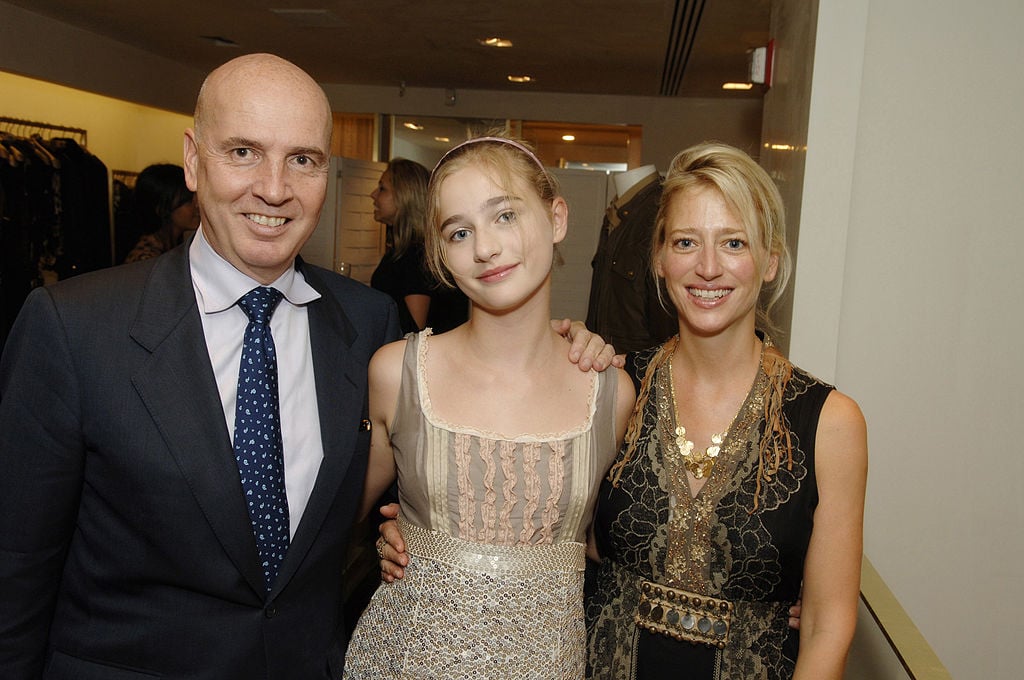 "Geraldine Ferraro, he was her speechwriter," Medley says dabbing her eyes. Fraser says, "He just said to me, 'Can you believe Gerry is here?'" Medley shares that Ferraro passed about a year before her husband. Fraser adds that Richard asked if he would give Medley a hug from him.
Fraser told Showbiz Cheat Sheet Meldey's reading was especially emotional and some of it she preferred not to include on the show. "There were a lot of things that she got nervous about that kind of came up that she didn't want shared on TV," he recalls. "So some of it was not shared because it was very personal. And sometimes that happens. So she got a little bit nervous over that.
The Real Housewives of New York City airs Thursdays at 9/8c on Bravo.