'RHONY' Producers Fire Back at Bethenny Frankel After Claiming Bravo Gave Her the 'Middle Finger'
Bethenny Frankel slammed the season premiere of The Real Housewives of New York City. The former Bravo star didn't miss the first episode of season 12, the first season after she quit in August 2019. Frankel said that they gave her the "middle finger" and now producers are firing back after she trashed the show.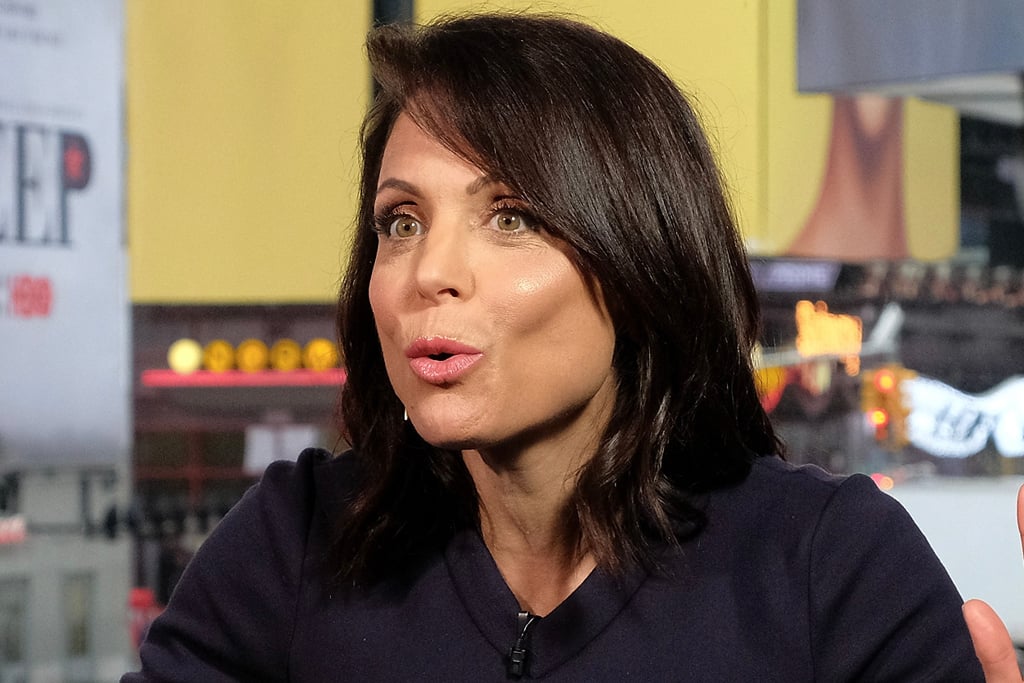 Bethenny Frankel quits 'RHONY'
Just ahead of the start of filming for season 12 of RHONY, Frankel dropped a bombshell on fans and producers. The Skinnygirl founder announced she was leaving the show for the second time.
"I have decided to leave the 'Housewives' franchise to explore my next chapter," Frankel said in a statement via Variety. "It's time to move on and focus on my daughter, my philanthropy and my production partnership with Mark Burnett, producing and starring in shows which represent a shift in the conversation for women. With the changes in modern culture, I want to highlight the strength, confidence and unstoppable power that women have."
Frankel joined the show in 2008 as one of the original cast members. After her new-found fame, she left to pursue other projects only to return for season 7. After four years on the show again, Frankel confirmed she was departing.
"My experience at Bravo has been an incredibly magical ride. I am so grateful to them for highlighting my entrepreneurialism and allowing me to pave the way for many women to achieve their goals. I am excited for my future. The best is yet to come," she ended her statement.
Bethenny Frankel reacts to season 12 premiere
Season 12 of RHONY starts with the ladies of the show reacting to Frankel's departure, something the former star did not like.
"The beginning of the show was the proverbial middle finger to me," she said in an interview with Extra. "The women have definitely had some unpleasant things to say about me… I wish them well."
Furthermore, Frankel also said that RHONY might not be inspiring viewers and that is why ratings have dwindled in recent years.
"The ratings overall in television have never been higher and perhaps the ratings on Real Housewives aren't doing well because it's sort of not maybe the content that is inspiring people to do what they need to do right now," Frankel added. "Or maybe they want to watch the news or something uplifting or some way to pay it forward."
Luann de Lesseps said in an interview on The Jenny McCarthy Show that the cast was relieved that Frankel was not on the show anymore.
"I think the whole cast is relieved, in a way, and it also leaves breathing room for other women to shine and show their personalities because a lot was Bethenny coming in and kind of stealing the show," the Countess explained on the SiriusXM show. "But guess what, she can't steal our show. This season is amazing and I can't wait for everyone to see the new season."
Ramona Singer also revealed that the cast was able to act more naturally without Frankel's presence on the show.
"We couldn't really be ourselves," Singer told Entertainment Tonight. "She's such a big personality, she kind of took over the room. No air left for us. And I think, this season, the fans will be surprised to see a different side of most of us. And listen, we still have our arguments, we still fight, but there's a bond that's different. There's something so special and unique. Very unique."
How did producers react to Bethenny Frankel?
After Frankel criticized RHONY, sources close to the production claimed that it was "a desperate and pathetic attempt to remain in the spotlight."
"Every second of every day she thinks about the error she made in walking away from the only show that was ever a success for her," an insider told DailyMailTV.
"Her extreme narcissism has meant that she can't handle the spotlight being taken away from her," the source added. 'The women know it kills her that this season is going to be a success without her. You've got to feel sorry for her really. She lost on The Apprentice: Martha Stewart, her talk show bombed, her Sirius radio show failed, and every time Bravo has attempted another show with her – they've tanked too."
The Real Housewives of New York City airs Thursdays at 9 p.m. ET on Bravo.