'RHONY': Ramona and Sonja Tried to Get Leah McSweeney Fired – Plus Bethenny Frankel Refused to See Her
Leah McSweeney recently shared that some of the original Real Housewives of New York City cast members were not exactly welcoming to her.
Viewers watched some of the original RHONY cast members try to ice out McSweeney to some extent during her first season on the show. But eventually, they seemed to come around – or did they?
Ramona and Sonja wanted Leah fired from 'RHONY'?
McSweeney recalled how some of the RHONY cast expressed concern about her drinking and behavior to Bravo. The network sent her to therapy. She only talked to the therapist once but believes it was done as more of a check-in. "That was so dumb," she said on the Hot Takes and Deep Dives with Jess Rothschild podcast. "Because honestly, I should have been talking to a psychiatrist since season 13, not season 12. I was actually having fun on season 12."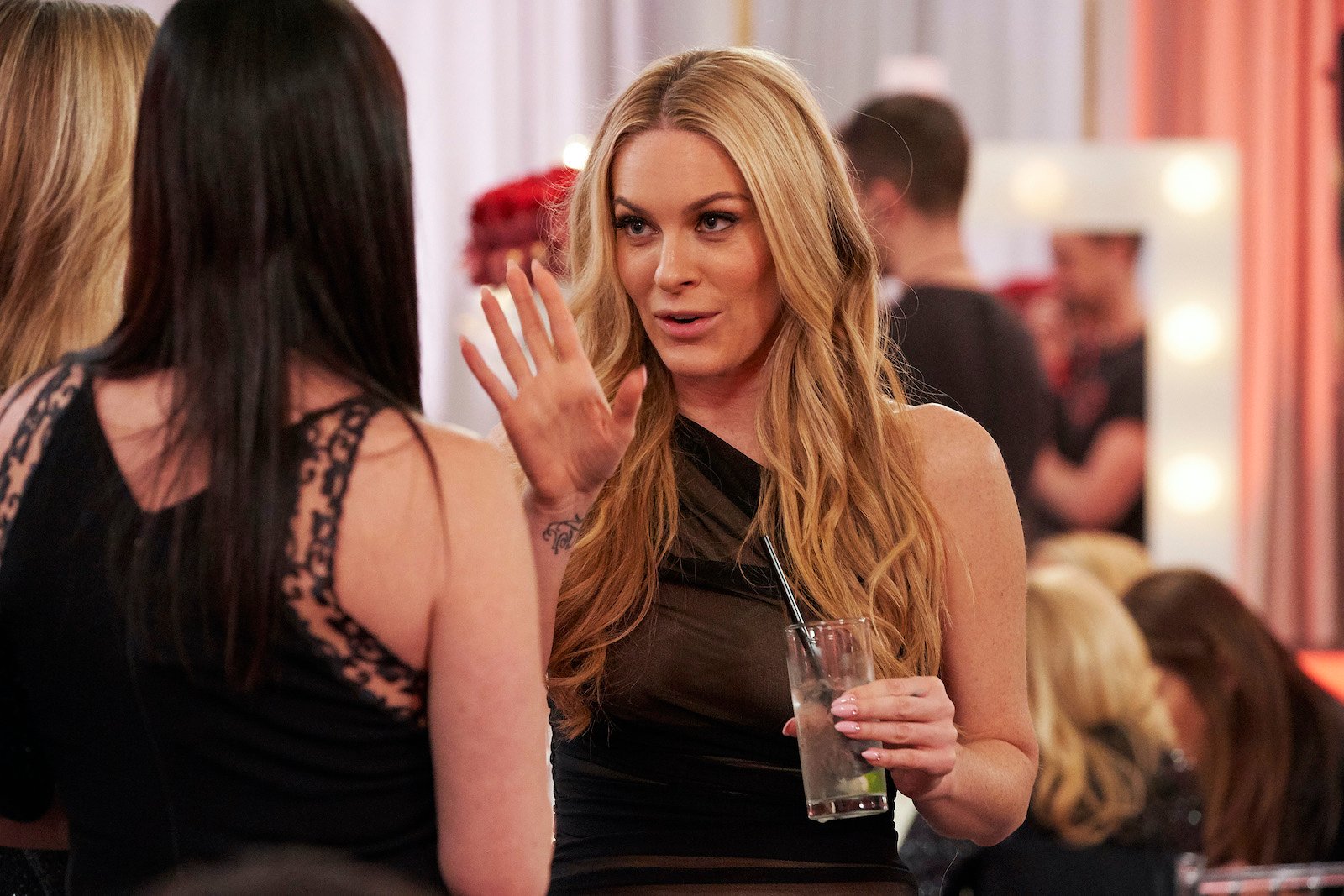 Sonja Morgan and Ramona Singer were behind getting McSweeney into therapy. "But that was because they just hated [me] just because I was fighting with both of them, they wanted me fired. They wanted me fired. They weren't really concerned about me. I don't think they were actually concerned because they get drunk all the time," she added.
Leah McSweeney was 'disgusted' by 'RHONY' cast comments
McSweeney was also shocked by the remarks she read in Dave Quinn's Housewives book, "Not All Diamonds and Rosé." She was interviewed but kept her comments light and positive. The other RHONY cast members … not so much.
"I was disgusted, like, what kind of woman does that?" she questioned. "Someone with no integrity. And I was disgusted about what Heather [Thomson] said about Sonja. But I was also disgusted about what Sonja said about me and my sister and Tinsley [Mortimer]. Especially because I was always a defender of Sonja, you know, and things like that. And I was hurt. I was really hurt and I was disgusted. But I was also like, OK, that kind of shows me who these people are, you know?"
Bethenny Frankel refused to see her
She also tried to get in touch with Bethenny Frankel, who had suggested that RHONY producers cast McSweeney. Frankel was rumored to return during McSweeney's first season. But oddly enough, McSweeney said Frankel refused to meet with her.
Of course, Frankel never returned to RHONY. "I thought, like me and her, we're going to keep friends on the show or whatever," she said. "Like she's the one that hooked me up or said my name or whatever it was."
"And I haven't gotten to thank her," McSweeney added. "I tried to reach out through our facialist, and she didn't want to talk to me." McSweeney isn't sure why Frankel refused to talk to her. "I don't know. Maybe she's just done with the show and done with everything. But I sent her flowers. A thank you card."
Would Leah McSweeney return to 'RHONY'?
After everything, would McSweeney return to RHONY if she was asked? "It's been so long since we've filmed, I miss it. I miss the camaraderie with the women and our crew and that's fun," she told E! News. "Obviously, season 13 wasn't received well so it wasn't fun really, but I also feel that I'm so new that people haven't fully gotten to see things."
"I'm in a place where if they ask me back, I'm going to go back," she revealed. "Were there moments where I was like, 'I don't really wanna go back?' Of course. There were a few times I thought that, because last season was rough. But I've had so much time to process everything."
"You have to understand, I went from having anonymity and a private life to being on national television in this juggernaut of pop culture, this TV show that so many people watch to then living in a pandemic and having to process it all at the same time. It's been nice to have this time off. It really has. But I'm ready. If they want me back I'm here."
RELATED: 'RHONY': Leah McSweeney's Trainer Martin Snow Shades Heather Thomson, Says Ramona Singer 'Hates Him' and Slams Tinsley Mortimer's Ex