'RHONY': Ramona Singer Backlash Leads to an Elyse Slaine Fan Uprise
Ramona Singer from The Real Housewives of New York City is at a moment where everything she does is controversial. The veteran Housewives star has been with the franchise for 12 years and the only OG to be featured that long. Luann de Lesseps is also an OG but she was made a "friend of" in season 6. With Singer getting major backlash in season 12, an unlikely new housewife is on the rise.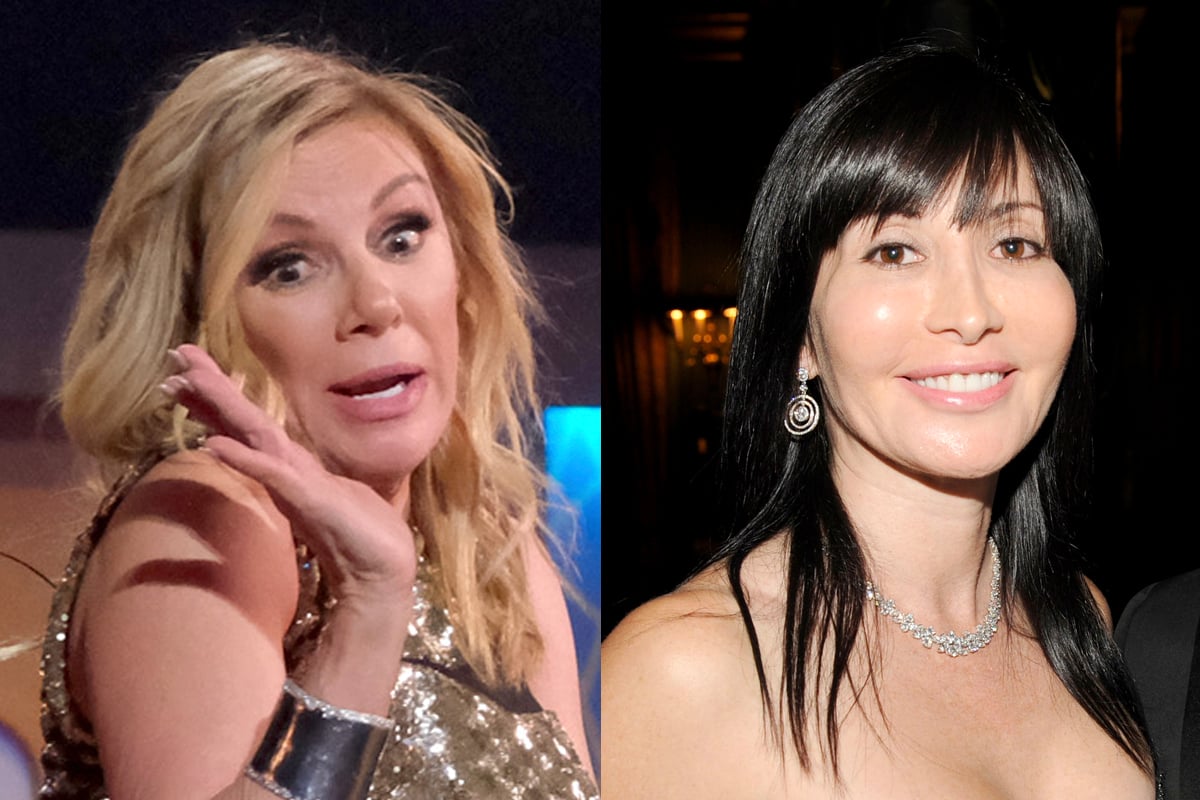 Ramona Singer feuds with Elyse Slaine
Going into season 12 a new "friend of" was introduced by the name of Elyse Slaine. The latter comes in as a real-life friend of Singer and had guest-starred in season 9. Slaine was a quiet addition to the cast but has slowly upped her screen time. With her new-found fame on RHONY she opened up a Twitter account where she keeps in close touch with her fans.
That interaction Slaine has with viewers is what has made her grow in popularity. She always answers fan queries and clarifies situations that her followers may have.
On the show, Singer and Slaine's friendship has spiraled downward. Something happened between the two and Singer has distanced herself from Slaine.
As Singer plans a birthday bash for herself with 50 of her girlfriends, Slaine feels she's been left out. The latter has had a close relationship with Singer but the Bravo veteran is adamant all of her 50 friends are close with her. Although Slaine tried to work things out with Singer, she seems to not want to fix their issues and move on.
The tide changes
Fans watch all of the RHONY episodes with close attention and have noticed Singer has been a little harsh on Slaine. Viewers are not happy with how Singer is treating Slaine and have discussed their opinions on social media.
"[Ramona's] probably upset the public is leaning to your favor on the show and jealousy isn't a good look on anyone," a fan told Slaine.
"Ramona is so rude. Team Elyse," a viewer tweeted.
"I figured that Ramona is jealous of Elyse because Elyse is married and she's running around desperately trying to find a man," a Twitter user posted. "Ramona has a lot of nerve to put her hands on another woman's husband."
"I am loving Elyse on RHONY and am hopeful she is granted an apple, she deserves one," another fan said. "Leah [McSweeney] is up there on my list as well."
"I'm so happy [Slaine] is finding her voice on RHONY, cannot wait for her to out [Singer] for the horrible individual she is," another viewer added. "She may have 60 girlfriends but I find it hard to believe Ramona truly cares about any of them bar herself."
"Elyse seems down to Earth, I don't know why Ramona is being so cold to her. Unfollowing a friend is so harsh," another Twitter user commented.
Elyse Slaine and Ramona Singer are still distant
Slaine recently acknowledged in an interview that she had a fallout with Singer. However, Slaine doesn't know exactly what was the issue that distanced them after having such a strong friendship.
"Ramona and I did have a falling out midseason," Slaine told Heavy. "We have not spoken. We have mutual friends who are trying to get the two of us to sit down and have a talk. I honestly don't know what the falling out was about."
The new Housewives stars hints that Singer might not have wanted Slaine on the reality series after bringing her in.
"I guess she had second thoughts about having me on the show but I never understood what the issue was because I felt like I consistently had her back on the show, so I don't know why she started having second thoughts about it," Slaine added.
The Real Housewives of New York City airs Thursdays at 9 p.m. ET on Bravo.