'RHONY': Ramona Singer Agrees With Fan Saying She's Getting a Bad Edit
Ramona Singer is not happy with how she's being portrayed on 'RHONY.' The Bravo star recently let fans know about how the show is editing her.
Ramona Singer is turning out to be quite controversial on The Real Housewives of New York City. On the latest Halloween-set episode of the Bravo franchise, Singer has been portrayed as a "villain," according to some fans. After one of the viewers suggested the show was giving her a bad edit, Singer seemingly agreed.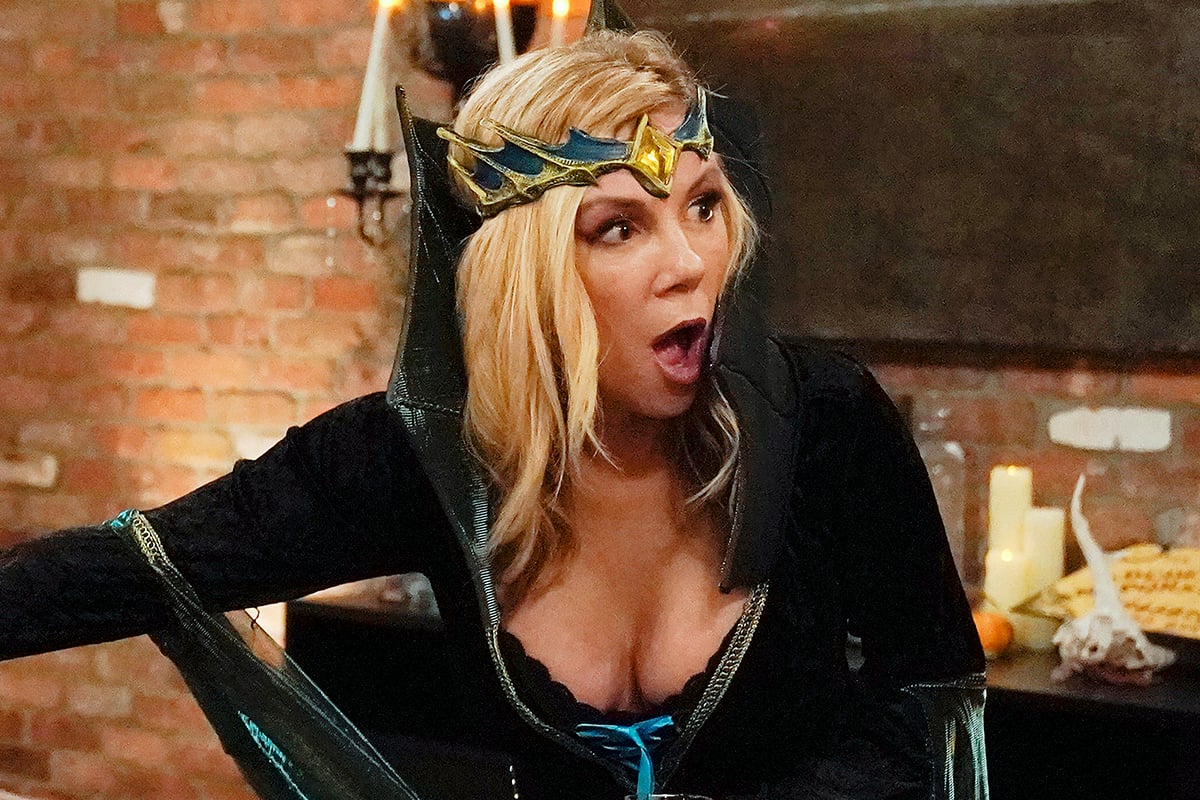 Is Ramona Singer a real-life villain?
Singer has been notably having issues with her Housewives co-stars. The RHONY star is the last-remaining OG that has held an apple on all of the seasons. With Bethenny Frankel gone, Singer rose as the new queen of the franchise.
Some of Singer's fans believe that she has been getting a bad edit on the Bravo reality series. They say they are trying to portray Singer as the villain on the show and the latter doesn't disagree.
"Looks like Bravos' new edit of RHONY will make you the villain. Please consider making this your last season. There's zero value left on this show. Walk away while you're on top," the fan posted in the comments section on Singer's Instagram profile.
Singer replied saying, "But people like you see through this… that's what counts."
In another comment, another fan asked if she considered herself a good person because it wasn't coming across that way on the show.
"It's TV… and to my true friends, I am," she replied.
Ramona Singer on 'RHONY' after Bethenny Frankel
Singer might be feeling she's getting edited to look bad on RHONY but she was hopeful before season 12 started. Ahead of the premiere, Singer said she felt she was able to be more herself after Frankel quit the show.
"Even though Bethenny is a very strong character, she's well received by the viewers, by us, she is basically — we all walk on eggshells around her," Singer told Entertainment Tonight. "We couldn't really be ourselves. She's such a big personality, she kind of took over the room. No air left for us. And I think, this season, the fans will be surprised to see a different side of most of us. And listen, we still have our arguments, we still fight, but there's a bond that's different. There's something so special and unique. Very unique."
Frankel kept in touch with the RHONY ladies after she left and continued to talk to Singer to get updates on filming.
"When we were filming, she'd be calling all the time. She'd be like, 'What's going on? What's going on? What are you doing? What's going on?' It's like she'd be calling us nonstop to find out the dirt on our group trips. I don't know. FOMO, the fear of missing out, I guess. I can understand, when you're so part of something, you know, it's hard to disconnect."
Singer has been focused on landing a relationship this season. At the beginning of season 12, Singer burst out laughing expressing she felt lonely. At the age of 63, Singer feels that she needs to have a husband after her divorce from Mario Singer. 
The Real Housewives of New York City airs Thursdays at 9 p.m. ET on Bravo.