'RHONY': Ramona Singer Gets Slammed for Controversial Take on Black Lives Matter
Ramona Singer from The Real Housewives of New York City is experiencing severe backlash from fans. As the Black Lives Matter movement takes over major cities in America, some celebrities have expressed their support. Following the Bravo star's silence on the latest news sweeping the nation, she made a comment that is not sitting well with many.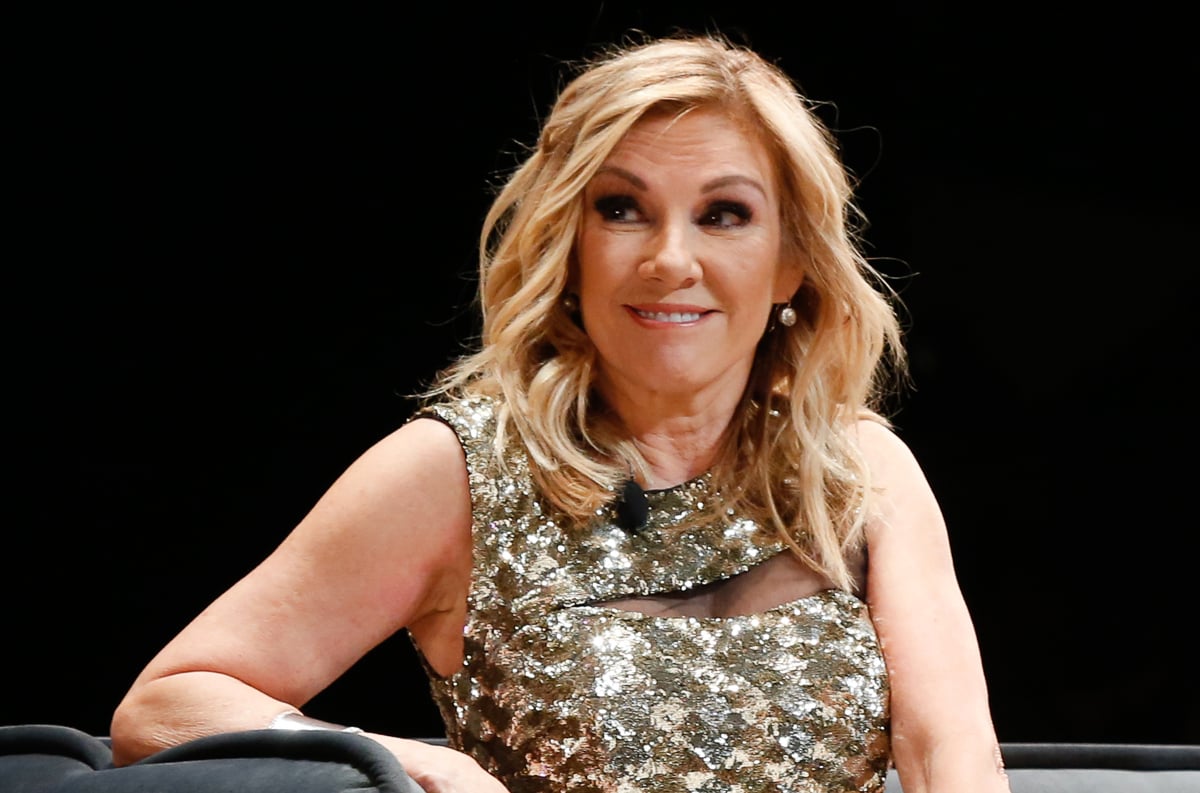 Fans call out Ramona Singer
Ever since the Black Live Matter movement initiated, there have been detractors that want to minimize its impact saying "All Lives Matter." However, joining the BLM cause doesn't negate that the rest of the population isn't important. Supporting BLM activists show solidarity with a community that has been treated unfairly by society.
A fan on Instagram called out Singer for not raising her voice in support of Black Lives Matter. In response to the follower she wrote, "all lives matter." This message made many people upset causing a backlash for the RHONY star. She then posted the video in support of the movement but disabled comments on Instagram.
However, her post on Twitter got many replies from fans that are slamming her for not being sincere.
"When people respond to Black Lives Matter with 'All Lives Matter,' it shows how ignorant and uneducated you are," a fan wrote. "BLM is a cause to shine line to the mistreatment of black people, the police brutality, the underlying and blatant racism. Do fu**ing better."
"Have a seat, you're not an ally," a follower added.
"Don't worry, we see who you are now and it's disgusting," a Twitter user said.
"We don't forget what you said. Screenshots are all over Twitter. Nice that you're trying though. Maybe you should look inward and try and fix yourself," another fan noted.
"Convince me you didn't vote for Trump and maybe I'll believe you," another follower mentioned.
"Too late. Save your backpedaling darling, no one wants to hear from you or Avery anymore. Hopefully, Bravo does the right thing and fires you. Andy, nothing to say about this?" another Twitter user wrote.
Kelly Bensimon also receives backlash
Singer was not the only housewife that received backlash from fans. Former RHONY star, Kelly Bensimon also tweeted "All Lives Matter" and made Twitter erupt in rage for not understanding the cause.
"I've defended you for years but you really do have worms for brains," a fan tweeted.
"Stop, you clearly don't know what you're saying," a follower added.
"No, until black lives matter, you can't say all lives matter," a Twitter user noted. "Take this post down. It's incredibly tone-deaf and unhelpful."
"I don't think you get it. Do you understand that All Lives Matter erases the systemic oppression of black people and that so many have died since America's founding with their lives and humanity not mattering at all?" another fan questioned.
"Go to sleep," another follower said reminding everyone the time Bethenny Frankel yelled that at her.
Another RHONY fan quoted Frankel saying, "In the words of the great Bethenny Frankel, 'talking to you is like talking to Humpty Dumpty.'"
RELATED: Andy Cohen Breaks Silence and Says If 'RHONY' Needs Cast Shake-Up