'RHONY': Ramona Singer Calls Elyse Slaine a 'Friend Jumper'
Ramona Singer from The Real Housewives of New York City iced out Elyse Slaine almost from the minute she introduced her to the cast. She finally shares why, calling Slaine a "friend jumper."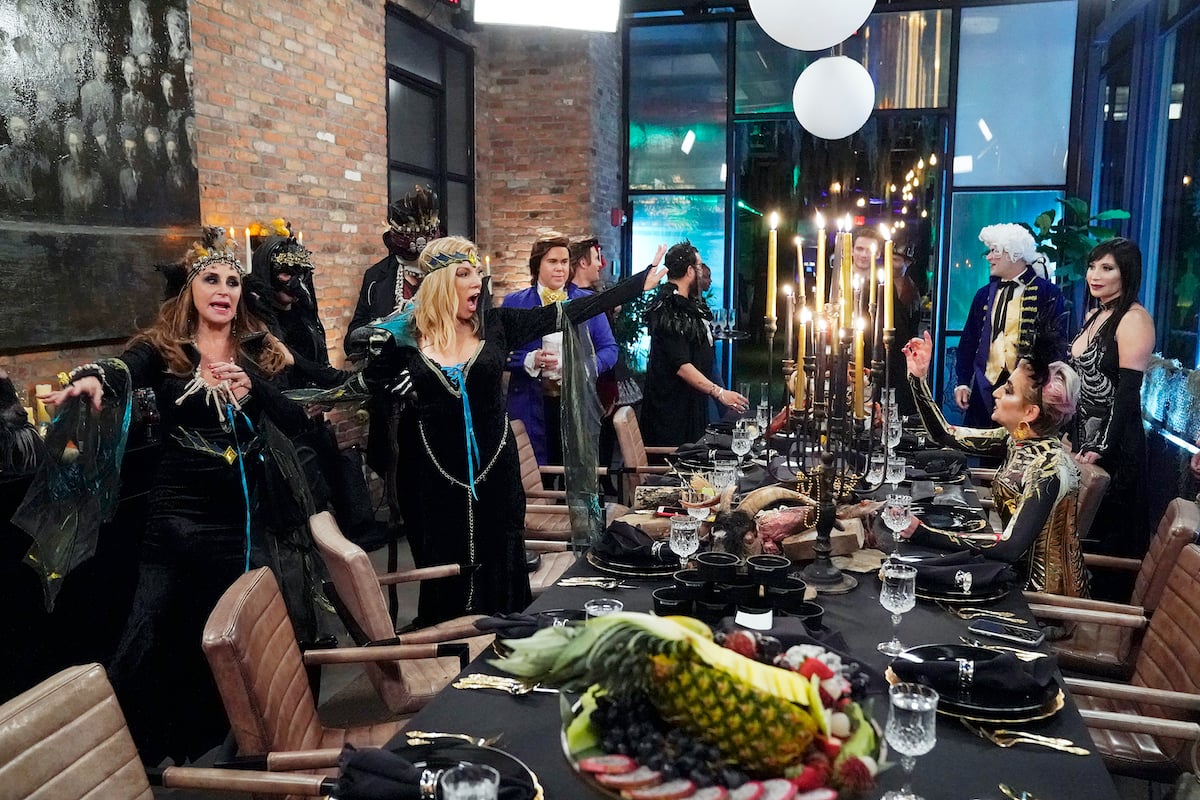 But Slaine has seemed confused this season about getting the cold shoulder. She said that she and Singer are longtime friends who always supported each other. She confronted Singer about their friendship at Luann de Lesseps' Halloween party, but Singer ignored her plea for a resolution.
Now Singer finally comes clean as to why she's been so distant to her former friend. She shared with de Lesseps why she is no longer friends with Slaine in an upcoming clip and uses a few choice words to describe Slaine.
Ramana Singer says Elyse Slaine is 'not a good person'
Singer runs for the bathroom when de Lesseps asks her about her friendship with Slaine. But when she returns, Singer comes clean. "You know what, she's not a good person," Singer says. "She's not a girls' girl."
"The issues started with Elyse when I brought her into this whole friend group," Singer insists in a confessional. "She just was all about the other girls. She was like a friend jumper."
Singer says she doesn't trust Slaine either. "I think she's manipulative, I think she's not genuine," Singer continues. "And she disgusts me." Meanwhile, de Lesseps sits by looking surprised. "There you go," she replies.
In another clip, de Lesseps admits she never "cozied" up to Slaine. Slaine and Singer have a confrontation at a party where Singer turns her back and storms away from Slaine. "I don't know who you are," Singer says to Slaine as she leaves the party.
Elyse Slaine feels used by Ramona Singer
Sonja Morgan told Slaine she thinks Singer is perhaps being protective of her friend group. "I think she wants to keep you in your place," Morgan said in a previous episode. "She's afraid of losing control of her loved ones."
But Slaine wonders if Singer turned her back on her for shallow reasons. "And now that she's feeling stronger and I don't have a jet, a yacht, a house in Aspen and I can't do plastic surgery on her, she has no need for me anymore," Slaine said in a confessional.
RESULTS: 'RHONY': Leah McSweeney and Elyse Slaine Drop a Bomb About Why Ramona Singer Can't Meet a Man
Slaine recently made a declarative statement about Singer in a Cameo video message to a fan. "Ramona, with 'I've got 50 best friends,' well guess what b*itch. Now she's down to 49 because I am out," she said in the Cameo video. "You want a little tea on Ramona? Wait till you hear why she says that she can't meet a man! Listen to what she says! Come here. I have a friend who wants to give you a little tea on why Ramona can't meet a man."
Leah McSweeney appears on the video. "She sh*ts during sex," McSweeney says laughing and then walks away. McSweeney has had her own beef with Singer as the two have warred on the show and on social media.