'RHONY': Ramona Singer Poops During Sex? Elyse Slaine Clarifies Leah McSweeney's Diss
Leah McSweeney has been a loose cannon since joining The Real Housewives of New York City. The Bravo personality has been able to mix in with the girls perfectly. As season 12 airs on TV, the ladies have been taking shots at each other on social media. There was nothing more shocking than what McSweeney said about Ramona Singer during a Cameo video with Elyse Slaine.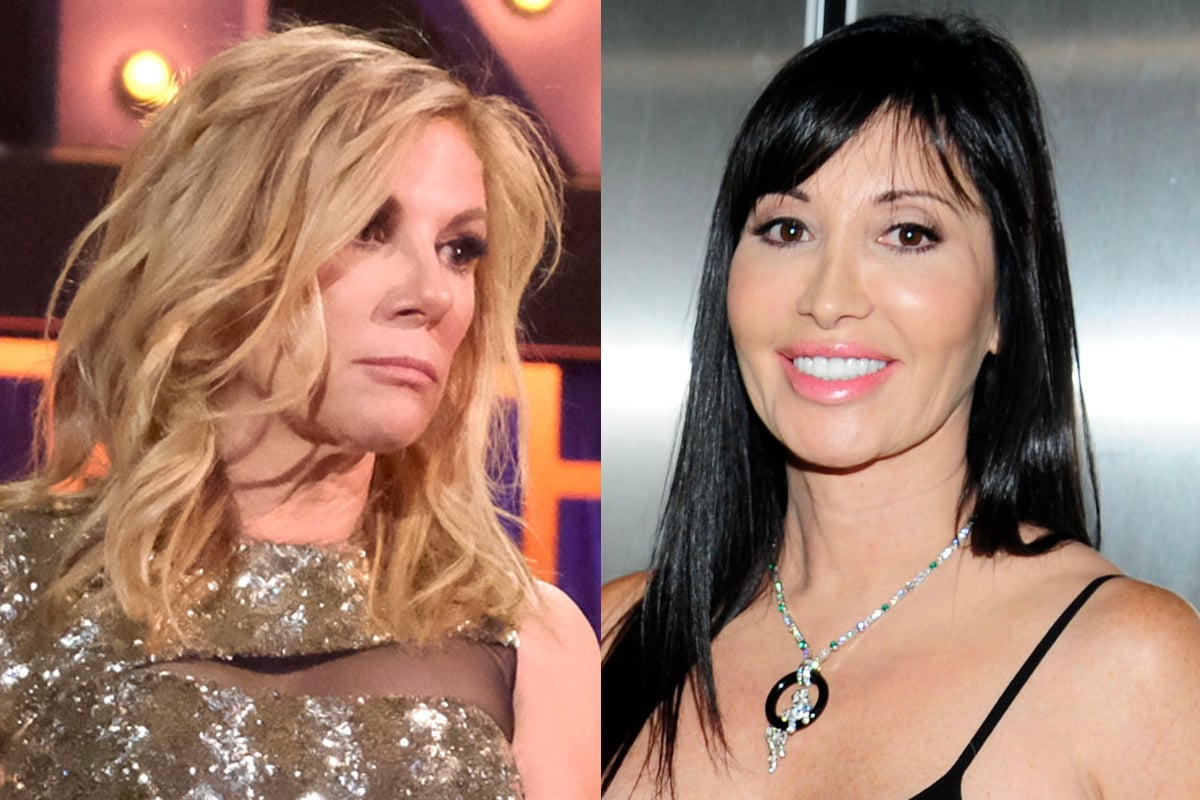 What did Leah McSweeney say about Ramona Singer?
Reality TV personalities have found an extra stream of income signing up for Cameo. The app allows fans to "book" their favorite stars so they can send them personalized messages. Someone hired Slaine and McSweeney made a special appearance sharing a tidbit about Singer.
"Ramona with, 'I've got 50 best friends,'" Slaine started in the video mocking Singer. "Guess what b***h? Now she's down to 49 because I am out."
"You want a little tea on Ramona? Wait till you hear why she says she can't meet a man… listen to what she says," Slaine added while cuing in McSweeney. "I have a friend who wants to give you a little tea on why Ramona can't meet a man."
"She sh**s during sex," McSweeney said as Slaine laughs in shock about the truth bomb she just dropped.
Elyse Slaine clarifies comment
After the Cameo went viral, Slaine took to Instagram to clarify that what McSweeney said wasn't was she was going to say. Slaine was taken by surprise and didn't mean to shade Singer the way McSweeney did.
"On the Cameo, I actually was referring to Ramona saying she can't meet a man because she is the 1%," she replied to a fan. "The rest of the Cameo was a surprise and was never meant to be seen by anyone other than the person who bought the Cameo."
Singer also saw the video and fired back at both Slaine and McSweeney for their diss.
"There is absolutely no truth to this," she said clarifying that she doesn't poop during intercourse. "These girls are blatantly lying to create fake news in order to try and gain their own fame. It is very sad, immature, and quite frankly mean girl behavior. "[They] both have daughters and Nicole Slaine is a family friend. What example are they sending them… that bullying is acceptable…"
McSweeney was offended by Singer's attack on her mothering skills and the new RHONY star did not hold back taking a few more jabs.
"OK geriatric Regina George aka Miss All Lives Matter," McSweeney started. "Don't worry about the example I set for my daughter. She has an open mind and heart, treats all with respect, doesn't see people or treat people as 'less than,' sees every race, religion, sexuality as equal. Elyse was [your] actual friend (no idea why). You don't deserve Elyse. OH HELL NO BI***!"
McSweeney and Singer have clashed over the coarse of RHONY Season 12. Their social media shade has been climbing in intensity and their upcoming reunion encounter has fans eager to see what happens.
The Real Housewives of New York City airs Thursdays at 9 p.m. ET on Bravo.