'RHONY': Ramona Singer on 'RHUGT' Was Validating for Jill Zarin – 'They're Not Taking That Sh*t (Exclusive)
Jill Zarin from The Real Housewives of New York City said she feels validated seeing how the women are reacting to Ramona Singer on The Real Housewives Ultimate Girls' Trip.
On RHUGT, Singer wormed her way into getting one of the best bedrooms, sniped with some of the cast members, and didn't seem to care. Zarin said she can't help but love seeing how the Singer Stinger has stung just about everyone on RHUGT – and they are putting her in her place.
'RHUGT' cast isn't taking Ramona Singer's 'sh*t'
Zarin laughed about seeing Ramona Singer on RHUGT. "I'm dying to see what they do to Ramona," she recently told Showbiz Cheat Sheet. "When they took Ramona off the boat and put her on the dinghy. I mean, you can't make that sh*t up. For me, it was like validating because of all the things that Ramona did to me on the show that maybe people thought I had something to do with or it was me or whatever."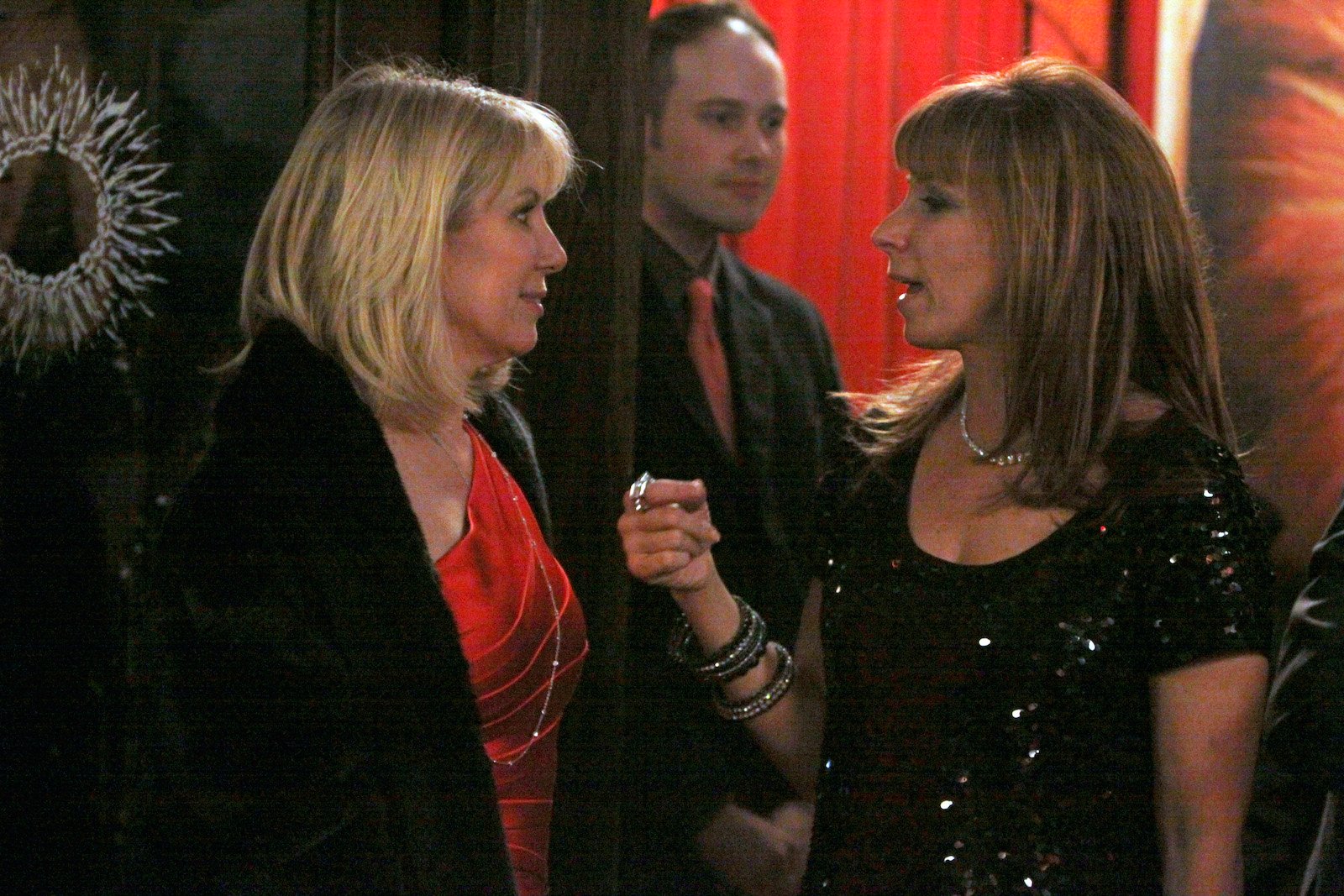 "And now they see she does it to everybody else," she continued. "And that they're not taking that sh*t. Then when that whole thing came up, you know, not paying that makeup lady, she wouldn't pay the makeup lady. I mean, do you understand that if you follow Page Six, it goes back years? These things have happened. But listen, I am in a great place with her. I actually love Ramona right now because I kind of love just that she doesn't like get it." She laughed, "I do. I kind of love it! Maybe because I'm getting old and my memory is bad."
Ramona Singer was setting the scene to get the best room on the plane
Zarin had some insight into what was happening with Ramona Singer on the RHUGT plane ride over to the Turks and Caicos. "By the way, know this, [Ramona] was plotting on the plane," Zarin shared. "On the plane, I know now that when she said, 'I'm the OG and you should all thank me.' That was planning the room. That was planning the room! Because later on when they said, 'Why should you get the best room?' What was her answer? 'Because I was here first!' Right?"
But Zarin also laughed about how Kyle Richards and Melissa Gorga got a little shady when it came to the rooms. "It's like, you know what? I loved when Kyle [Richards] and Melissa [Gorga], who by the way, probably have the nicest houses [out of the group]. And I haven't been in anyone's house. I've been in Ramona's house and it's a beautiful house. But I love when they said, 'You know what? We'll take the little rooms because we live in the best houses.' It was kind of like you need the best room because you don't live like that every day. We do. We live like that. Yeah, and I love that little kind of dig."
Jill Zarin thinks the Peacock series will help Ramona Singer return to 'RHONY'
Zarin also thinks Singer is solidifying her place on the next season of RHONY. "By the way, don't think she definitely thinks she's coming back on Housewives because the whole show is about me," Zarin said about Singer. "It's kinda like she's like, 'Don't you have anything else to talk about besides me?' That's when Kenya [Moore] got up and realized that she's giving Ramona the whole show!"
"They all just made the show about Ramona," Zarin continued. "Thinking she'll get back on Housewives of New York, easy. Listen, I don't think they could do it without Ramona. They need Ramona. They need Luann [de Lesseps] and I think they need me." She said while she hasn't been asked back to RHONY, she's open to any future opportunities.
But in the meantime, she said to stay tuned for Zarin's season of RHUGT, which she teased as explosive and wild. More from Zarin to come …