'RHONY': Ramona Singer Shares How to Throw a Great Cocktail Party
Ramona Singer from The Real Housewives of New York City recently shared her idea of a fabulous cocktail party. The RHONY OG loves to entertain and has the perfect way to create a warm gathering any day of the week.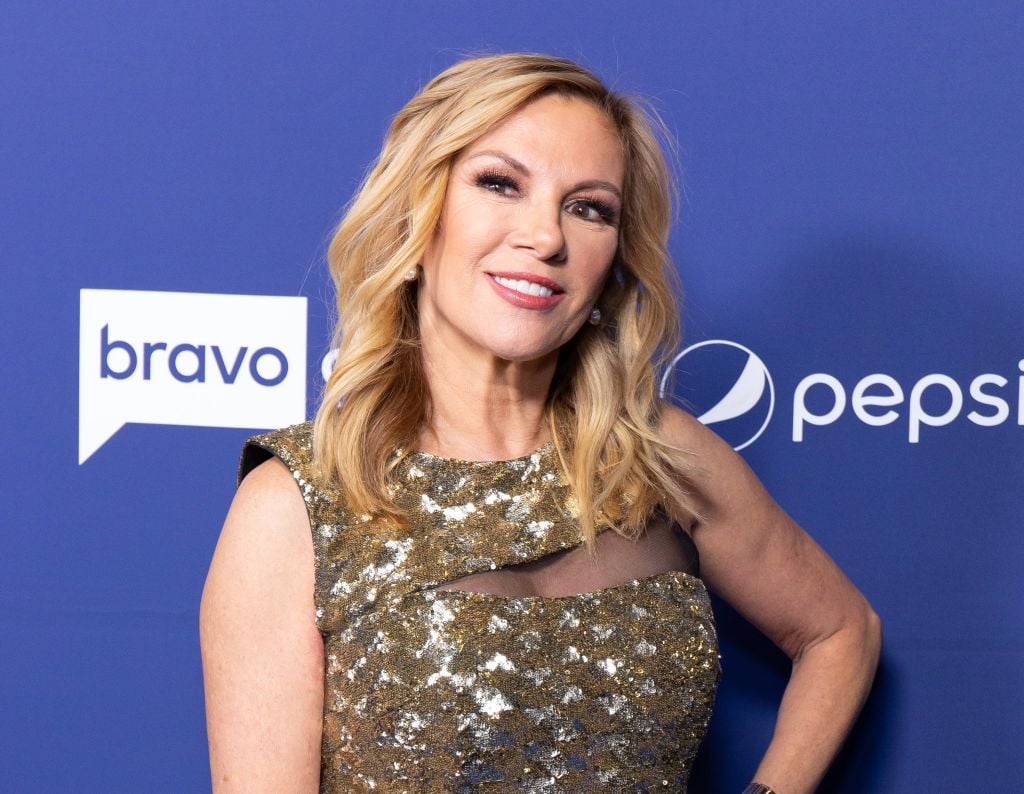 Of course, she includes vital elements like food and cocktails, but she also shares a few tips on how to create a warm, positive vibe at home. She insists, "The women love it! Love it!" Singer says anyone can mirror her approach and offered a "tutorial" to create a "simple" cocktail party for 10 to 15 women.
While Singer shares that she offers a pretty stocked bar, she probably won't be drinking her signature pinot grigio. In fact, when she reveals what's stocked in her bar, pinot grigio isn't even a headliner in the lineup. So what does Singer serve and how does she set the scene?
She sets the mood
Viewers likely recall that Singer typically hosts her parties buffet-style. She typically puts the food on a table and allows her guests to help themselves. She also shared that including flowers on the table is an important element to brightening up the room.
"Number one, flowers," she says gesturing around the room in a Bravo digital original. "When people see flowers it puts a smile on their face. So flowers are very important. And I buy them locally for $10." A bouquet of happy sunflowers sits on Singer's table.
She also reiterates her penchant for buffet-style parties. "I like to do things buffet-style like setting up here," she gestures toward her dining room table. Also, time is important too. "A cocktail party is from 6 p.m. until 8 p.m. so you don't have to be busy cooking, or spending a lot of money. And that's it. So basically everyone helps themselves."
What does she serve?
Singer likes to go with lighter fare when it comes to food and drinks. "Gotta have good alcohol," she shares. "So I have a bar over here," she says gesturing to the bar set up behind the dining room table. "And I have my vodka, my tequila, white wine, and of course rosé wine. And I'll have lemons and limes and Pellegrino and water." But what about pinot grigio?
Apparently, Singer has moved on from her signature pinot grigio to drinking vodka soda instead. "I'm not drinking so much wine anymore," she told US Weekly. "I'm drinking vodka." But added, "I love my wine. Don't get me wrong, I still drink the wine but I start off with the vodka."
"The next thing is food," she continues. "I do healthy things, like I do fresh hummus, with chips. I do carrots and celery with a really nice dill. I do a cheeseboard. I do fresh grapes and strawberries. And then to give some substance, because when you drink you need substance, I'll have some really great sushi. So people can have six or seven pieces of sushi and it's almost like a meal."
Singer will probably host more cocktail parties this season when RHONY returns on April 2.