'RHONY': Ramona Singer on How Much Time She's Spending With Her Ex, Mario in Isolation
Ramona Singer is making sure to stay inside with her family to avoid the spread of coronavirus. Real Housewives of New York previously showed her going through a divorce with Mario.
Now they are in isolation together with their daughter, Avery. The mother revealed how much time she's spending with her ex and more.
Ramona Singer and her ex, Mario stayed friends after their divorce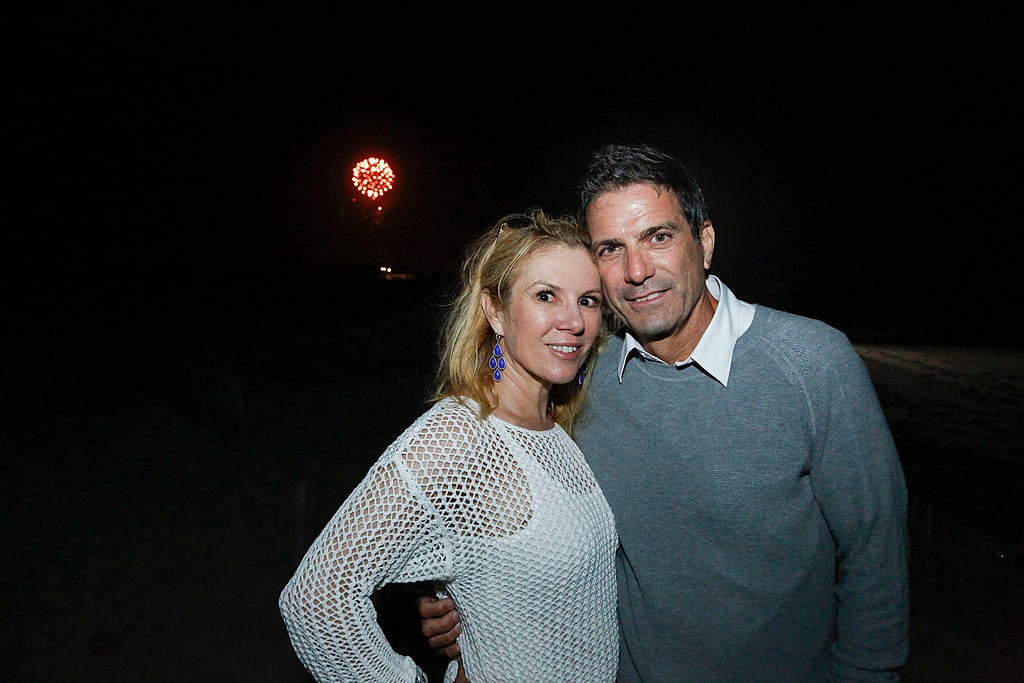 Ramona and Mario got divorced in 2015. The reality star claimed that he cheated on her. He surprisingly appeared on RHONY later and it seemed like they were on good terms.
"You know being with Mario, filming with him, it's just kind of deja vu," she told Entertainment Tonight. "Mario and I are in a very good place. We're friends. We share a daughter together — and, listen, he was a really great husband and father for so many years, he really was, that's why we were married for over 20 years."
She is isolating her ex and daughter
The housewife's daughter, Avery revealed to fans that her parents are with her in isolation. On March 16, she posted a video on Instagram. She said, "Family meal and you're not going to believe who I'm with" and showed Ramona and Mario at the table with her.
"I'm self-isolating with Avery's dad," Ramona said. "He's making dinner every night." They talked about possibly posting something on TikTok together. "I think that we should post one. It's gonna go viral," Avery said.
She says they're not spending a lot of time together
Singer talked to Us Weekly about her family's routine in isolation. She said they're doing their own thing a lot of the time.
"Even though we're all together, we kind of have a routine. We do certain things by ourselves," she said. One of the perks of staying with her ex is that he makes them shakes.
"He puts in fresh spinach and he puts his celery, and then he throws in some apples, and some berries, and some banana. I'll tell you, it's the best smoothie I ever had in my life," she said. But she made it known that they're not "spending a lot of time" together outside of their meals together.
"Monday through Friday, Avery's working. Then Mario, he has his business, True Faith Jewelry. So he's still involved with that," she said. "I'm just, kind of, chilling out, reading books. But we'll go to the beach together, we'll do walks together. We definitely have family dinner together. We either all cook or Avery will cook, or Mario will cook. We always watch every night around 9:30 two episodes of Game of Thrones."
The reality star said things are going well between her and her ex-husband. "For the sake of our daughter, we're very cordial," she said. "He supports me in certain ways and I support him. So, I mean, he was very gracious when we came and he's been cooking meals the first four or five nights. Now, we're alternating."
It sounds like the parents are getting along in isolation. They have their own routine and sometimes they spend time together.