'RHONY': Sarah McSweeney Says Ramona Singer Is 'Disgusting'
Sarah McSweeney, the sister of Leah McSweeney from The Real Housewives of New York City believes that Ramona Singer is a phony, calling her disgusting and insists that she defecated in her pants during the season.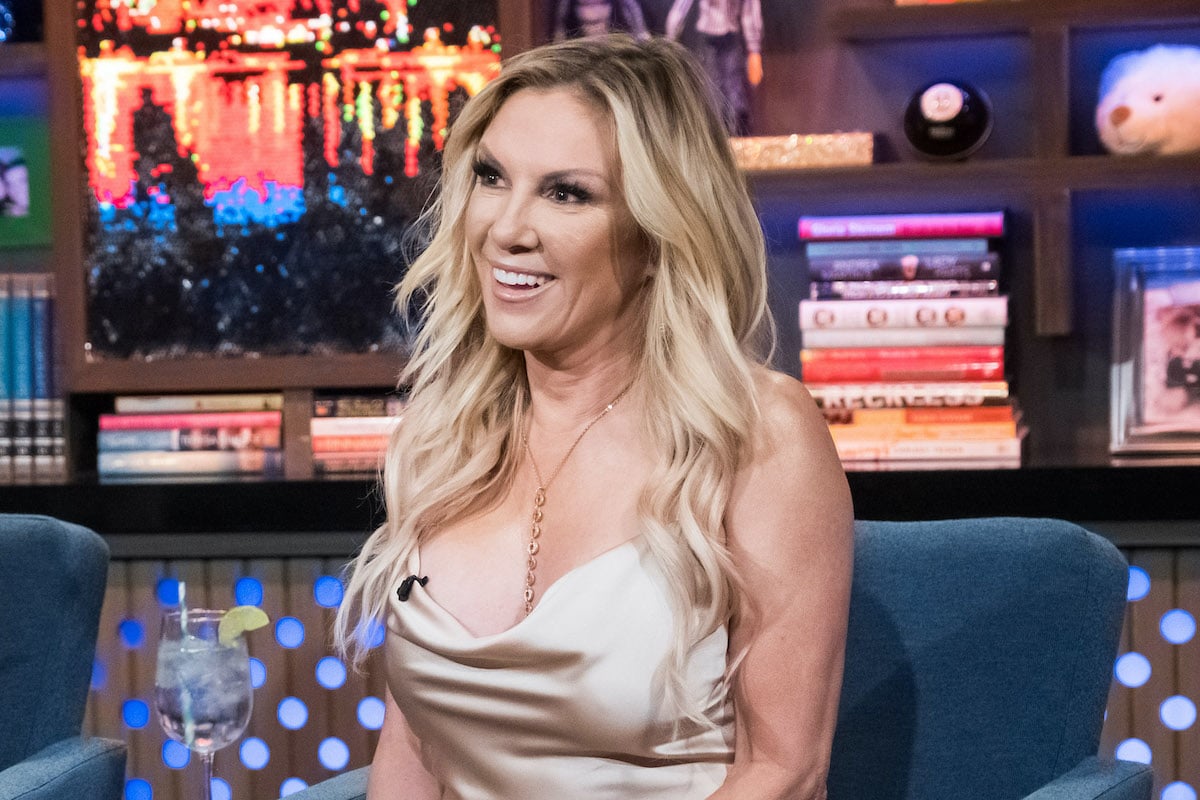 McSweeney said that Singer didn't even react when her sister flung a ravioli at her. "When my sister threw the ravioli at her face and she didn't even know anything was thrown at her, you could tell," McSweeney told the team at Bravo Confessionals.
"That's what's going on in her underwear!" McSweeney exclaims. "No wonder she pooped her pants! And it looked like black. Like it looked like poop." Adding, "She's disgusting."
Sarah McSweeney isn't buying the 'All Lives Matter' apology
"Also, the 'All Lives Matter' and then she's like, 'I'm educating myself!' It's like b**ch, you are a public figure," McSweeney says. "So you know what? It's not about educating yourself. We know exactly how you feel and now you wanna do a takeback because people have a line all of a sudden."
"And you crossed it," she continues. "So now you're gonna educate yourself? You have the social platform! And she knew what she was saying! Someone from … said yo, you're not on the right side. Like to a point where we won't be able to have you back. That's my feeling. Because she would just go for it."
Singer was slammed for sharing an "All Lives Matter" post on social media when peaceful protesters mobilized across the country following the death of George Floyd. Social media lit up with support for "Black Lives Matter" and Singer was admonished for her tone-deaf response. Singer then shared a "Black Lives Matter" post along with an apology, admitting she wasn't fully educated to speak on the topic.
McSweeney also thinks Singer is a phony
McSweeney continued on the notion that Singer's life is tied to remaining relevant and staying on RHONY. Last week Singer became so enraged during her birthday party, she threatened to quit the show. Singer was angry that McSweeney's sister was dancing provocatively but others were joining her. Sonja Morgan danced on a decorative glass round on top of a table. She smashed the glass and a shard ended up embedded in Dorinda Medley's foot.
McSweeney applauded the notion that Singer might quit the show. "Please!" she says clapping her hands. "If you actually notice when the cameras are only filming her while she gets ready for someone to come over, she's like [dancing and singing]. Like she's in an improv class. She's so used to it. She's like talking to the flowers."
"I don't even find her funny anymore," McSweeney adds. "And when she actually brought up her childhood trauma to guilt my sister, that was really dark sh*t. You know what, Ramona, you're a big girl. My sister behaving like that triggered your childhood trauma? People have real f**king trauma. She was in a blackout I'm sure. It was the same stuff, she couldn't remember. It's gross. Boring!"