'RHONY' Season 13 Taglines: 'The Real Housewives of New York City' Are Back With Fresh Looks
A new season of 'RHONY' is approached to Bravo and the cable network has unleashed the season 13 taglines and they are everything!
The ladies of the Big Apple are back with The Real Housewives of New York City Season 13. Fans are eager to see what the Bravo stars have been up to since last year. The cast this season includes Sonja Morgan, Leah McSweeney, Ramona Singer, Eboni K. Williams, and Luann de Lesseps. Ahead of the premiere on Tuesday, May 4, the taglines for the new season have been unleashed giving viewers a hint of what's ahead.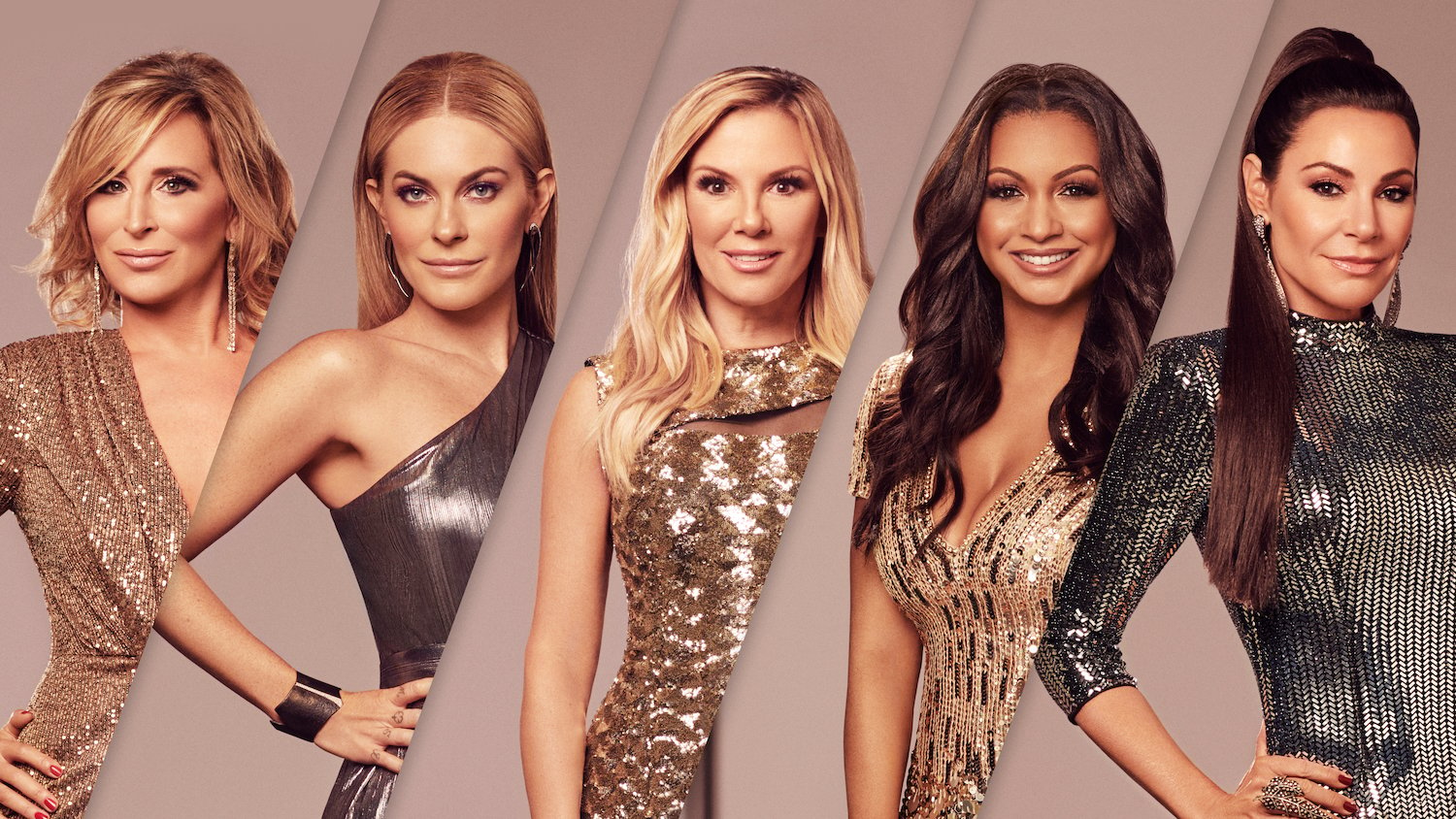 What are the official 'RHONY' Season 13 taglines?
A new season of RHONY means that the Big Apple ladies are ready to showcase their best styles and hilarious one-liners. Bravo just released the taglines for season 13 and fans have been raving about the new intro, which showcased the whole cast with new looks.
Luann: "Of all my vices, being glamorous is one I'll never give up."
Leah: "I'm sex positive and BS negative."
Ramona: "I may say the wrong thing, but my intentions are always right."
Eboni: "I've hard to work twice as hard for half as much but now I'm coming for everything."
Sonja: "Just like New York City, Sonja Morgan never goes out of style."
The line up at the end from left to right was like this: Morgan, Williams, De Lesseps, McSweeney, and Singer. They also alternated the colors of their dresses with the newer housewives wearing black and the veteran ones wearing silver.
Did Leah McSweeney make Heather Thomson quit?
One housewife legend that RHONY fans are looking forward to seeing is Heather Thomson. The media mogul is making an official return as a "friend of," and not only a guest star. However, things might be short-lived for the former housewife as she has an explosive argument with McSweeney. The trailer for season 13 shows both of them arguing and reports suggest Thomson was not entirely welcomed.
"Heather was kind of like a Debbie Downer and plus, no one trusted her because of everything she talked about in the press after she left the show," a source told Page Six.
Things got heated when the ladies were invited to Singer's home in the Hamptons. An insider claims that Thomson and McSweeney butted heads quickly.
"Heather could see Leah was acting up for the cameras and using behavior she considered demeaning and exploitative and frankly, crossed a line," the insider told Us Weekly. "Heather wanted no part of Leah so after she left that weekend Heather had no interest in continuing the season at all and stopped filming."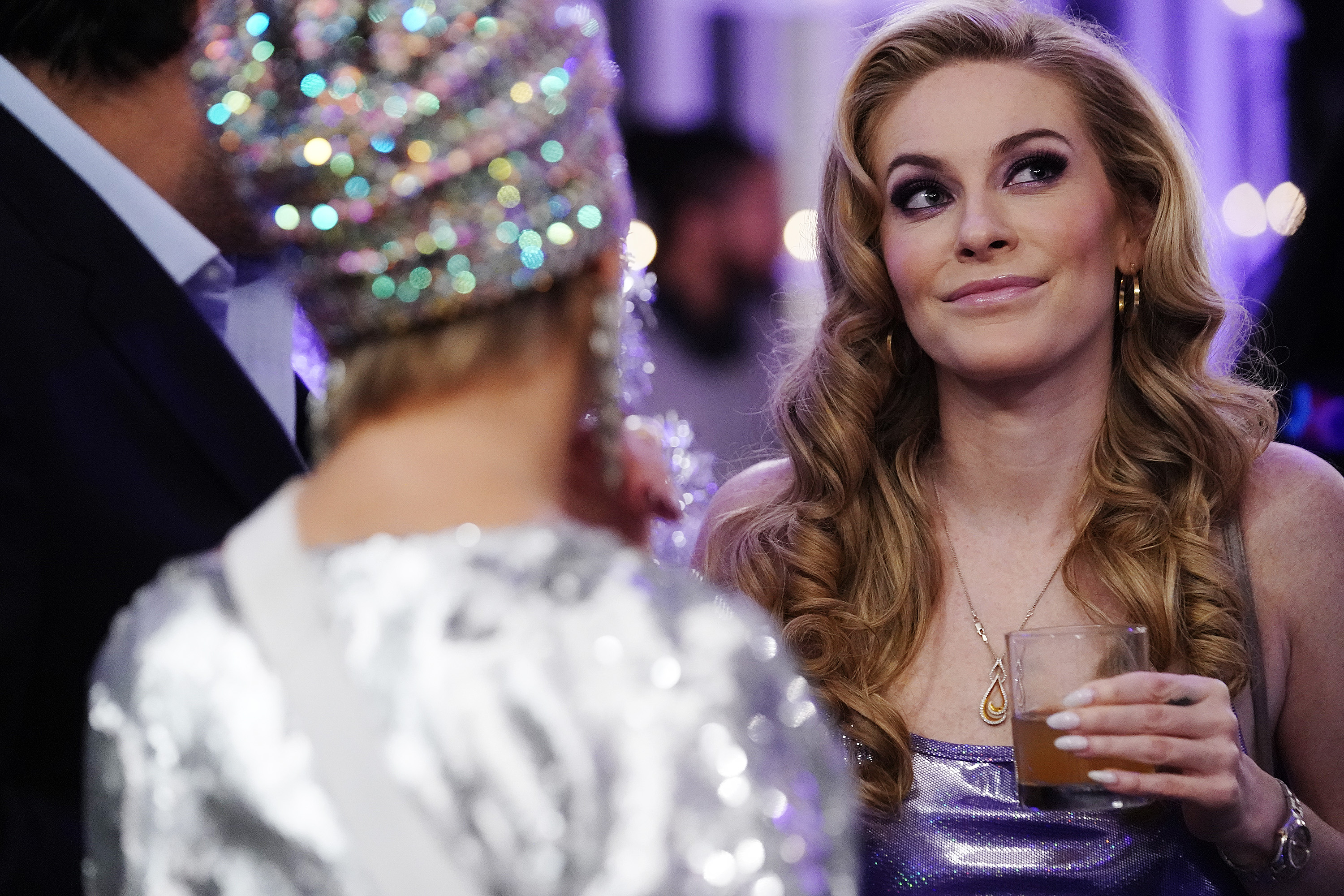 Leah McSweeney takes on the rumors about Heather Thomson
McSweeney is not one to hold back her thoughts and when the Thomson rumors took ahold of the tabloids, the Married to the Mob founder fired back. The reality TV personality didn't want the narrative of her bullying Thomson off of the show to prevail and McSweeney issued her own statement.
"This narrative that I bullied her off the show and she is a victim is so false," McSweeney shared on her Instagram Stories. "I typically wouldn't say anything but it's just so far from the truth that I must. Was also dealing with losing my grandmother during that time and I reached out to her to apologize for yelling at her and calling her a Karen."
The Real Housewives of New York City Season 13 premieres on May 4 at 9 p.m. ET on Bravo.