'RHONY': Shop Jill Zarin's Ultimate Line of Candles, Rugs, Shirts, and More at Bravo's Virtual Bazaar
Jill Zarin from The Real Housewives of New York City has a line of perfect holiday gifts the check all the boxes for just about anyone – and she's going live on Bravo today with special deals.
Zarin dished exclusively with Showbiz Cheat Sheet about her endless offerings, revealing that her line of rugs, candles, apparel, and more are designed with quality and the customer in mind. "The whole thing I have about my brand is affordable luxury," Zarin said. "Because I like to get the look for less. Everything I have I try to get a deal on."
Score whimsical Jill Zarin signature merchandise
Zarin offers "must-have" Bravo and RHONY apparel for Bravo lovers who demand quality at an affordable price. "A lot of fans are always loving these sayings and Bravo stuff," she said. "But look at this for the holidays, 'Real Housewife for the Holidays' [sweatshirt]. I mean, who wouldn't want this for the holiday?"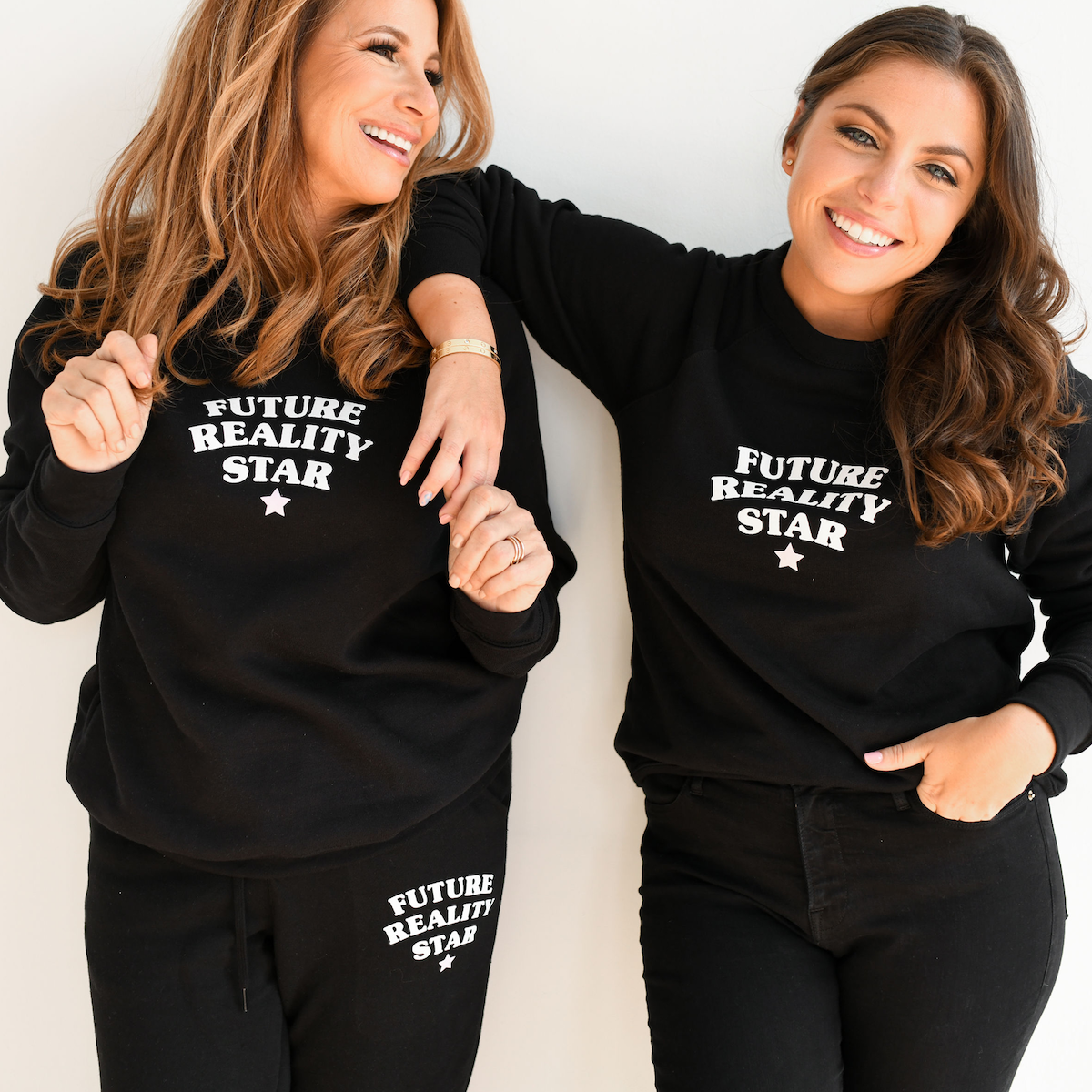 She also offers "Mazel" shirts and hats. "It's good looking and it's fun for people for the holidays," she remarked. "And Bravo. We have so much merch. And then Jill & Ally, we started this mask company. We're still selling masks!"
Jill Zarin's pet friendly rugs are a must for any pet owner
RHONY's Zarin, who is a proud dog mom, designed a rug that withstands stubborn pet stains. The idea to create a pet-friendly rug came to Zarin after she kept dealing with pet accidents on expensive rugs. She had to toss a $5,000 designer rug that simply wasn't stain-resistant and needed a better solution.
"I called up my rug company and I'm like, 'Do we have any samples yet?' And they did," she recalled. "And I threw out a brand new $5,000 rug. I threw it out and I put in my $400 Jill Zarin rug. It looked like a $10,000 rug because it has like that silky sheen."
"And I've never gone back again," she said. "And you know, I make a lot of products and I've sold a lot of things and some things I believed in more than others. When you believe in a product … and people know I'm authentic anyway. And I won't sell anything I don't love."
Buttery blankets and lucious candles are pure luxury at an affordable price
Zarin also has a line of luxurious blankets she and daughter Ally Shapiro snuggled up in while watching the current season of The Real Housewives Ultimate Girls Trip. "We just started selling this on like Thursday," she said about the new blanket. "This feels like mink. So it feels like mink looks like mink. Comes in a million colors. And it's $49.99."
Zarin also has one of the most attractive and aromatic candle lines – a must-have for any candle lover. Sold through her Jill & Ally brand, Zarin's candles will not only brighten any room, some come with a fun saying like "Be Cool, Don't Be all Uncool" or "Future Reality Star."
RELATED: 'RHONY': Jill Zarin Thinks the Biggest Problem With the Show Is the 'Lack of Male Energy'
Some candles even have gorgeous crystals embedded inside them. "They have two humungous crystals," she described. "And it has a manifestation. It tells you what the crystals are and these are gigantic. And they weigh two and a half pounds each. Even though they say 13 ounces, they're probably 15."
"I'm selling this on Bravo," she explained. "I'm doing Bravo's new Instagram Live selling show. And Remi Bader from YouTube is the host and she's going to have two Bravolebrities." The live event kicked off over the holiday weekend and Jill Zarin will appear on Monday, Nov. 29 at 3P ET on Instagram. Fans can also catch her at 4P ET on Facebook and Xfinity.
Zarin also extended her Black Friday sales so shoppers can take advantage of deeper discounts and free shipping.