'RHONY': Is Sonja Morgan Still Friends With Bethenny Frankel After Exit?
Sonja Morgan from The Real Housewives of New York City is always all fun and games on the show. The Bravo star continues to make strides in the fashion world releasing a clothing line that bears her name. One of the ladies from Housewives that was supportive of her was Bethenny Frankel. As many of you know, the Skinnygirl founder left the series ahead of season 12. Many fans have been asking if they're still friends and Morgan finally answered.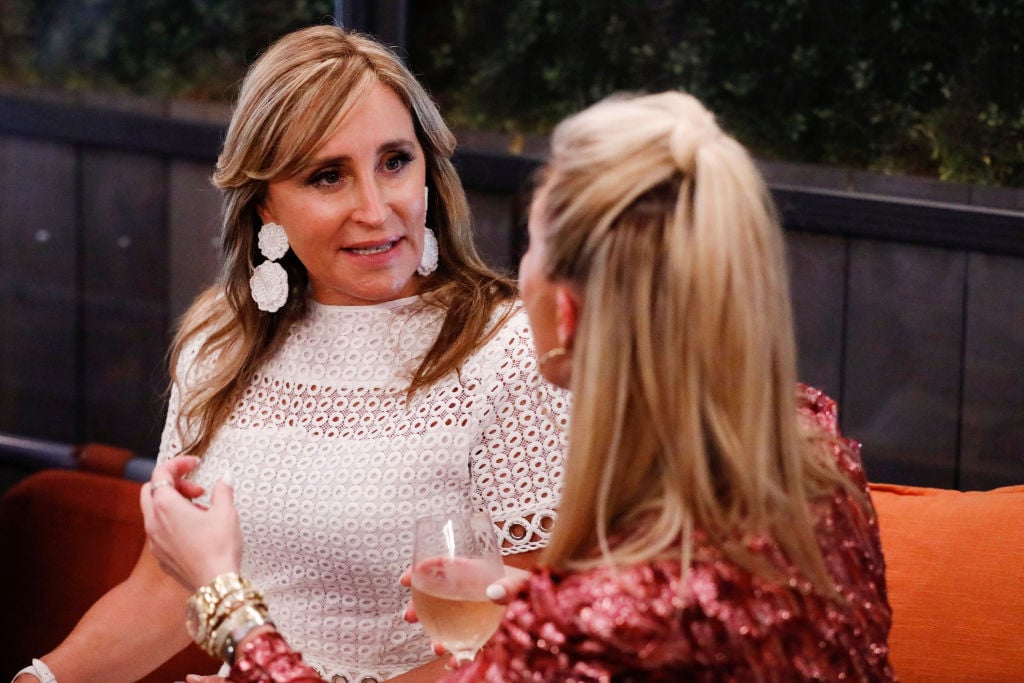 "She did put me down sometimes, but I think tough love is something I respect," Morgan mentioned on the Bitch Sesh podcast according to Reality Blurb. "I'm [very] truthful so … I'd rather have someone give me the truth than blow smoke up my butt. […] I don't like to be taken down the path of mystery and bulls–t and have things said behind my back. So with Bethenny, I always like that direct approach."
Frankel was very harsh on Morgan but it was something that she didn't mind as she was truthful in the end. However, Morgan does feel Frankel was unfair to her during the Tipsy Girl ordeal. Frankel got upset with her co-star for backing up a brand that resembled the name of her own.
"Except that one time she didn't understand with Tipsy Girl … that wasn't my trademark, it was a licensing deal, they had already called it [that]," Morgan explained. "We got through that, which told me that we really did care about each other, she was very protective of me and I think that's why she was so hurt about it."
Morgan doesn't think that Frankel is watching the show but she is reading headlines "about it out of curiosity as a businesswoman." The fashionista does say that she still talks to Frankel and recently checked up on her during the coronavirus pandemic.
Ramona Singer said Bethenny Frankel had FOMO
Frankel reportedly quit RHONY to fulfill her obligations with Mark Burnett and develop her own show. However, it seems that Frankel was having FOMO according to Ramona Singer.
"When we were filming, she'd be calling all the time. She'd be like, 'What's going on? What's going on? What are you doing? What's going on?' It's like she'd be calling us nonstop to find out the dirt on our group trips. I don't know. FOMO, the fear of missing out, I guess. I can understand, when you're so part of something, you know, it's hard to disconnect," Singer told Entertainment Tonight.
Singer also added that the Housewives were able to be themselves more with Frankel out of the picture.
"Even though Bethenny is a very strong character, she's well received by the viewers, by us, she is basically — we all walk on eggshells around her," Singer revealed. "We couldn't really be ourselves. She's such a big personality, she kind of took over the room. No air left for us. And I think, this season, the fans will be surprised to see a different side of most of us. And listen, we still have our arguments, we still fight, but there's a bond that's different. There's something so special and unique. Very unique."
The Real Housewives of New York City Thursday's nights at 9 p.m. ET on Bravo.