'RHONY': Sonja Morgan Breaks Silence on Century 21 Store Closures
Sonja Morgan from The Real Housewives of New York City had finally inked a deal to sell her lifestyle brand. The Bravo star inked a deal last year with Century 21 department stores to carry her clothing. Her big announcement was featured on the reality series and it recently aired on TV. However, the retailer recently announced they were closing down all their stores causing another roadblock for Morgan.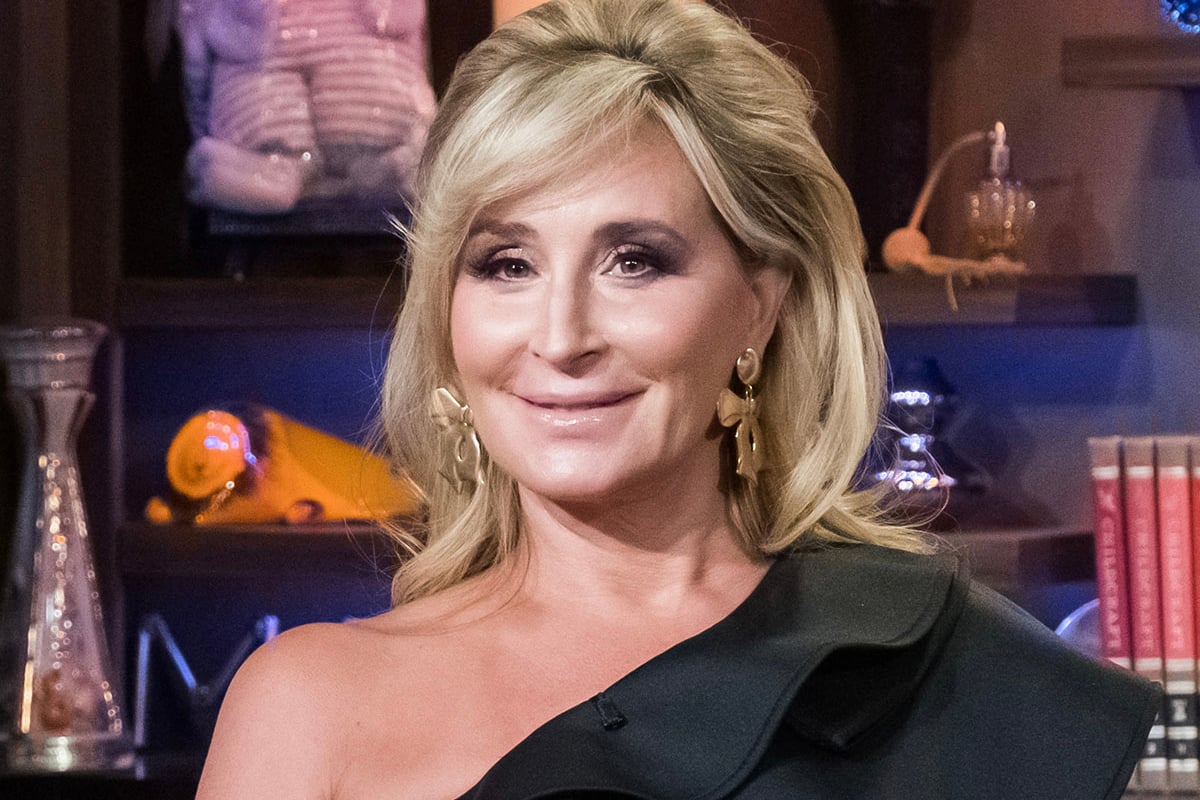 What happened with the Century 21 deal?
Morgan burst onto RHONY flashing her luxurious lifestyle to viewers way back in season 3. Throughout her journey on the reality series, fans have seen how she's been trying to launch her brand. Morgan has been close to marketing a toaster oven, an alcoholic beverage line called Tipsy Girl (like SkinnyGirl), and most recently a clothing line.
The TV personality had been the brunt of jokes for years as she had not brought to market most of her ideas. Although Morgan had had a collection since 2014, during season 12 of the series she had an even bigger project. Morgan revealed she was working with Century 21 department stores and they were interested in carrying her fashion line. This was an opportunity to grow her business and expand her collection even further.
By the end of the season, Morgan had signed the deal and even threw a party to celebrate the milestone.
Everything was shining bright for Morgan until this year when the pandemic hit. The economic turmoil has been devastating to retail stores and Century 21 filed for bankruptcy in September. In addition, the company notified the public that they would close all of its stores.
Sonja Morgan reacts to store closing
When Century 21 broke the news of their bankruptcy, RHONY fans quickly thought of Morgan. Since most have seen her journey and process, they felt the pain that the entrepreneur would be feeling.
After reading the news, Morgan said that she had been in talks with other retailers but had "felt safe" with Century 21. She was disappointed that she would not be able to fulfill all the plans she had in store as the Chief Lifestyle Officer.
"I was going to be helping people at this point in my life — that's what I was looking forward to," she told Page Six. "It was going to be soul food to make me feel better on a day-to-day level. It was not just about raising millions. I was just going to go on a day-to-day level with Century 21, and help people with a $500 shopping spree."
News of the shuttering left Morgan upset that she is not even planning on setting foot at the store before it closes down completely.
"I can't even bring myself to do that," Morgan added.
For now, Morgan will have to shift her efforts into maybe finding other venues to distribute her clothing. Fans know she is a resilient woman and she will continue to be successful in business.
The second part of The Real Housewives of New York City Season 12 reunion continues on Thursday at 9 p.m. ET on Bravo.