'RHONY': Sonja Morgan Celebrated Century 21 Carrying Her Line, Now the Stores Are Closing
After finally launching her line in Century 21 stores, Sonja Morgan from The Real Housewives of New York City faces a new challenge as the brand filed for bankruptcy and will close all of its stores.
Viewers watched Morgan unveil her line during season 12. She shared on Instagram that the pressure to launch at Century 21 was significant. "Thank you to everyone who has been by my side throughout this journey! So excited for you to see #SMNY on RHONY TONIGHT!," she wrote.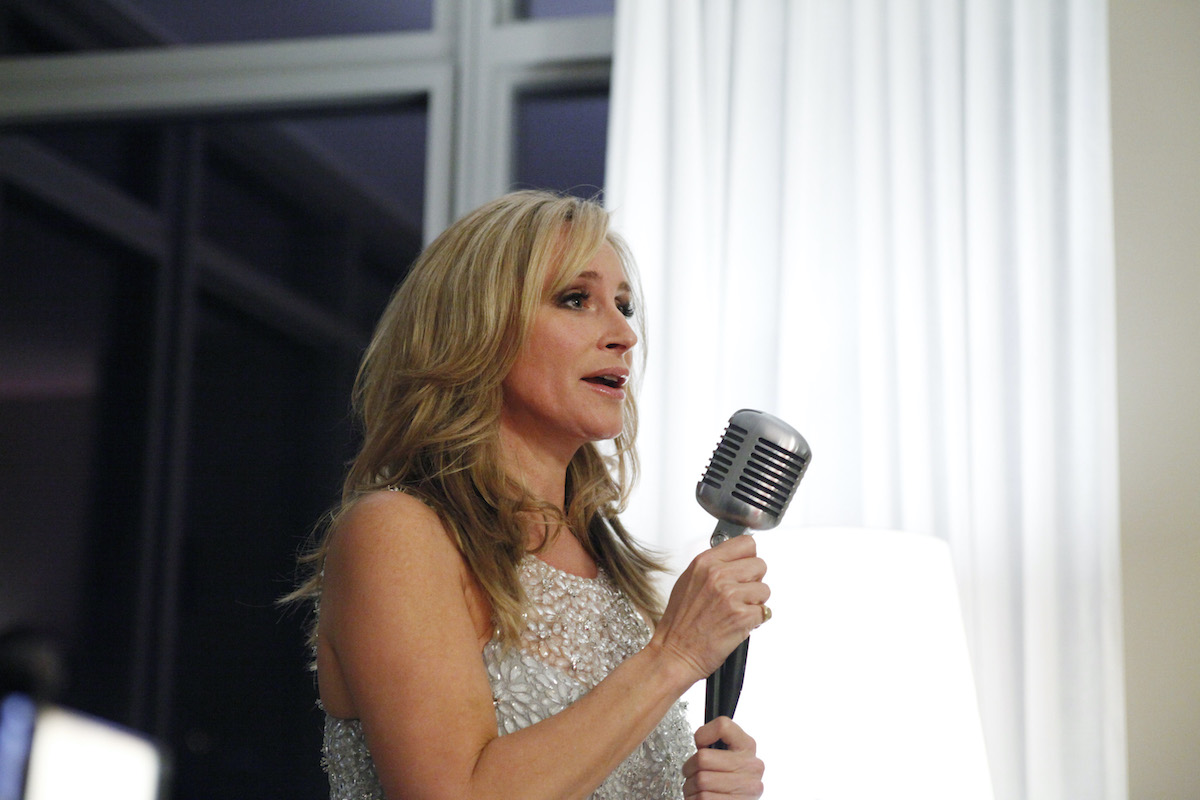 "I've been under so much pressure for so long," she continued. "So many said I was delusional about my perfume and fashion line yet I'm still doing it and now it can be seen, felt, tried on at the two NYC #Century21 stores."
During her launch party, Morgan paid tribute to her friends from the cast. "It's been a long haul," she said Bravo's The Daily Dish recounts. "And now let me mention my family — Dorinda, Luann, Ramona — who have been with me every step of the way."
Century 21 files for bankruptcy
"Grateful to have partnered with the iconic @century21stores," Morgan shared on her Sonja By Sonja Morgan Instagram. "As a #NYC institution and beyond, they will be sadly missed.⁠ Click our link in bio to shop limited quantities, collectible styles from the C21 launch!" 
Century 21 announced on September 10 that the company filed for bankruptcy and would close all stores, CNN reports.
"We now have no viable alternative but to begin the closure of our beloved family business because our insurers, to whom we have paid significant premiums every year for protection against unforeseen circumstances like we are experiencing today, have turned their backs on us at this most critical time," Century 21 co-CEO Raymond Gindi said.
The company cited not being able to receive the $175 million filed for business interruption insurance, due to revenue lost during the pandemic. The financial strain was ultimately the company's demise.
Sonja by Sonja Morgan still available online
Fans reacted to Morgan's farewell post. Several fans remarked that Morgan has shown serious staying power and will survive. "You're a successful woman in the industry," one person commented on the thread. "You will be back in business in no time! Have faith and stay positive."
Another person wrote, "Sonja. When I heard the news, my thoughts went out to you. Hang in."
Morgan's company reminded fans that her brand is still viable and available online. "Thanks and thankfully our online operation is up and running!" Morgan's company responded.
Many were simply sad to see the New York brand dissolve. "So sad omg …..always a shopping staple when visiting New York City won't be the same experience," another person commented.
"Century 21 just filed chapter 11 bankruptcy," a fan shared. "Closing all stores. Sad! One of my favorite places to shop in NYC."