'RHONY': Sonja Morgan Defends Her Comments About Tinsley Mortimer's Engagement
Sonja Morgan from The Real Housewives of New York City insists her comments on Tinsley Mortimer's farewell post were appropriate as she says she actually deserves some credit for her friend's happy ending.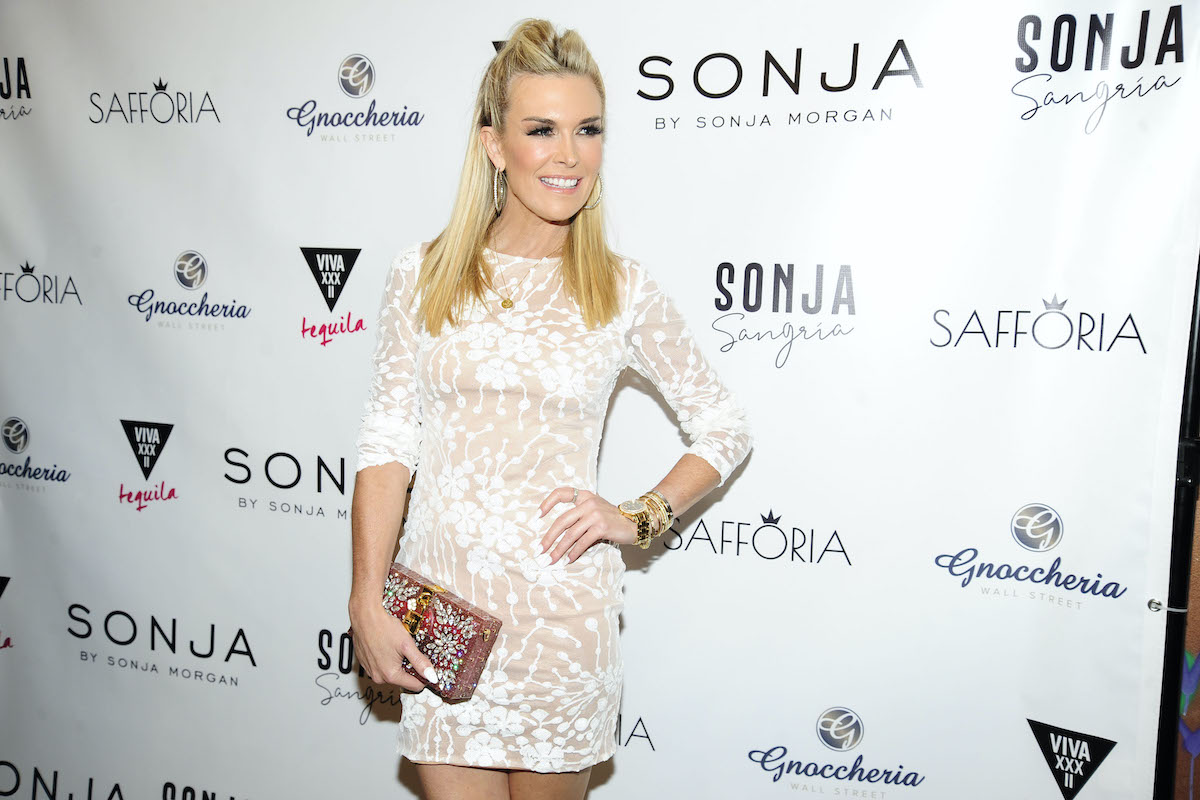 Mortimer shared a "farewell" post when she announced her engagement on the series. She got engaged and left the show in a single episode and thanked Bravo for making her dreams come true.
Morgan responded, "And without me you wouldn't have met.So happy for you girl. 💞 You got the fairytale," Morgan continued. "Moved to NYC to live with a true girlfriend who was there for you with open arms 🙋‍♀️I got you on #rhony and my co star Introduced you to Scott the man 💓💓💓 May all your dreams come true. I'm always here 😘."
Sonja Morgan explains why she should have been thanked
Morgan appeared on Watch What Happens Live with Andy Cohen and was asked about her response. "She posted thank you to Bravo, I couldn't have met Scott [Kluth] without you, and thank you to all my friends," Morgan explained on the After Show.
"And I just said, 'Yeah, I mean thanks to me too!'" Morgan continued. "Because she's always thanking Carole [Radziwill] for introducing her to Scott. But the thing is. When she was at her lowest, getting beat up in Palm Beach, and substance abuse and all that, I invited her to live with me. And to come on the show."
She adds, "We've always had that tension between us even though I love her dearly. And I'll always be there for her. I never get a text from her. Now she's best friends with Leah [McSweeney]. She was best friends with Carole. And she was best friends with Dorinda [Medley]. She tends to do that, my friend." Morgan uses air quotes around best friends and gestures that Mortimer friend hops. "She jumps to each person up that ladder and it is what it is."
Morgan says she won't miss filming with Mortimer
Morgan wished Mortimer well when news of her engagement broke. But Morgan shaded Mortimer on her way out. "Tinsley moved to Chicago, but she's not a New Yorker. She's from Florida, she lived in Florida — that's her residency," Morgan told US Weekly in December.
"She's never really been a New Yorker, she's been living in a hotel, and you know I'm happy that she's happy." Morgan added, "She's much happier where she is, let me tell you that. I can see it. … I'm not going to miss filming with her — what I'm going to miss is seeing her often."
"I'll go to Chicago and see her! I'm happy that she's happy; that's all I want," Morgan continued. "When I invited her to come live at the townhouse it was to protect her from being co-dependent with guys that were mistreating her and not having her brand and not moving forward with herself, not being herself. I feel the time she did spend here with us, she did start to be herself again. She modeled in the fashion show. She did her charity, she did the circus. We really did well and I think that's why she's getting married now to the man of her dreams."