'RHONY': Sonja Morgan Says She's 'Envious' of Ramona Singer and Luann de Lesseps
Sonja Morgan from The Real Housewives of New York City has been a fan favorite since she joined in season 3. Her care-free attitude and party persona have made for hilarious scenes over the years. One aspect that the Bravo star has not showcased on the series is her family life. Her divorce from her husband John Adams Morgan was messy and doesn't have a good relationship with him even though they have a daughter together.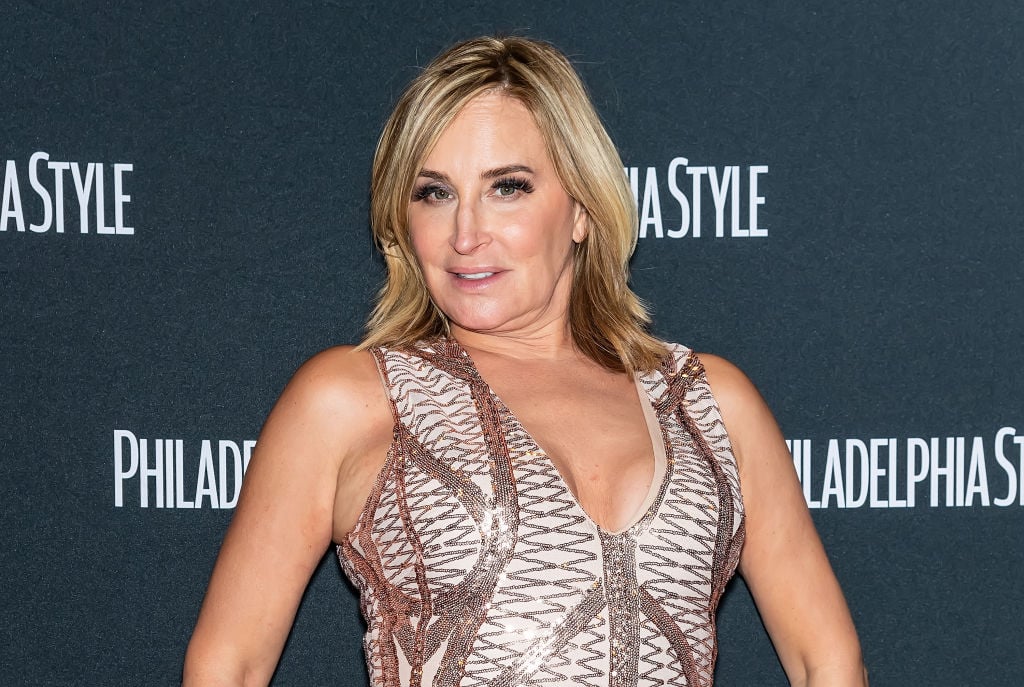 Morgan said she was "envious" of the relationship her co-stars Ramona Singer and Luann de Lesseps have with their exes.
"I really give Ramona kudos for working so hard to keep the family intact after the divorce because she puts [Avery Singer] first," Morgan told Reality Blurb. "That's so important. It was very messy and I really am envious that her and Luann have that," Sonja told us of the relationships her co-stars have with their exes. "Luann has [Count Alexandre de Lesseps] over and they have meals as a family and I love that Ramona has that with [Mario Singer]."
It has been well documented on Instagram that Singer and her former husband are getting quite nice and have been quarantining together. Although fans are shipping the couple, Morgan doesn't think they are sleeping together.
"Hell to the no are they having sex because [Ramona's] not going to upset the equilibrium that she has with Mario to be able to share time with him with her daughter together, especially under these trying times in this climate," she added.
'RHONY' Season 12 taglines
The new season of RHONY is already underway on Bravo and the cast had a whole new set of taglines.
Dorinda Medley: "I'm not always right, but I'm never wrong."
Sonja Morgan: "I'm no one's accessory, I'm the whole lifestyle brand."
Ramona Singer: "I don't need to find love, I love myself."
Leah McSweeney: "I may flow like a butterfly, but I sting like a b****."
Tinsley Mortimer: "Life isn't a fairytale, but I'm hoping mine is the exception."
Luann de Lesseps: "Raise the curtain, lower the lights, I'm taking center stage in my life."
The title card with the ladies holding their apples was as follows: Mortimer, Singer, Medley, Morgan, De Lesseps, and McSweeney.
Bethenny Frankel slams 'RHONY'
Season 12 of the reality series is the first one without Bethenny Frankel after she quit ahead of filming in August 2019. Following the premiere of the new season, Frankel was not so kind to the show that made her a household name.
During the first scenes of the new season, the ladies react to Frankel quitting the show and saying they would be fine without her. The Skinnygirl founder wasn't fond of this and thought it was shade to her.
"The beginning of the show was the proverbial middle finger to me," she said in an interview with Extra. "The women have definitely had some unpleasant things to say about me… I wish them well."
In that same interview, Frankel talked about declining viewership for The Real Housewives franchises and said the show was not inspiring to people.
The Real Housewives of New York City airs Thursdays at 9 p.m. ET on Bravo.