'RHONY': Sonja Morgan Wants Ramona Singer in a Bubble for the Season 12 Reunion
Ramona Singer and Sonja Morgan seem to be drifting apart on The Real Housewives of New York City. The dynamic duo used to be the fun ones on the show but Singer seems to be in a different mood this season. After finding out Singer had the COVID-19 antibodies, Morgan is asking Andy Cohen to …
Ramona Singer and Sonja Morgan seem to be drifting apart on The Real Housewives of New York City. The dynamic duo used to be the fun ones on the show but Singer seems to be in a different mood this season. After finding out Singer had the COVID-19 antibodies, Morgan is asking Andy Cohen to put her in a bubble for the reunion.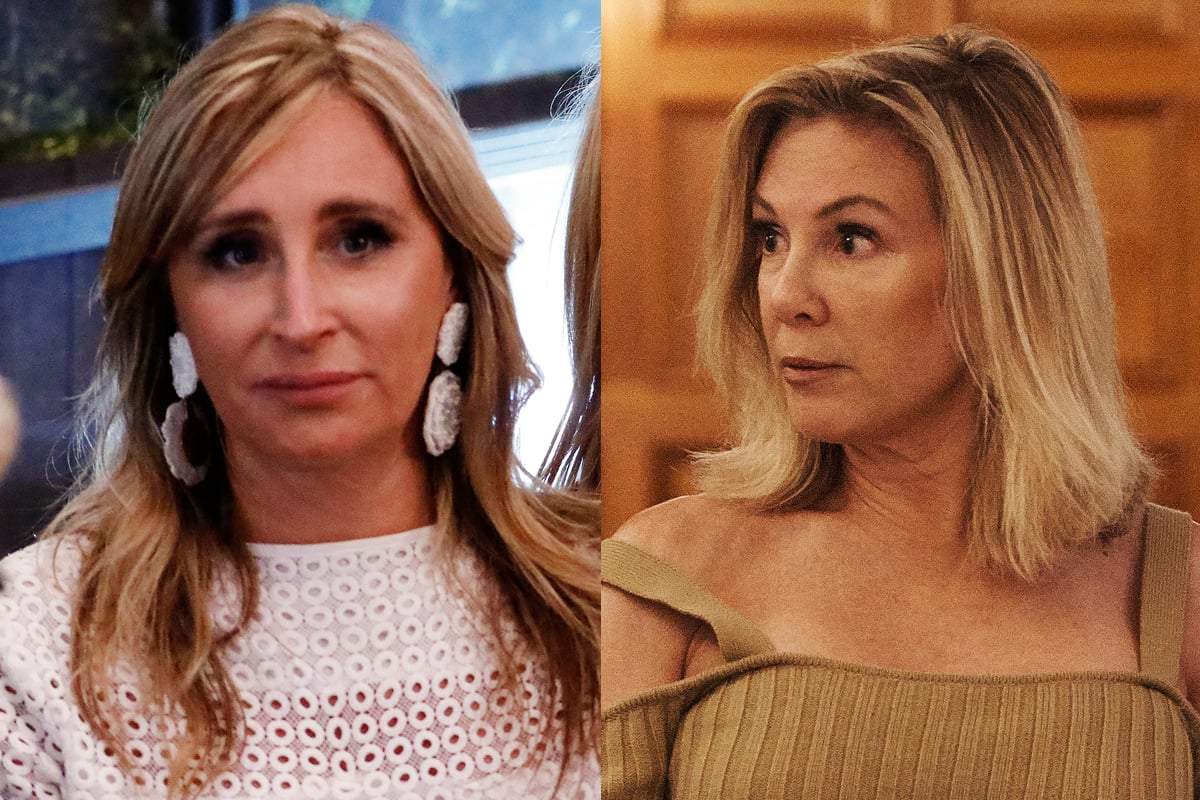 Why does Sonja Morgan want Ramona Singer in a bubble?
Morgan was a guest on Watch What Happens Live where she talked all about her experience this season on RHONY. One of the viewers wanted to know what Morgan thinks of Singer not social distancing during the coronavirus pandemic.
"I think Ramona should be tested no matter what. She's been all over the beach in Miami…," Morgan said. "She's setting an example that I'm trying to tell my daughter, 'Look at what Ramona's doing, that's what I don't want you doing.'"
Cohen noted that Singer revealed she had tested positive for the COVID-19 antibodies.
"Well good for her," she added. "When I film the reunion, I want Ramona in a bubble."
It's safe to say that Morgan is going to try to keep as much social distance from Singer in the near future.
Dorinda Medley trolls Ramona Singer
The RHONY fan question came about after Dorinda Medley went online and urged Singer to get a coronavirus test. Her preoccupation came about after former Fox News personality Kimberly Guilfoyle tested positive for the virus. Singer had recently attended a party at the Hamptons that Donald Trump Jr.'s girlfriend also attended.
"Anyone that attended Joe Farrell's packed Hamptons party last week should get tested ASAP, including Ramona Singer," Medley tweeted. "Kimberly Guilfoyle, top fund-raising official for Trump campaign, tests positive for coronavirus."
Medley has been one of Singer's most vocal critics throughout the pandemic. The latter was in Florida when the country shut down happen. Singer had been known to have been going out without a face covering, something she received great backlash for.
Ramona Singer tests positive
Upon her return to New York, Singer was tested and her results yielded that she had the COVID-19 antibodies. This means that the RHONY star had the virus at one point. Singer said that she attributed her symptoms to her Lyme disease.
"I had no energy," she told People. "I just wanted to stay in bed all day, I felt very tired, and I also had severe headaches."
In addition, her daughter was also revealed to have had the antibodies. Following their discovery, Singer said that they were both donating their plasma for research in developing a vaccine.
"We all got tested. Avery and I both tested positive, but Mario [her ex-husband] was negative," she added. "We are all so lucky that we have our health."
The wine connoisseur says that she was blessed she had a strong immune system that was able to fight the virus.
"When I was on the plane, I wore a mask the whole time, I wore gloves the whole time, and I was washing down everything," she said. "I was — and continue to be — extremely socially responsible."
The Real Housewives of New York City airs Thursday nights at 9 p.m. ET on Bravo.