'RHONY' Star Sonja Morgan Reunites With Dorinda Medley and Fans Go Crazy
Sonja Morgan is one of the iconic stars of The Real Housewives of New York City. The entrepreneur has been on the show since season 3 and has seen many housewives come and go. One of the housewives that recently left was Dorinda Medley who has been a fan favorite for her memorable zings and one-liners. As the franchise based in the Big Apple is on hiatus, many fans are asking Bravo to return Medley to the show. Recently, Morgan and Medley reunited and fans went crazy seeing them together again.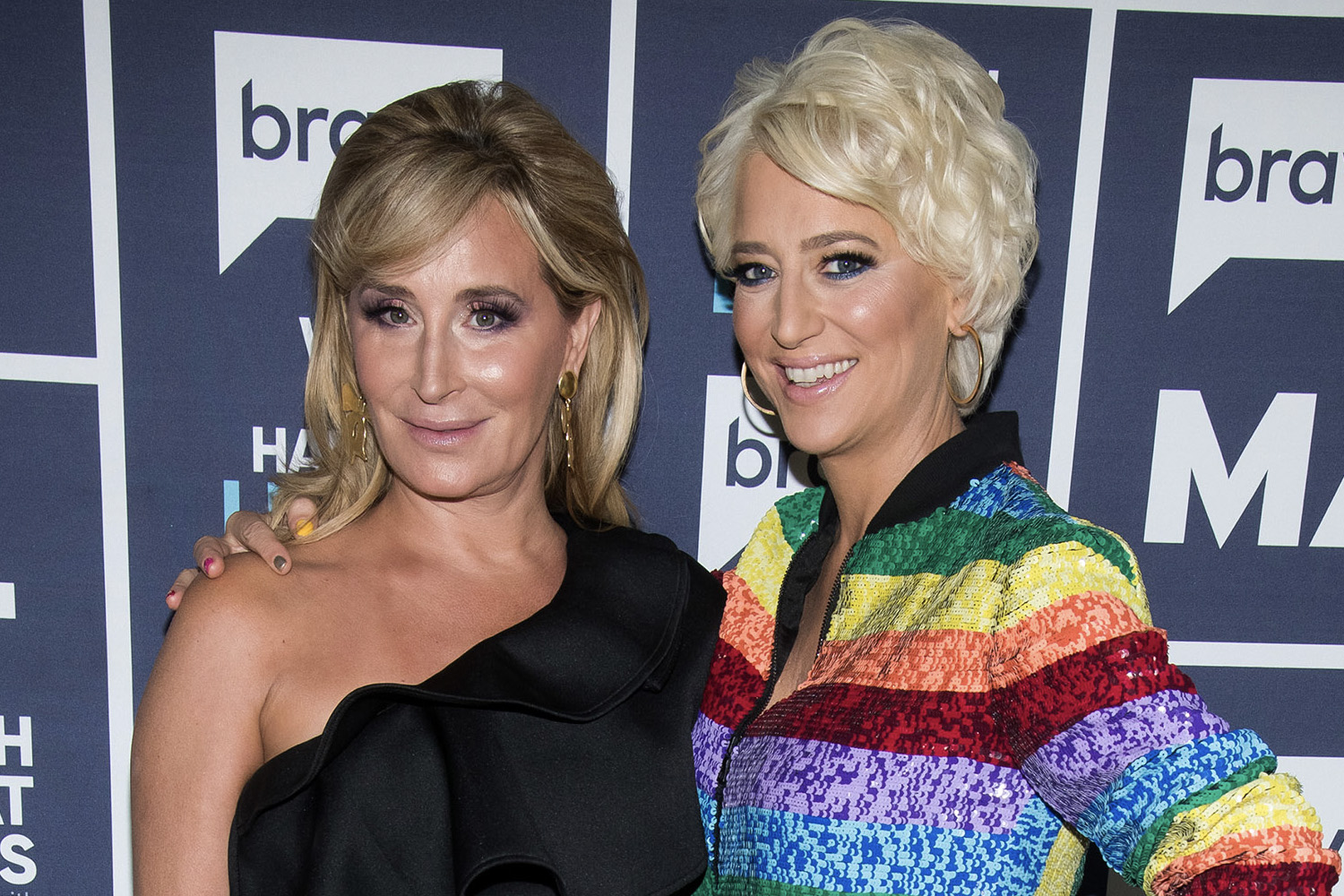 Sonja Morgan and Dorinda Medley embrace each other
Morgan gave RHONY fans something they have been asking for — a reunion with Medley. The New York socialite made an appearance at the Ultimate Women's Expo in New Jersey. At the event, she was able to reconnect with her former co-star Medley. Morgan shared a couple of photos of their encounter where they embraced each other and seemed genuinely happy to see one another.
"What am I doing here with #DorindaaaaaaaaA?!" Morgan captioned the Instagram post that RHONY fans will know it references a memorable line on the show.
The social media post served fans as a place to make their request about having Medley come back to the franchise.
"Bring her back to RHONY!!!" one fan requested.
"Now there's a pair I want to see on my TV!" a follower mentioned.
"Love you beautiful ladies and seeing this reunion," an Instagram user commented.
"True queens will never be replaceable… ratings have continued to prove that," another fan noted.
"Man I would love for @dorindamedley to own up to her horrible behavior that last season so she can come back to RHONY! Love her," another follower said.
"Love the emotional reaction. BRING BACK DORINDAAAA," another Instagram user mentioned.
It's clear that fans loved seeing Morgan and Medley together again. And it's also clear that viewers want Medley to return to the show.
Andy Cohen talks about Dorinda Medley's future on 'RHONY'
If there's one person that calls the shots on who gets fired and hired on The Real Housewives it's Andy Cohen. Cohen is a producer on the franchise, and although the decisions are not only up to him, he does have a say in the conversation.
Right after Medley announced she was stepping down RHONY and not returning for season 13, Cohen left the door open for the star's comeback. Cohen described Medley's departure as something momentary and not anything permanent.
"Sometimes taking a pause is a good thing and I am really hopeful that this is indeed a pause and that she would rejoin the show at some point," Cohen said on Radio Andy in September 2020. "I think a pause is a good thing and she will come back renewed and refreshed."
Cohen also said on Watch What Happens Live that "anything is possible" regarding Medley's return to the franchise.
However, there's one housewife that doesn't miss Medley on the show and Ramona Singer is not afraid to say it out loud. When talking about season 13 of the show without Medley, Singer said she didn't really notice her absence.
"When a cast member leaves, somehow we just pick up where it was left off and don't really notice that they're gone," Singer told Entertainment Tonight. "We're all just like, cog in the wheel and… or a spoke in the wheel, and if one goes, the wheel keeps going. So it was fine."
Medley is set to be amid former housewives for a Peacock special airing in 2022.