'RHONY' Star Leah McSweeney Slams Demi Lovato For 'Dragging' Frozen Yogurt Shop With 'Diet' Options
Leah McSweeney is known to be outspoken on 'RHONY' and she raised her voice against Demi Lovato after calling out a frozen yogurt shop.
Leah McSweeney of The Real Housewives of New York City went off on Demi Lovato. The Bravo star slammed the singer for calling out a frozen yogurt shop that had "diet" options for customers. Lovato said walking into the establishment was "triggering" to remembering her eating disorder, which is something she has been open about in the past.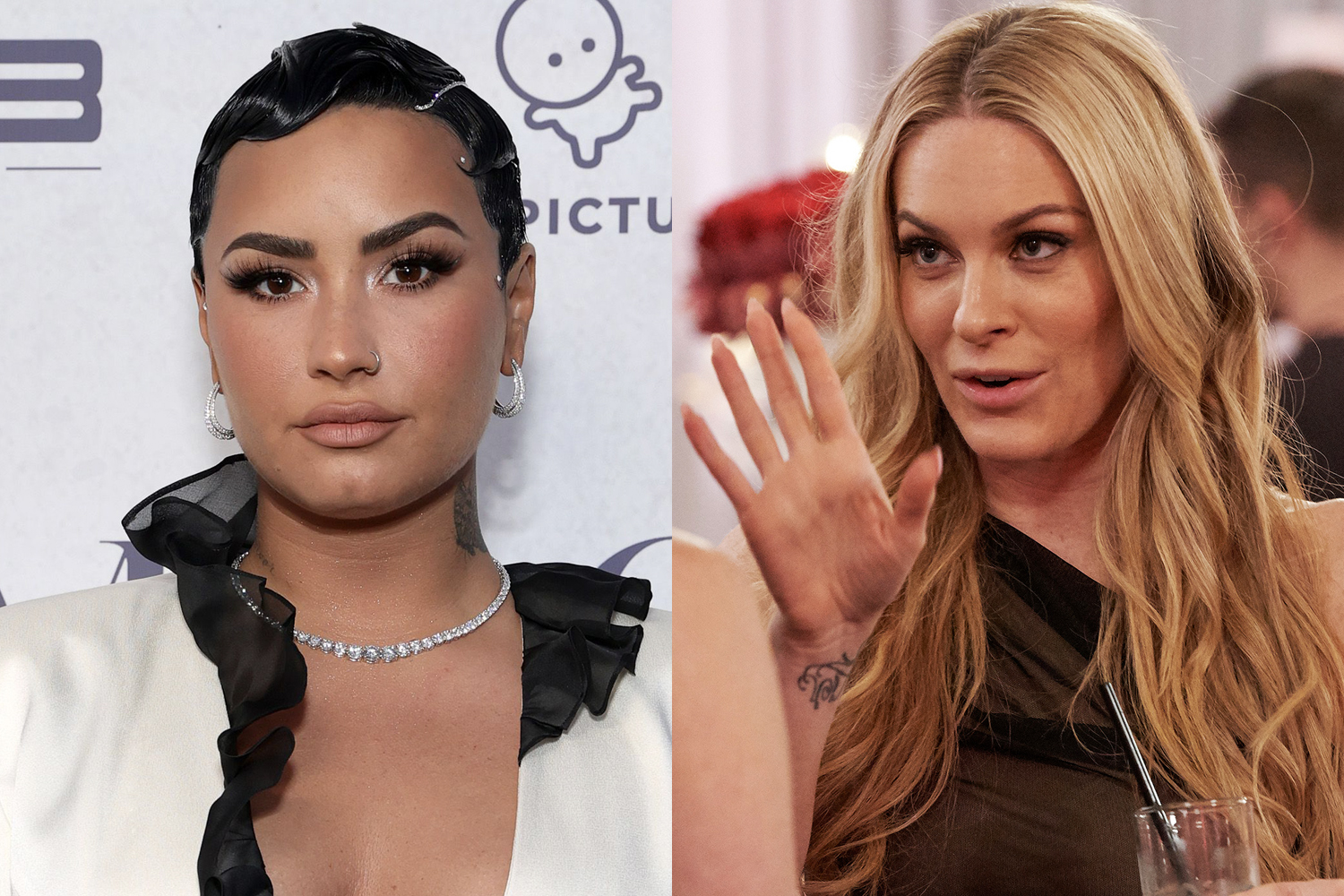 Why did Demi Lovato call out the local frozen yogurt shop?
Lovato took to Instagram so share her experience while visiting The Bigg Chill, a local Los Angeles frozen yogurt establishment. The "Confident" crooner was not happy with the way the shop is set up and started a hashtag calling them "diet culture vultures."
"Finding it extremely hard to order froyo from The Bigg Chill when you have to walk past tons of sugar-free cookies/other diet foods before you get to the counter. Do better please," Lovato shared on her Instagram Stories.
In a second post, she added, "So I think I'm gonna have to make that hashtag a thing. I will be calling harmful messaging from brands or conpanies [sic] that prepetuate [sic] a society that not only enables but praises disordered eating."
Since Lovato tagged the shop, they replied and shared on their Instagram Stories as well.
"We carry items for Diabetics, Celiac disease, Vegan, and of course have many indulgent items as well," The Bigg Chill replied.
In a DM to Lovato, The Bigg Chill added, "We are not diet vultures. We cater to all of our customers needs for the past 36 years. We are sorry you found this offensive."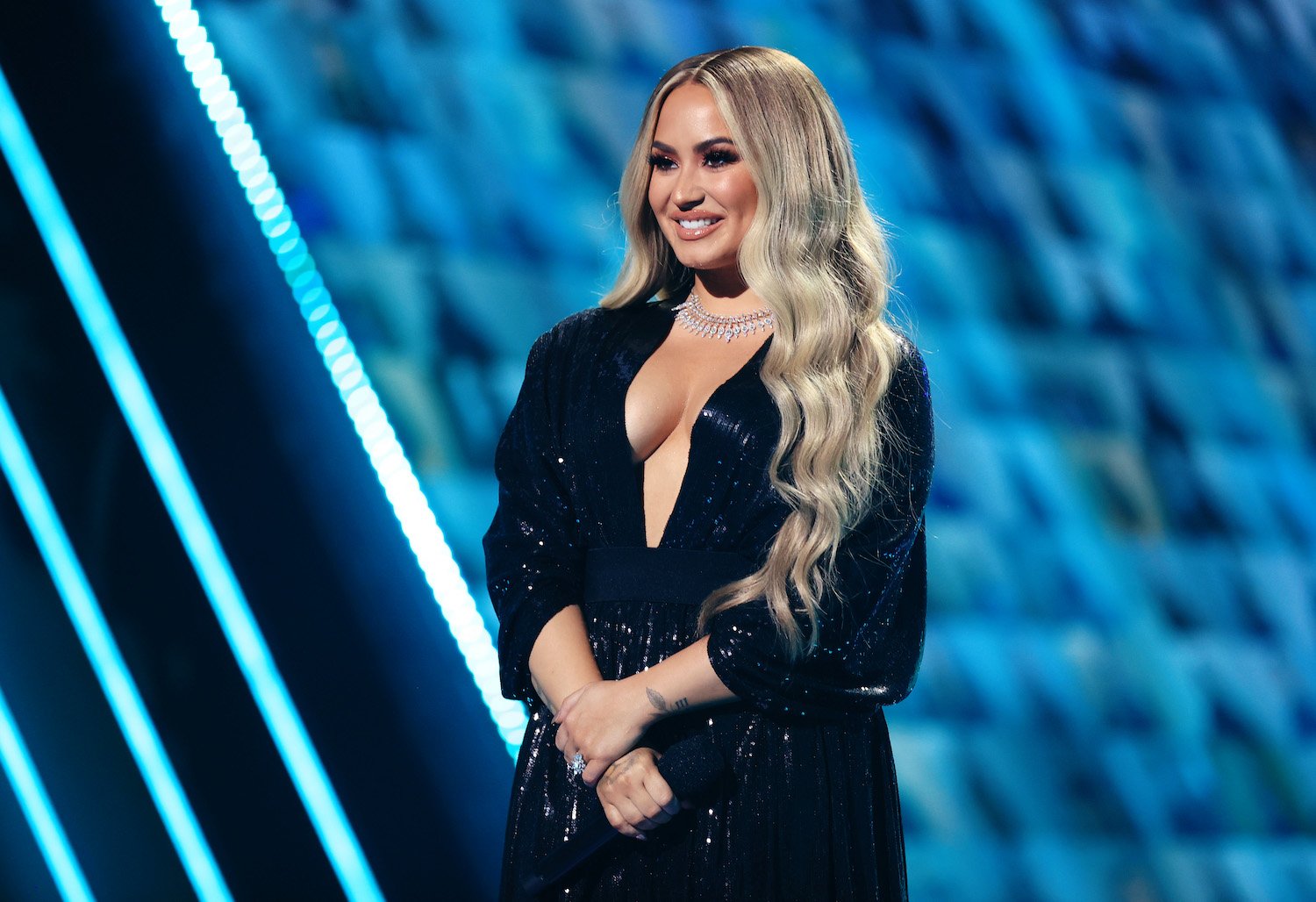 Demi Lovato did not have a good experience
Going into the shop made Lovato remember her past experience with an eating disorder and she made The Bigg Chill aware of that.
"Your service was terrible. So rude. The whole experience was triggering and awful. You can carry things for other people while also caring for another percentage of your customers who struggle DAILY just to even step foot in your store," Lovato said on a DM she shared. "You can find a way to provide an inviting environment for all people with different needs. Including eating disorders — one of the deadliest mental illnesses only second to opios [sic] overdoses. Don't make excuses, just do better."
Lovato further suggested the business have clearer messaging because "in LA it's really hard to distinguish diet culture vs health needs."
Leah McSweeney calls out Demi Lovato
After Lovato made headlines, the RHONY star also took to social media to weigh in on the drama. The Bravo star said that the former The X-Factor judge should be "ashamed of herself for using her platform of 102 million" followers on Instagram to "drag a frozen yogurt spot."
"She's mad that they sell diet frozen yogurt and sugar-free options because that triggers her, therefore they should just be harassed and go out of business," McSweeney continued. "I mean, I'm sorry that she had to deal with an eating disorder, that's terrible, but does that mean that like we have to like stop offering people sugar-free options for things? What about people with diabetes?"
McSweeney called Lovato out on her "privilege" of having a platform to "drag a f**king business with 6 thousand followers on Instagram that have been doing their thing since the 80s."
Although the Married to the Mob founder doesn't know the business the story irked her as she found it "absolutely disgusting."
"If you want to fight the insane beauty standards, then fight Hollywood. Fight the media, fight Vogue, fight the Kardashians, don't
fight the frozen yogurt place," she ended.
How to get help: In the U.S. call the National Eating Disorders Association helpline at 1-800-931-2237.