'RHONY': Tinsley Mortimer Says She's Become the 'Real Housewife' She's Always Wanted to Be
Tinsley Mortimer from The Real Housewives of New York City shares that she's been nesting and truly enjoying her time at home in Chicago with fiancé Scott Kluth. She says being home with Kluth has really allowed her to transform into the "real housewife" she's always wanted to be.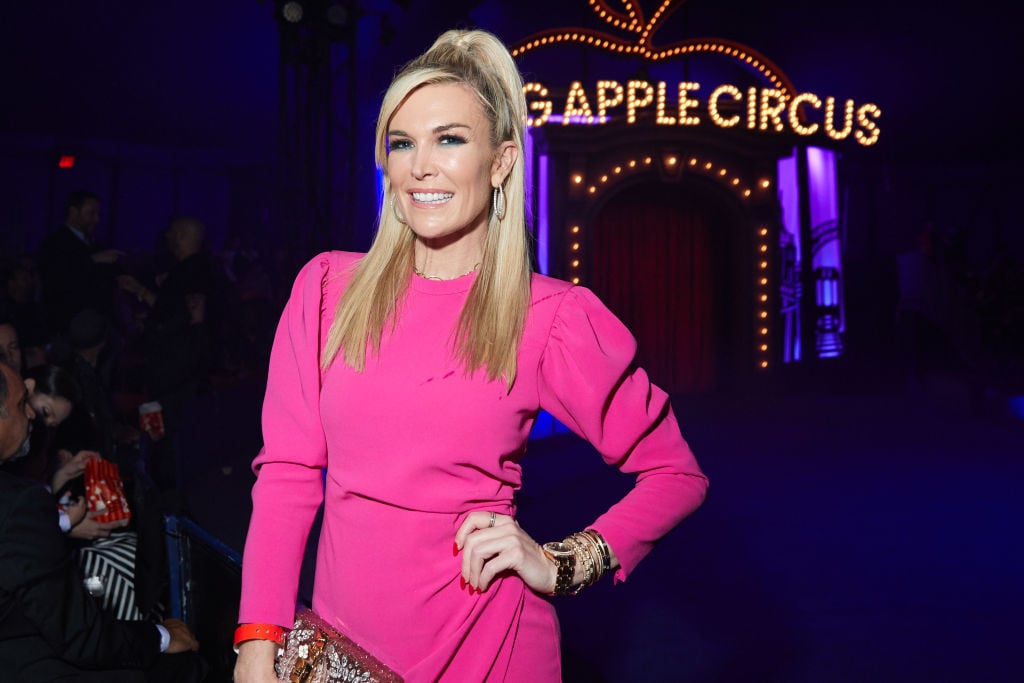 Mortimer and Kluth got engaged in November and she moved from New York to Chicago. Now that she's at home with Kluth she shared on the Watch What Happens Live with Andy Cohen After Show that she's enjoying every aspect of being an actual "housewife" in quarantine.
Cohen wondered how Mortimer and Kluth have been managing all their time together. Plus he asked Mortimer what dish she has been serving to Kluth too. Also, is it weird for Mortimer to watch the season, considering she began it while dating someone else?
She enjoys cooking and cleaning around the house
Mortimer says being at home with Kluth was just what the couple needed. "I have actually been enjoying this moment a lot," she says. "Our relationship is so much better because it's exactly what we needed. We would be back and forth all the time. We would travel all the time. I just wanted to be at home with him. And just have a normal life."
She punctuates that life has certainly been usual under the circumstances, especially, "Now that I'm cooking and cleaning," Mortimer says. "But I really impress him, which is so fun. He likes my food, and he thinks I make the bed well … just the small little things." As she talks, Mortimer seems bathed in domestic bliss.
But she concludes, "I don't know it's just been really good. This has actually been a really good time for us." Plus she loves having the dogs at home with the couple too.
Cohen also wants to know what Mortimer is cooking for her man too. "I have been doing a lot of baked chicken," she says. "It's a little easier, but this is a big deal for me. I've really honestly become the Real Housewife that I've always wanted to be. I cook, I clean, I do laundry, I make the bed, I arrange flowers." She adds that she's loving domestic life.
Now that she's settled down is it weird watching the show?
Cohen also wanted to know if watching this season of RHONY has been strange. She started off the season dating someone else. In a recent episode, she shared with her mother Dale Mercer that she broke off her previous relationship, admitting she dated someone in Chicago to maybe bump into Kluth.
"I've always been uncertain watching the show back," she admits. "Every season I've been on I haven't had anything sort of settled in my life. So this is the first time it's more enjoyable now because I'm watching me go through it but then I know the outcome so that's nice."
The Real Housewives of New York City is on Thursday at 9/8c on Bravo.